'One Piece' Anime Is Celebrating Episode 1,000: Here's the Release Date, Teaser, and Everything Else Fans Need to Know
Long-running anime 'One Piece' is approaching episode 1,000. Here's how to tune in for the newest installment, as well as the live-stream event celebrating the big milestone.
One Piece premiered more than two decades ago, and the long-running anime is finally approaching its thousandth episode. There's plenty of hype as the series nears this exciting milestone, which airs on Nov. 20. One Piece 1,000 will continue the current Wano arc, but fans who want to celebrate can also tune in for Funimation and Toei Animation's virtual celebrations. Read on to learn when the thousandth episode arrives and what else to expect on the big day.
When does 'One Piece' Episode 1,000 come out?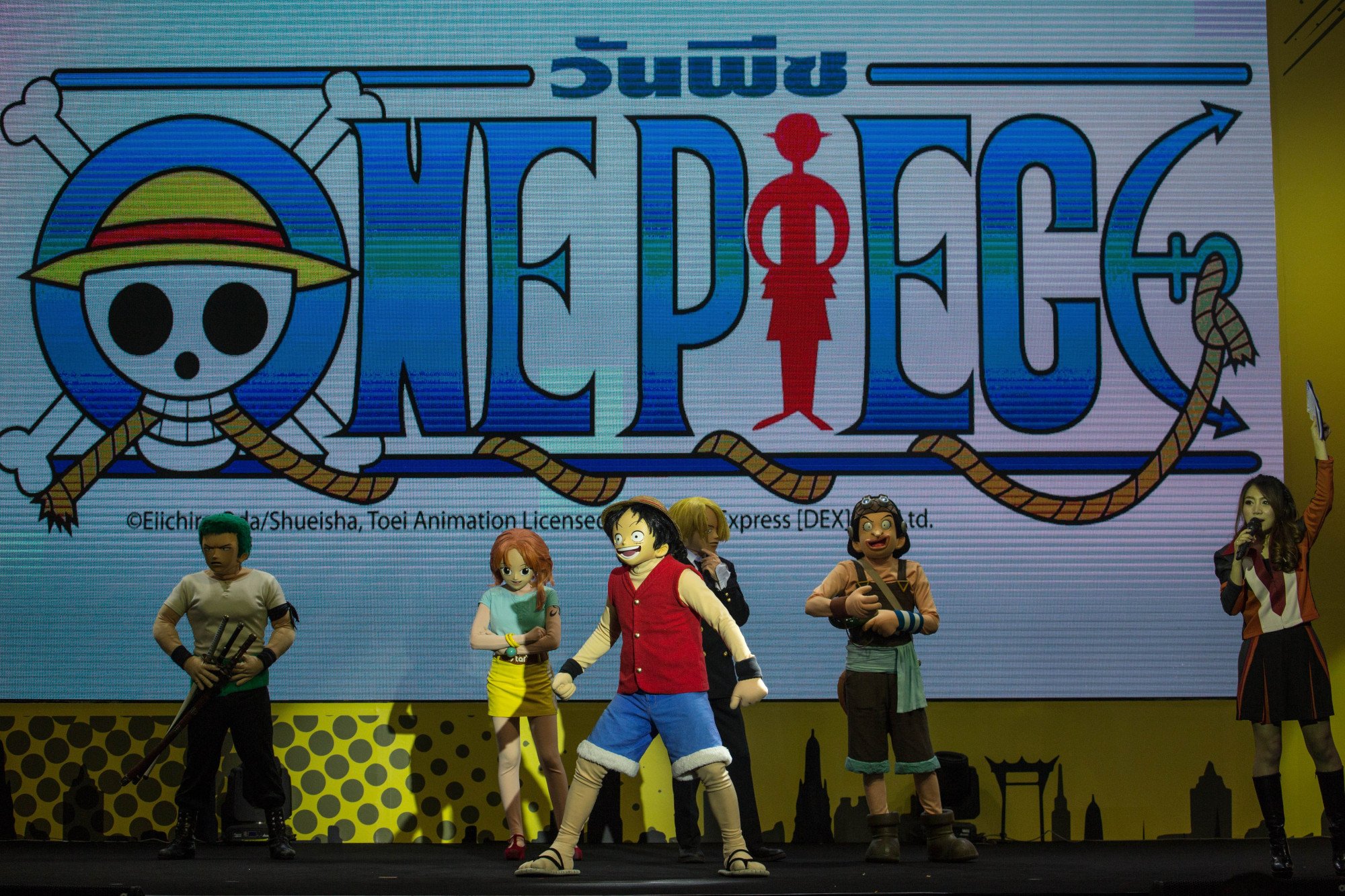 One Piece Episode 1,000 comes out on Saturday, Nov. 20, filling the anime's usual time slot worldwide. Although the series has been building to this exciting milestone, the episode itself doesn't appear to diverge from the main storyline. That said, the anime's plot is reaching one of its most exciting developments: the War on Onigashima.
Those looking for a little extra pizzazz in honor of One Piece's long-lasting legacy can tune in for the virtual events taking place on Funimation and Toei Animation's YouTube channels and Facebook pages. The celebration will be live-streamed at 3 p.m. PST, featuring giveaways and fan commentary ahead of the episode. It will also give viewers the opportunity to rewatch episodes 998 and 999 before diving into the newest installment. According to Funimation, YouTuber RogersBase will host the global event.
The anime's preview teases plenty of action for the Straw Hat crew
One Piece released an official teaser for its thousandth episode in October 2021. And although the footage didn't show off any clips from the installment itself, it did promise an action-packed continuation of the current storyline featuring many of the characters fans know and love. No doubt they saved some exciting moments for the major milestone.
The thousandth episode will see the Wano arc reaching a climax as the characters finally make their move on Onigashima. That's something the anime has been building to, but it's not the only reason to tune it. It's also possible viewers will see the Straw Hat crew together again — and those reunions will certainly remind fans why they love this series.
Add in the celebration beforehand, and it sounds like One Piece Episode 1,000 isn't something longtime viewers will want to miss. Where can they tune in for it?
How to tune in for 'One Piece' 1,000
One Piece Episode 1,000 will be available to stream wherever fans usually catch the anime. That includes Funimation and Crunchyroll, as well as VRV. New episodes of the series typically become available around 7 p.m. PST, or 10 p.m. EST. That gives fans time to rewatch the previous installments — and tune in for the festivities beforehand.
Those virtual events will kick off at 3 p.m. PST, making Nov. 20 a busy day for One Piece fans. On the heels of One Piece Film: Strong World getting a theatrical run to celebrate, it's certainly a great time to be part of this community!