'One Piece' Episode 1,000: Fans Are Thrilled With This Love Letter to the Long-Running Anime
'One Piece' Episode 1,000 kicked off in the midst of Anime NYC, and fans are pretty smitten with the love letter to the long-running anime series.
Anime fans had plenty to celebrate from Nov. 19-21, with Anime NYC bringing them major announcements, trailers, and screenings for some of their most-anticipated series. And one of the biggest shows to date reached an exciting milestone in the midst of the convention. One Piece aired its thousandth episode on Nov. 20, celebrating with a virtual event beforehand, along with a screening at Anime NYC. In general, fans were impressed by One Piece Episode 1,000, which turned out to be a love letter to the long-running anime.
'One Piece' celebrated episode 1,000 in style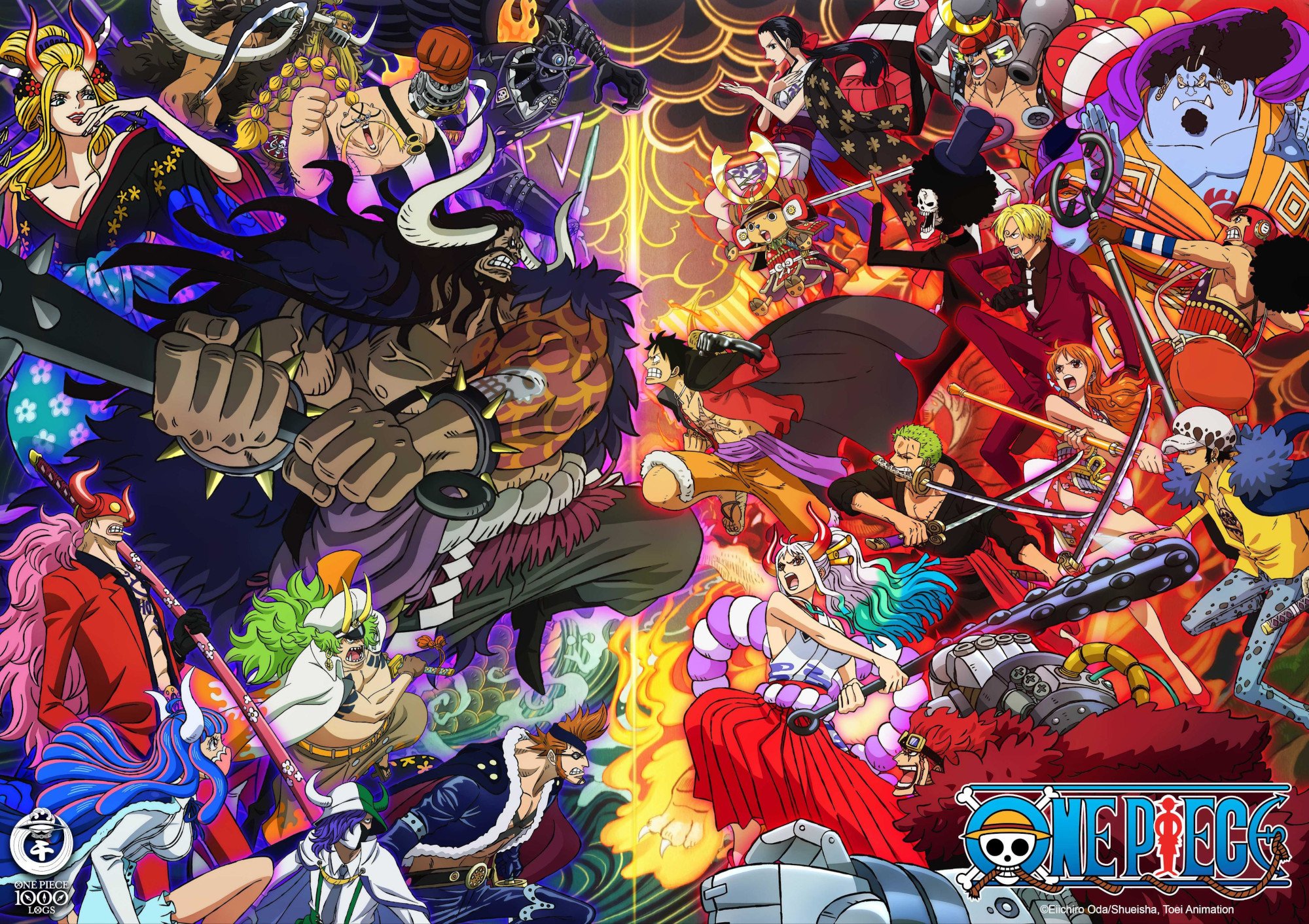 A thousand episodes is an impressive milestone for any series, and One Piece celebrated its big moment in style. Not only did the anime receive a virtual celebration from Funimation and Toei Animation ahead of its debut, but it got its own special screening at Anime NYC. Needless to say, longtime fans of One Piece got the opportunity to relish in episode 1,000. Several of them even shared video tributes expressing what the series means to them.
And the festivities weren't the only reason for enthusiasm when the new episode dropped. The installment itself proved worthy of all the anticipation leading up to it. With exciting character moments and numerous callbacks to earlier chapters, "Overwhelming Strength! The Straw Hats Come Together" gave fans exactly what they were looking for.
Fans loved 'One Piece' Episode 1,000
With so much hype leading up to One Piece 1,000, the episode could easily have been a letdown. However, fan reactions are in and most agree on one thing: the latest installment served as a perfect love letter to the popular anime series. Not only did "Overwhelming Strength! The Straw Hats Come Together" move the current arc forward in a satisfying way, but it reminded fans why they've stuck with this anime in the first place.
"God, just everything about this hit right," one Redditor wrote. "So much nostalgia while still moving the plot forward."
Another fan recounted how great it felt to catch all the nods to the anime throughout the episode, writing on Reddit:
"Man, to come this far on the journey and then be rewarded with the biggest nostalgia trip imaginable was simply euphoric. I was grinning like a mad idiot during the OP, and the old eyecatches returning hit me right in the feels. And then to top it all off? A reintroduction of the crew, to show who they are and how far they've all come. What an absolute treat for those who've been closely following this adventure with the Straw Hats. It felt so special."
Many viewers admitted to "tearing up" while watching the episode, while others called it a "historic" moment. Fans loved seeing the Straw Hats together again, and additions like the original opening and bounty poster underscored the emotion that went into creating One Piece Episode 1,000. Following its arrival, fans feel even more excited about the future of this series. And there's plenty more to look forward to down the line.
What's next for the long-running anime series?
One thousand episodes seem like a lot, but One Piece fans know the anime is far from over. The Wano arc is ongoing in Eiichiro Oda's manga, which remains ahead of the anime and is still releasing new chapters. There's no end in sight for the long-running series, and its future extends beyond animation. In fact, Netflix is in the midst of adapting One Piece in live-action — and the streamer's recent casting announcement seemed promising.
With that in mind, One Piece fans have plenty to celebrate after watching episode 1,000. Not many anime can say they've reached that point, much less kept fans invested the whole time. That's part of what makes this fanbase so special.