One Popular 'American Idol' Host Was a 'Disaster' on 'SNL'
Paula Abdul, having agreed to a residency in Las Vegas, is either having a renaissance or admitting she's "only" a nostalgia act now, depending on what you think of Abdul. Tina Fey would probably fall into the latter camp, based on an appearance Abdul made on Saturday Night Live.
Abdul appeared on the show twice: Once in 1998 and again in 2005. It was the latter that earned Abdul both praise and criticism, with the latter coming from Fey.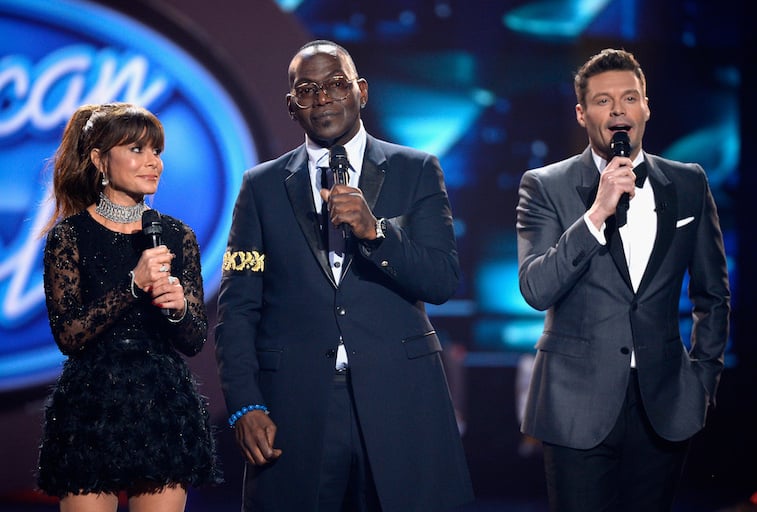 What did Paula Abdul do on 'SNL?'
Paula Abdul first gained attention as a choreographer for the likes of Janet Jackson before she became a performer herself in the late '80s and early '90s on the strength of hits such as "Straight Up," "Rush Rush" and "Opposites Attract." Her second wave of fame crested when she became one of the three judges on American Idol, alongside Randy Jackson and Simon Cowell.
According to a Saturday Night Live wiki, the first of her SNL appearances came in May of 1998, when she appeared in a cheerleading camp space, and the second came seven years later, during a Primetime Live sketch, which was the source of some controversy.
Billboard reported that at the time, Abdul was under scrutiny with allegations that she had an affair with former contestant Corey Clark. 
Amy Poehler played Abdul on the sketch, prompting the real Abdul to appear and critique Poehler as if she were an AI contestant. "You need to perfect the clap a little more and be a lot more sexier so contestants will be willing to sleep with you," Abdul said.
What is Paula Abdul's reputation?
While she was on the show, Abdul was known as the den mother, or the biggest cheerleader of the contestants. Having been a celebrity herself, she had a protective way about her, and some, like Clark, argued that went to extremes. But in an interview with The Huffington Post, Fey, who worked closely with Poehler, found Abdul "a disaster."
"In the ways she generally appears to be," Fey says. "It was an 'American Idol' sketch, and she wanted to change parts. So Amy Poehler had to play her." The Huffington Post article does not specify which of Abdul's two appearances this was, but it's most likely the 2005 appearance.
Billboard praised Abdul for tackling the Clark controversy with good humor, but when Fey ran into Abdul on a flight sometime later, "We both had the same moment of recognition, and she was like 'uuuggh.' I saw it register on her face that she had had a terrible time with us."
What are Paula Abdul and Tina Fey doing now?
Being such a minuscule part of her career, Saturday Night Live is probably not on Abdul's mind much, having embarked on her Vegas residency at the Flamingo, entitled appropriately enough, Forever Your Girl. It marked the 30th anniversary of her first album.
Abdul has endured numerous struggles, but to her the residency felt like a chance to get back in touch with her performing side, which she hadn't practiced much in recent years.
She told InStyle, "Each area of my career — dance performance, choreography, singing, acting, mentoring — had an awkward, unflattering 'before' phase … even with the challenges and uncomfortable moments, I've made it through to that flying 'butterfly' phase time and time again."
As for Tina Fey, she will join her pal Poehler in the Pixar voice club. Whereas Poehler played Joy in the movie Inside Out, Fey will be in the similarly themed movie Soul, about a musician who must guide other souls, including Fey's character named 22, who has a dim view of life.
That movie will come out June 19.