'One Tree Hill': There Might Be 1 Big Roadblock in the Way of a Reboot
The buzz surrounding a 'One Tree Hill' reboot has picked up again as more stars express interest in the idea. However, one obstacle might stand in the way.
For years, many fans of One Tree Hill have waited for a reboot announcement. The hit teen drama aired on The CW from 2003 to 2012 and developed a huge fan base that remains incredibly active today. One Tree Hill's stars have expressed just as much interest in reuniting as fans, and with the reboot boom happening right now, there's no better time to get the ball rolling. However, an obstacle might stand in the way of reincarnating the series.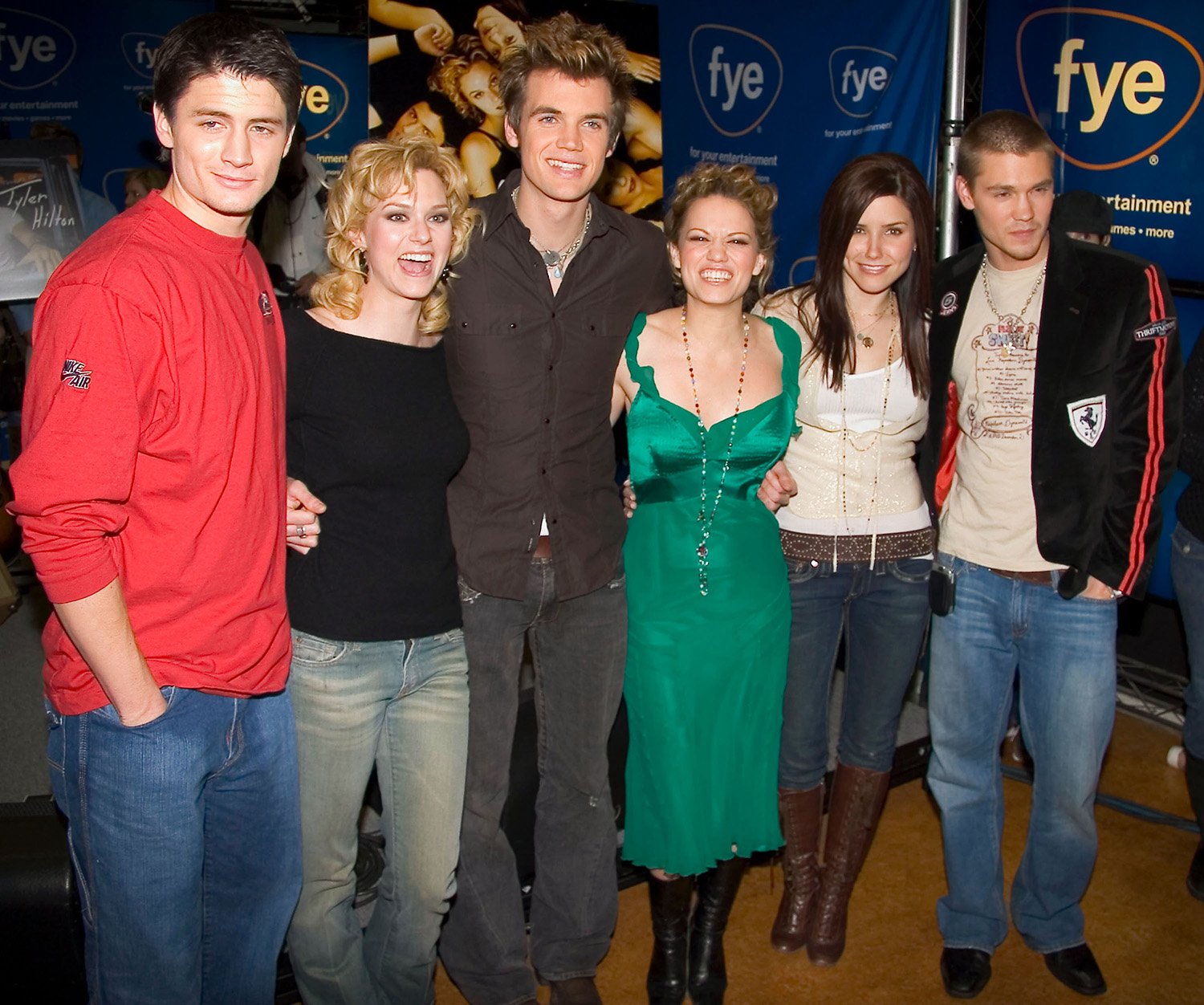 'One Tree Hil' stars and fans alike have shown interest in a reboot
Fan interest in a One Tree Hill reboot is nothing new. When the show ended after nine seasons, many viewers begged for more. However, the buzz grew even stronger this year when other early 2000s shows like Gossip Girl received the reboot treatment. Considering the impact One Tree Hill had on teens around the globe, it seems only a matter of time before they recreate it for a new generation.
The fans aren't alone in their wishes, either. One Tree Hill cast members have commented on reboot possibilities for years — and many have treated the idea with positivity.
Most recently, Chad Michael Murray, who played protagonist Lucas Scott for six seasons, said he "can't imagine" One Tree Hill wouldn't get a reboot at some point. He's even already thinking of how to approach the concept.
"I have an idea that's been bouncing around in my head to do a new generation of this show, dealing with today's issue," he told E! News. "There's just so many things now that are so very different than it was back in the early aughts. So, you can do issues that are relating to children and kids that [they] are dealing [with] in high school today."
A 'One Tree Hill' reboot might be more complicated than it seems
As is the case with many reboots, the key to creating more One Tree Hill would be to find time in everyone's busy schedules and pull a great behind-the-scenes team together. However, the show's past could add another layer of difficulty.
In 2017, One Tree Hill writer Audrey Wauchope and 18 cast and crew members shared an open letter accusing creator Mark Schwahn of sexual harassment on set. Stars Hilarie Burton Morgan, Bethany Joy Lenz, and Sophia Bush were included in the group, as CNN reported. The letter claimed that they were "spoken to in ways that ran the spectrum from deeply upsetting, to traumatizing, to downright illegal."
Later, in 2019, Lenz discussed the possibility of a reboot with fellow One Tree Hill actor Jana Kramer. She explained on Kramer's podcast that they didn't want to give any compensation to Schwan following the accusations.
"None of [the compensation] would have to go to the showrunner," Lenz said. "The problem is the creator of the show, on any incarnation of the show. That's a big issue. And I think that would be the big thing standing in the way. Unless, he was willing to donate it all or something."
Sophia Bush, Bethany Joy Lenz, and Hilarie Burton Morgan are 'reclaiming' the teen drama
There hasn't been any news of a reboot yet. However, Lenz, Burton Morgan, and Bush have taken steps toward "reclaiming" the series. In June, the trio launched a rewatch podcast called Drama Queens. They discuss each episode, look back on their memories, and chat with special guests.
"What I think is great and what I want to serve as an example is taking back work that is rightfully ours," Burton Morgan told People. "We put in a lot of work as young people, and we're not responsible for the actions of other people. And so to reclaim that thing that's ours and that we were excited about when we were 22, 23 years old is an empowering thing to do as a grownup lady now."
How to get help: In the U.S., call the RAINN National Sexual Assault Telephone Hotline at 1-800-656-4673 to connect with a trained staff member from a sexual assault service provider in your area.