'One Tree Hill' Actors Who Appeared in 'Dawson's Creek' First
The 'Dawson's Creek' to 'One Tree Hill' pipeline features a few notable actors fans of the two teen drama series won't forget. Who was on both?
Dawson's Creek and One Tree Hill had a lot in common: unforgettable theme songs, endless amounts of teen angst, filming territory, and even a shared TV network.  
Dawson's Creek premiered in 1998 on the WB. It aired for six seasons. The popular series, created by Kevin Williamson, told the stories of a young, close-knit group of friends who lived in a waterfront town in Massachusetts. 
Just as Dawson's Creek ended, One Tree Hill began. The series focused on half-brothers Lucas and Nathan Scott, living in a small North Carolina town. Their love for basketball brought the boys together on the dramatic series that included everything from friendship to murder. After nine seasons of filming, One Tree Hill came to an end in 2012. 
With so many similarities, it shouldn't be too surprising to learn some of the actors actually appeared in both shows. Take a look back at the actors who played characters on Dawson Creek and One Tree Hill. 
James Van Der Beek
James Van Der Beek finally got his well-deserved breakout role with Dawson's Creek, playing the role of Dawson Leery. In many ways, Van Der Beek became the face of the iconic television show. 
In Dawson's Creek, Van Der Beek's character is typically best remembered for his love for film, especially the works of Steven Spielberg. And, of course, his complex relationship with the one-and-only Joey Potter. A hopeless romantic, Dawson's love life often became a focal point of the show. 
Perhaps not coincidentally, Van Der Beek played a film director in Dawson's Creek. In what could be considered a nod to Van Der Beek's biggest role, he took the screen as Adam Reese during season 6 of One Tree Hill. However, unlike Dawson, Adam was a bit more cocky and self-centered. Though his character only appeared briefly, it is comical to think about the glaring similarities between the two roles and shows. 
Lee Norris
Years after the series ended, Lee Norris remains best known to many as Mouth from One Tree Hill. The sweet, loyal, and funny sports news anchor attended Tree Hill High and was an eccentric yet essential part of the crew. 
However, on Dawson's Creek, viewers and fans may have completely missed him. IMDb outlined his fleeting role in the preceding show. Taking on the part of "Random Student #2/Actor #2," Norris appeared in two of Dawson Creek's season 3 episodes long before he was cast as Mouth.
Chad Michael Murray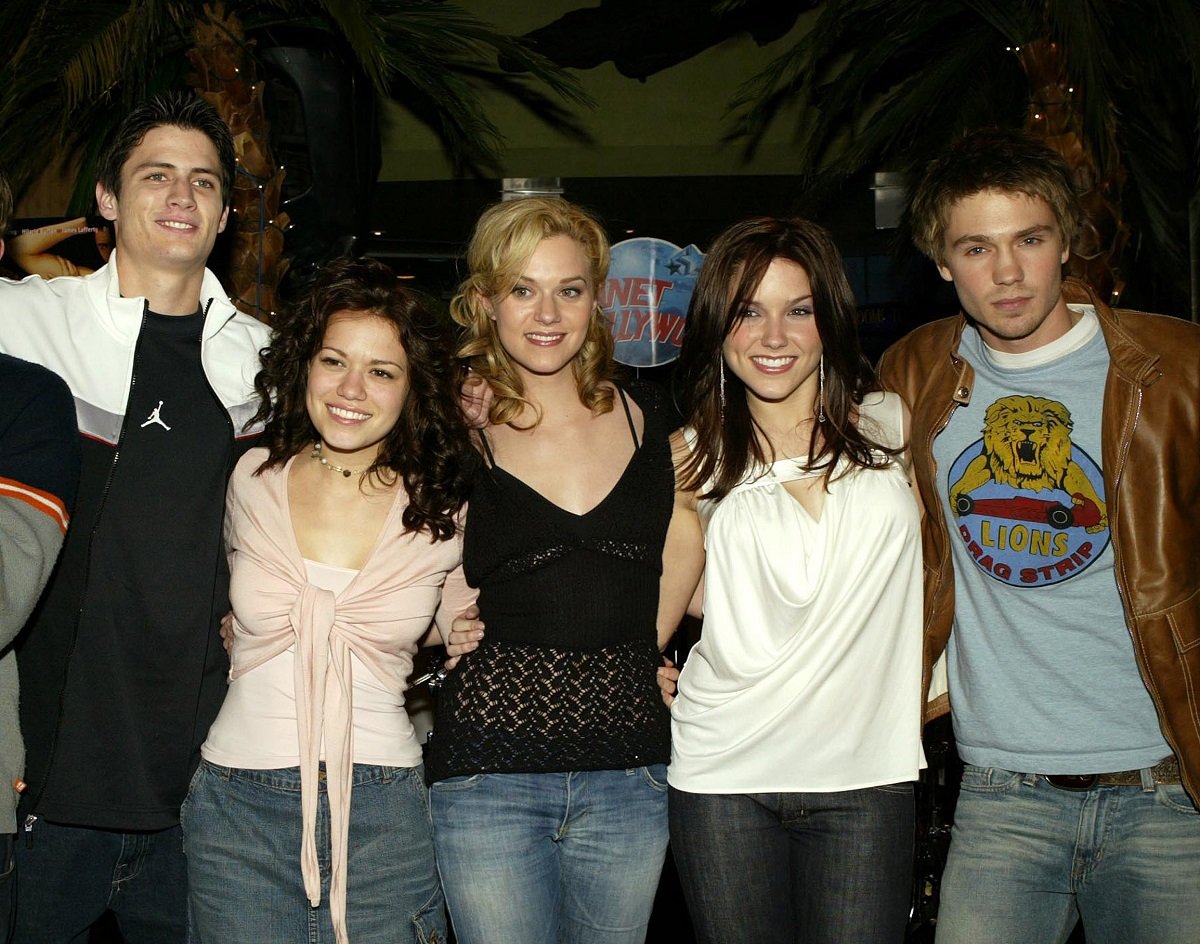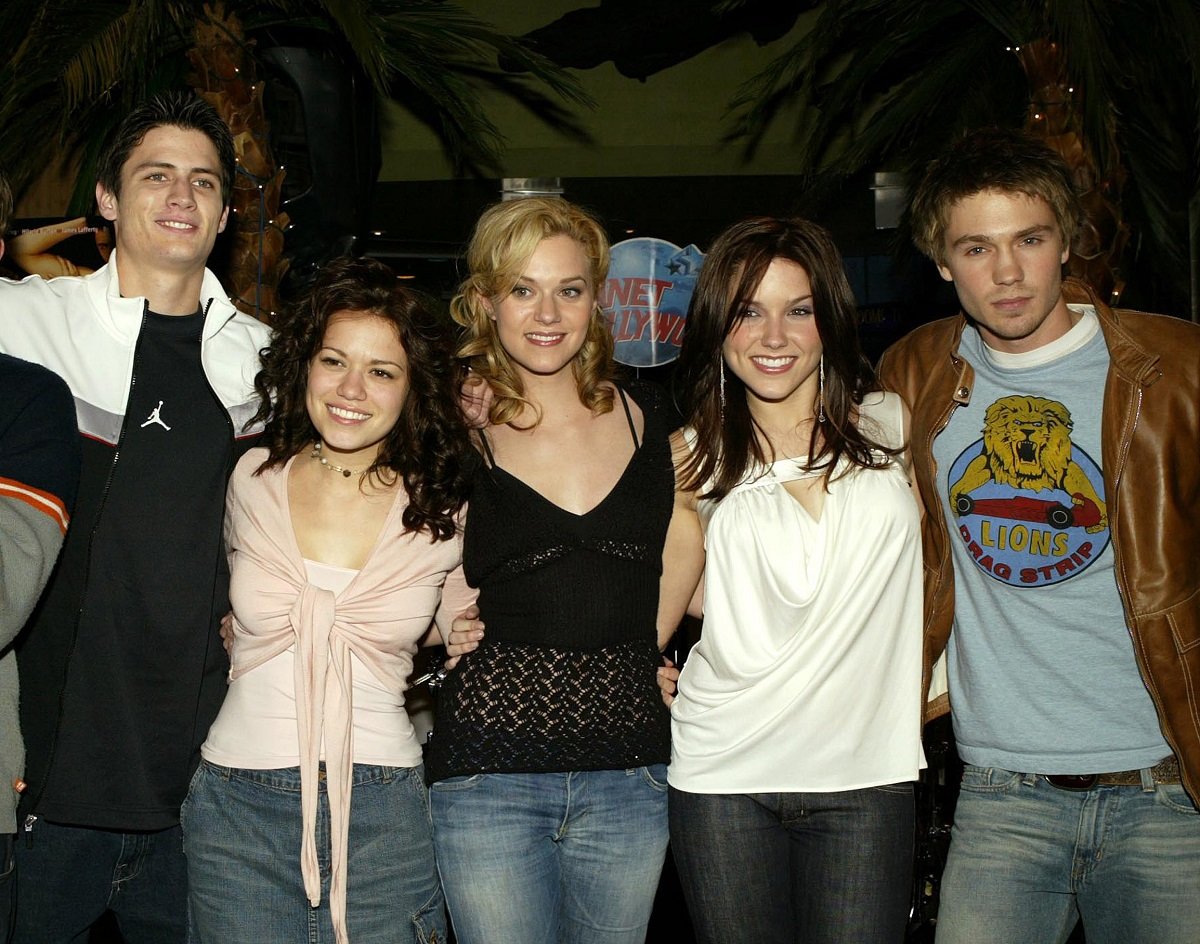 Chad Michael Murray earned a spot as one of the biggest young TV stars of the early '00s. After he landed the part of Lucas Scott on One Tree Hill, fans and viewers couldn't get enough of the sultry and sweet character. Of course, it is hard to forget Murray's role on that show considering he was one of the main characters. But this wasn't exactly the case on Dawson's Creek. 
Unlike the part Murray played on One Tree Hill, Charlie Todd was quite the bad boy. From two-timing ladies to his disrespectful dialogue, not many people loved the character who popped up during Dawson's Creek's season 5 premiere. Over the course of his twelve-episode run, Charlie got involved with both Jen and Joey. But luckily, the Boston-based character was short-lived. In reflection, Murray's experiences and characters from the two shows were a bit of a Dr. Jekyll and Mr. Hyde situation.