'One Tree Hill': Antwon Tanner Really Wanted His Character, Skills, to Date Peyton Sawyer
Many One Tree Hill fans have their favorite couples, including Nathan and Haley, Brooke and Julian, and Peyton and Lucas. But has anyone thought about who Antwon "Skills" Taylor should have ended up with? Skills' actor, Antwon Tanner, has an idea.
During an appearance on Hilarie Burton Morgan, Bethany Joy Lenz, and Sophia Bush's podcast, Drama Queens, Antwon Tanner said he thinks Skills should have dated one of the One Tree Hill leading ladies. Here's what he said.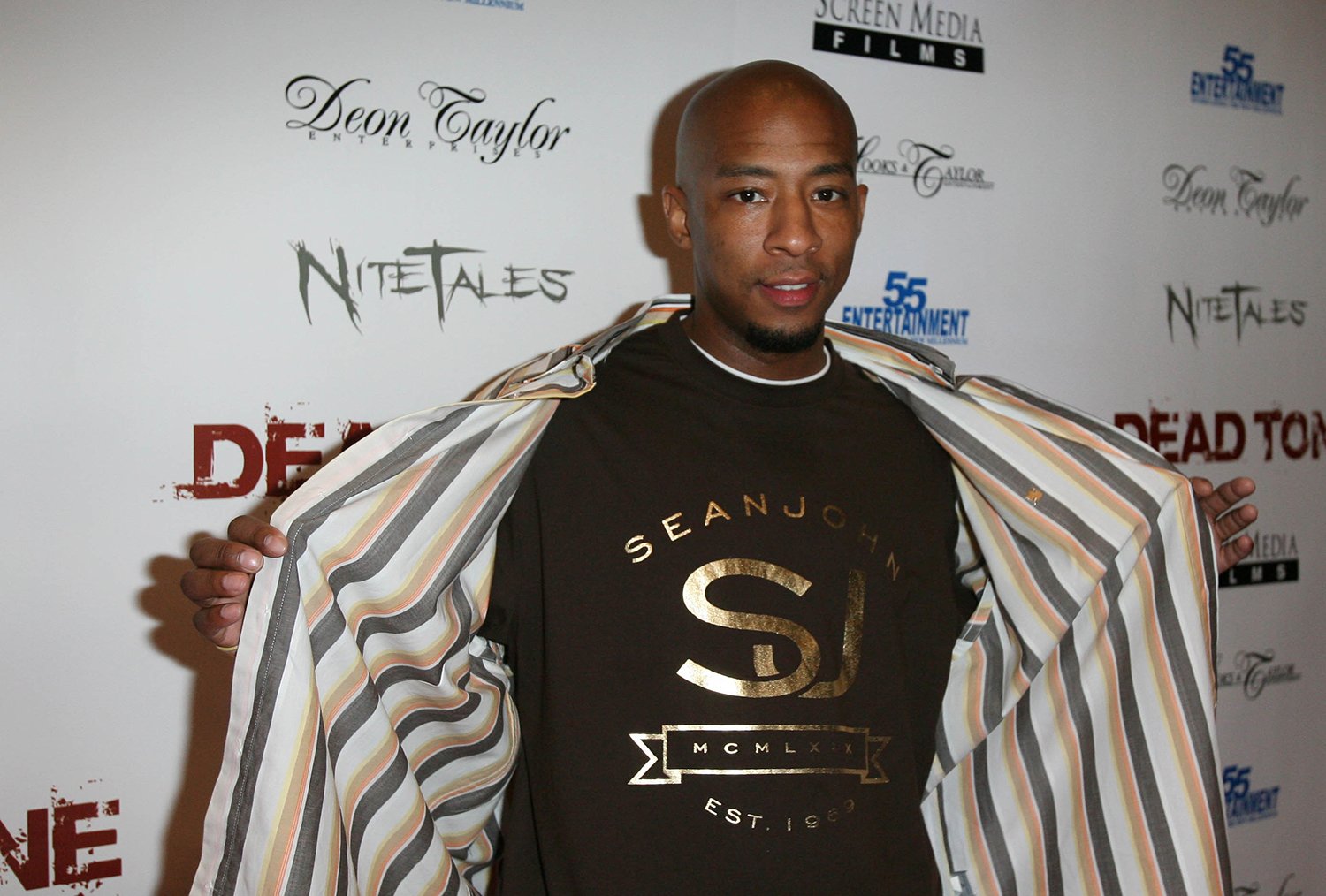 Antwon Tanner played Skills in all 9 seasons of 'One Tree Hill'
Before Lucas Scott (played by Chad Michael Murray) joined Tree Hill High's basketball team, he spent much of his time at the River Court with Skills. The group also included close friends Mouth McFadden (Lee Norris), Junk (Cullen Moss), Fergie (Vaughn Wilson), and Jimmy Edwards (Colin Fickers). Most nights, Lucas and his pals could be found playing pickup basketball games by the river.
Skills remained at Lucas's side when the elder Scott brother joined the basketball team, and he even later joined the Ravens himself. Skills also formed close friendships with Haley James Scott (Lenz), Peyton Sawyer (Burton Morgan), and Brooke Davis (Bush).
Although he didn't appear in every episode, he became a crucial character. Skills acted as Lucas's assistant coach at Tree Hill High when the two got older, and he became one of Jamie Scott's (Jackson Brundage) favorite babysitters. Skills was always around when his friends needed him.
Antwon Tanner thinks Peyton and Skills would have been 'really good' together
Over the years, Skills had a few romantic relationships on One Tree Hill. He dated Brooke's close friend, Bevin (Bevin Prince), in season 3, but the two broke up after high school. He later had a controversial relationship with Nathan Scott's (James Lafferty) mom, Deb Lee (Barbara Alyn Woods), in seasons 5 and 6. Finally, Skills dated Jamie's teacher, Lauren (Allison Munn), in seasons 6 and 7.
There's one relationship Tanner wishes his character had during One Tree Hill: a romance with Peyton, Haley, or Brooke. During Drama Queens' Aug. 30 episode, the actor revealed that he pitched the idea to the show's creator, Mark Schwahn.
"I said [to Schwahn], 'Why don't y'all ever give Skills drama? Hook him up with a girl, like, one of the main girls'…I said, 'There's all kinds of girl code y'all are breaking…the best friend gets to date the one [the other best friend] is still in love with," he explained, referring to the Brooke-Lucas-Peyton love triangle. "So why not hook Skills up with one of them?"
Tanner continued on to explain that he thought Peyton would have been a good choice.
"Him [sic] and Peyton would be really good," Tanner said. "It could give us…some type of conflict because I don't have nothing."
"Peyton needed someone that was funny," Burton Morgan agreed.
Antwon Tanner said he gained a 'whole family' from 'One Tree Hill'
Relationship wishes aside, Tanner said his favorite part of One Tree Hill was the family it gave him.
"My biggest thing was, I met a whole family," he told the Drama Queens hosts. "That was like, huge for me because I hated it in North Carolina at first…There was nothing to do…Season 5 or 6 is when…Wilmington started growing a little bit. So I was like, 'I could get used to this.'"
New episodes of Drama Queens launch every Monday on all podcast platforms.