'One Tree Hill': The Best Episode of the Series, According to IMDb
One Tree Hill fans know that the show had many ups and downs during its time on The CW. The show followed a group of friends on a journey from high school to their late 20s in the town of Tree Hill, North Carolina, with plenty of drama and action in the timeline. Some of the storylines may have been a bit far-fetched, but phenomenal acting from a stellar cast kept fans engaged from beginning to end. Which episode did fans love the most? According to IMDb ratings, there are a few favorites.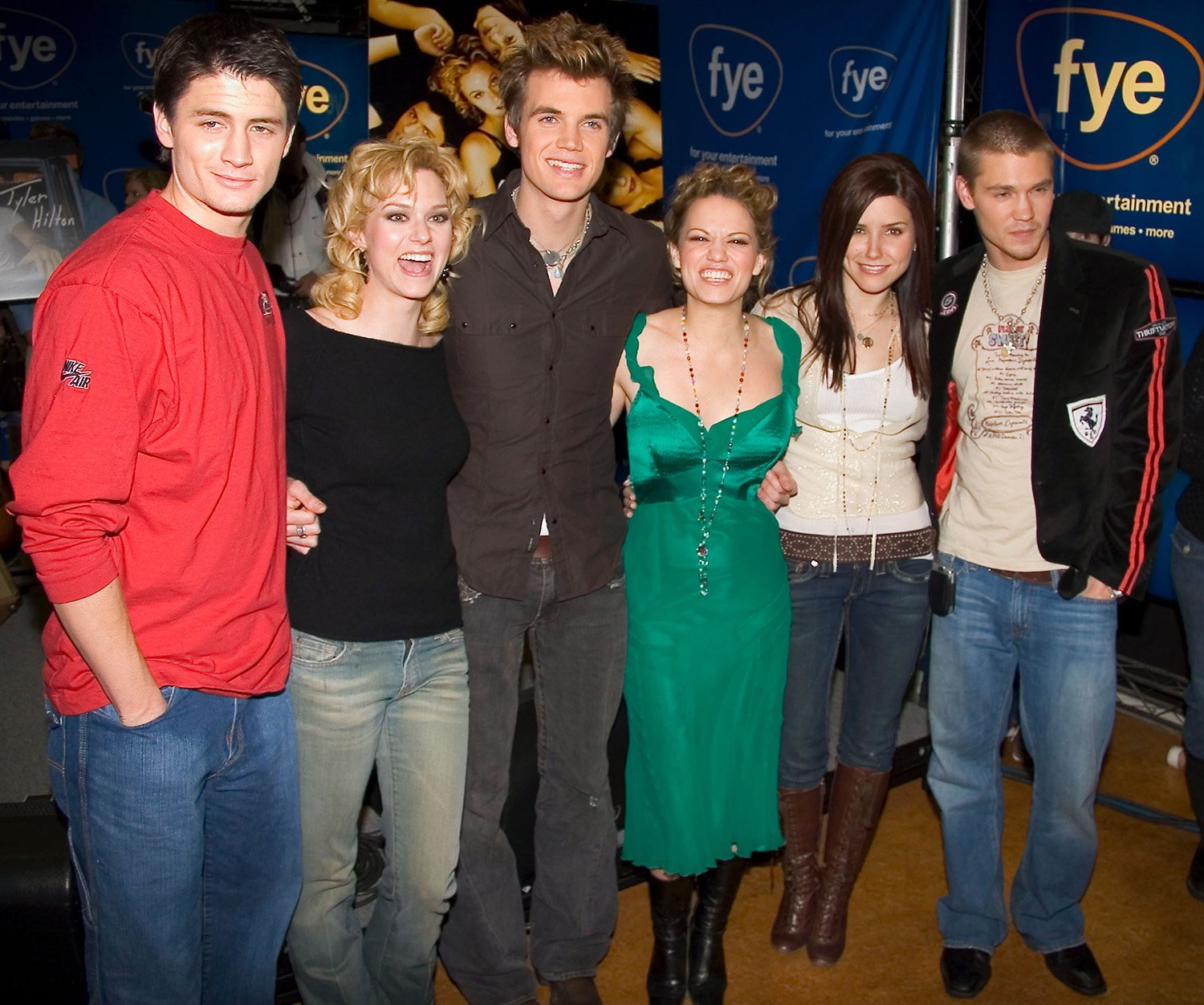 Dan's final moments come in second place
Dan Scott (played by Paul Johansson) did not have many shining moments in One Tree Hill. Nathan Scott's (James Lafferty) father mentally and physically abused his family, killed his brother, and manipulated many residents of Tree Hill. Any time he showed an inkling of redemption, he did something else to make fans hate him.
It took nine seasons, but as One Tree Hill neared its end, Dan Scott finally began to show some decency. That's why the third-to-last episode of the series, Season 9 Episode 11, is the second most popular episode of all. The episode, titled "Danny Boy" has a 9.5/10 rating on IMDb.
In "Danny Boy," fans saw Dan in the hospital after he was shot while saving Nathan from his kidnappers. Up until this point, Dan had seemed invincible, having survived a heart attack, a fire, and his own kidnapping. However, after he got shot, his family realized that Dan's life was coming to an end. Nathan ultimately forgave his father for all the years of abuse, which offered a sense of closure that many fans had been looking for.
What is the best episode of 'One Tree Hill'?
RELATED: 'One Tree Hill': Hilarie Burton Would Change 1 Thing in a 'Do-Over' of the Show
The highest-rated episode of One Tree Hill also happens to be one of the most heartbreaking. Fans on IMDb gave Season 3 Episode 16, "With Tired Eyes, Tired Minds, Tired Souls, We Slept," a 9.7 rating. In the aftermath of the time capsule videos getting leaked, Jimmy Edwards (Colin Fickers) brought a gun to Tree Hill High School and took several students hostage in the tutoring center, including Nathan, Haley (Bethany Joy Lenz), Mouth (Lee Norris), and Skills (Antwon Tanner)
Fans watched as Peyton (Hilarie Burton) hid in the library with a gunshot wound in her leg, later rescued by Lucas (Chad Michael Murray). Meanwhile, Brooke (Sophia Bush) waited at the annex gym, fearing for her friends' lives.
When Keith Scott (Craig Sheffer) realized it was Jimmy in the school, he went in to talk the boy out of causing any harm. Jimmy ended up committing suicide, and Dan killed Keith. These heartbreaking scenes were difficult for many fans to watch, but One Tree Hill's way of presenting such a serious event did deserve the highest praise.
Another fan-favorite episode ties for second place
A second episode tied for first place with Season 3 Episode 11. Episode 9 in the fourth season, titled "Some Give You Away," also earned a 9.7 rating on IMDb. In this episode, the Tree Hill Ravens prepared for the upcoming basketball State Championship, which also happened to be Coach Whitey's (Barry Corbin) last high school basketball game. The Ravens went on to win the game, but Nathan then had to face the consequences of his deal with local loan shark Dante.
This episode had pivotal moments for a few characters, as Haley learned that she was having a son and Lucas and Peyton finally began their relationship. For these reasons, it's no wonder why fans loved the episode so much.