'One Tree Hill': Club Tric Was Written Into the Show to Feature More Live Music
The CW's teen drama One Tree Hill quickly became the voice of a generation. It aired in 2003 and captured the hearts of its audience. But that's not the only thing the show grabbed. One Tree Hill also had its audience's ears. The show was famous for featuring music and having musical guest stars. One of the most frequent guests was Gavin DeGraw, who also sang the theme song for the show. "I Don't Wanna Be" was as big a hit for DeGraw as the show itself, but having a hit theme song wasn't enough for the producers of this show.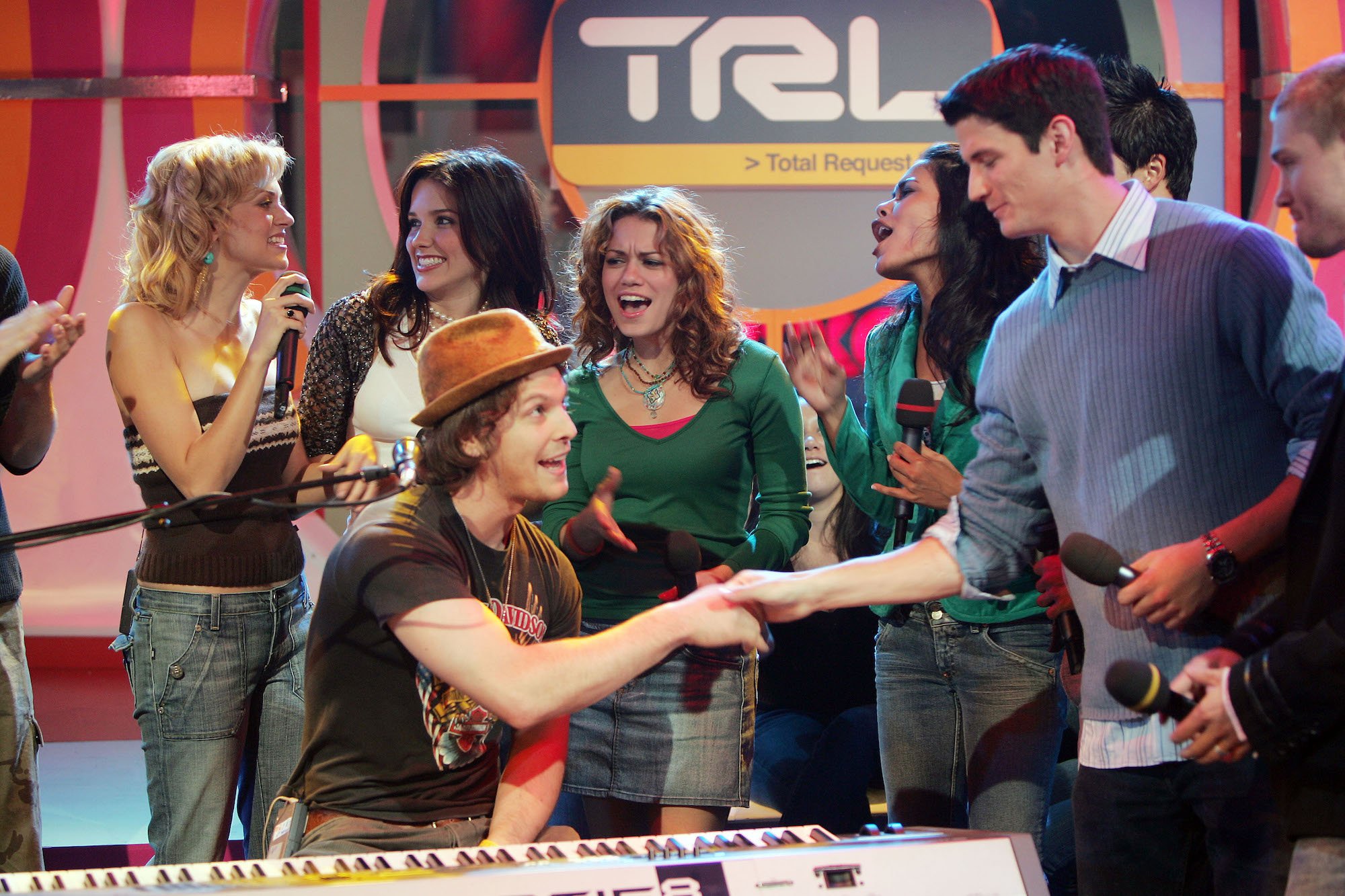 Tric was opened specifically to allow for more music on the show 
Show creator Mark Schwahn says that he always saw music as a big part of the show. As Schwahn puts it, "Everyone is a music fan." He was writing a teen drama, after all, and kids love music as much as adults. Teens also love seeing their favorite bands live, which is something Schwahn wanted to feature in the show. After the first season, Schwahn decided that music wasn't playing a big enough role on the show. So they invented Tric. 
Tric, a music venue and club in the small town of Tree Hill, North Carolina, was specifically invented to "feature more bands and more artists" on the show. According to Schwahn, "Very early on we wanted music to be a focal point of the show." He used his own love of music to inspire events on the series and saw himself as sharing his music with the world through the show. It turns out, a lot of artists wanted to use the show as a vehicle for sharing music, as well. 
Fall Out Boy had a plot line on 'One Tree Hill' 
DeGraw wasn't the only musical guest star on One Tree Hill. The list is long, but one of the most memorable performers to arrive at Tric was Pete Wentz of Fall Out Boy. He performed twice at Tric and even helped Peyton with her Breast Cancer Benefit Concert. Peyton was one of the main characters of the show and a famous music lover. She and Wentz had a relationship for a few episodes, but it didn't work out. 
Although Wentz only appeared in three episodes, his relationship with Peyton is longer and his presence is implied in a few other episodes. The last time he's mentioned is in the episode "I Slept with Someone from Fall Out Boy and All I Got Was This Stupid Song Written About Me." 
Actors from 'One Tree Hill' went on tour with real artists 
Although Tric was the perfect venue to expose the show to more music, the producers wanted to take it even further. One Tree Hill is famous for being very interactive with fans. Over the nine-year run of the show, there were contests and mall visits, as well as numerous other ways for fans to get involved with the show. Creators also leveraged the music in the show to get fans closer to their favorite characters. 
Characters from the show went on tour. The Wreckers, which consisted of Michelle Branch and Jessica Harp, was a TV band that got a real tour thanks to One Tree Hill's creative take on what a television show could be. Tyler Hilton, who played Chris Keller on the show, joined them, as did Gavin DeGraw. The shows sold out. It was so popular that the group went on tour again in 2006. Only this time they only performed for troops in Iraq. The performers could have made more money performing again for fans in commercial venues, but the fact that they chose to donate their time shows that One Tree Hill actors care about fans as much as fans care about them.