'One Tree Hill': Which Episodes Did Sophia Bush Direct?
When it comes to One Tree Hill, Sophia Bush is most often recognized for her time in front of the camera, playing the role of Brooke Davis. However, many fans might not know that she also directed a handful of episodes for the CW drama series. Here's a breakdown of the three One Tree Hill episodes where Bush sat in the director's chair.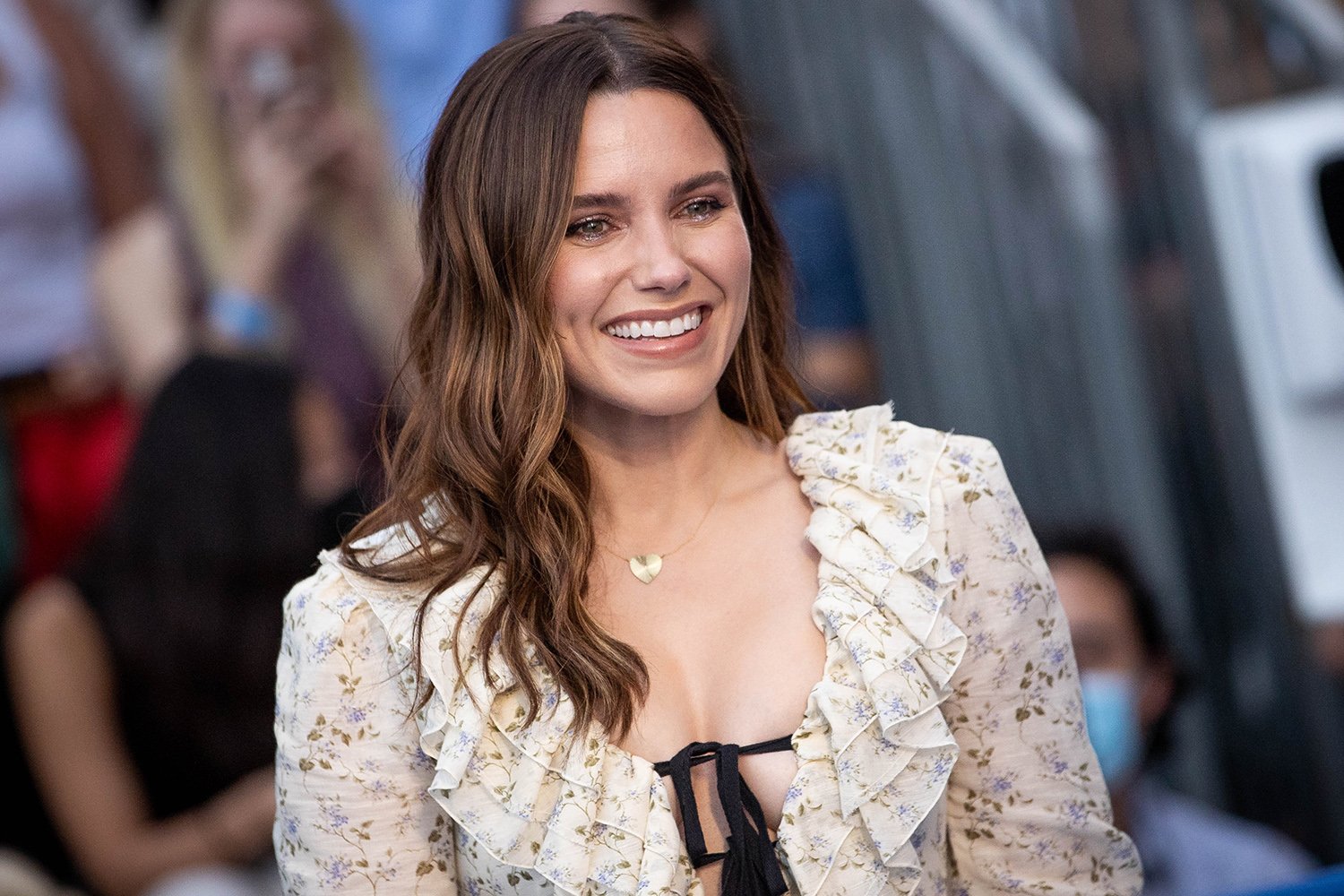 Season 7 Episode 9: 'Now You Lift Your Eyes to the Sun'
Bush's directorial debut came during One Tree Hill Season 7. The Chicago P.D. actor directed the episode titled "Now You Lift Your Eyes to the Sun," which originally aired in 2009. In this episode, Haley (Bethany Joy Lenz) performed a free show at Tric, much to the dismay of Red Bedroom Records executive Miranda (India de Beaufort). However, the show brought in a major crowd, which caused Miranda to change her tune.
Meanwhile, Brooke thought she might have been pregnant but worried how Julian (Austin Nichols) would react. The clothing designer had already been experiencing some jealously over Julian's work partnership with Alex (Jana Kramer). Things became worse when Alex called Julian away from his date with Brooke. Alex told Julian that she feared she would use drugs again, so he went to comfort her, despite Brooke's disapproval.
Elsewhere, Dan (Paul Johansson) tried to reconcile with Nathan (James Lafferty), while Mouth (Lee Norris) expressed concern over Millie (Lisa Goldstein)'s behavior as a model.
Season 8 Episode 6: 'Not Afraid'
Bush directed another episode during season 8: "Not Afraid." This Halloween-themed episode aired in 2010. Julian's mother (Sharon Lawrence) came to town and began trying to take over his and Brooke's wedding, while Haley and Mia (Kate Voegele) hosted a Halloween open mic night at Tric.
Clay and Quinn (Shantel VanSanten) returned home after their near-fatal shooting, but Quinn feared that Katie (Amanda Schull) would come back to harm them again. Meanwhile, Jamie (Jackson Brundage) and his friends prepared for a night of trick-or-treating at the Scott household. To prove himself as brave, Jamie approached a home where an old witch allegedly preyed on children.
This became one of the series' more lighthearted episodes, as the characters dressed in wacky costumes for the party at Tric. Bush, who wore a giant orange costume for the episode, spoke about the episode's "comedic fodder" in a 2021 Interview magazine discussion.
"I had to be dressed up as one half of A Clockwork Orange, but was abandoned in my costume, and I was written to be dressed as a giant orange, and Carol (Cutshall, costumer) paper-mached a workout ball and drilled armholes in it, and I had to wear it," Bush said. "AND I directed that episode! I had little T-Rex arms, being like, 'Well if you go over there' – And they'd say 'Where?' And I'd be like, 'I can't show you! I'm stuck in an orange!' It was, it was so humiliating. But when I think back on it, great comedic fodder."
Season 9 Episode 12: 'Anyone Who Had a Heart'
Finally, Bush directed the penultimate episode of One Tree Hill: "Anyone Who Had a Heart." This season 9 episode, which aired in 2012, saw Julian begin his journey with the Tree Hill television series. Meanwhile, Brooke reconciled her differences with her parents, and Clay and Quinn welcomed Logan (Pierce Gagnon) into their family.
This episode served to tie up many of the characters' personal conflicts from earlier in the series. Bush told The Hollywood Reporter in 2012 that it was "very important" to her to honor One Tree Hill in this way.
"Everything was really important, and everything was really valuable. Because I knew that it was the last chance that I was going to have to tell these stories and to honor these characters and to really show their relationships," she said. "[The final two episodes] really get back to who all of these people are at their core and why they love each other and why they fought to build a life and community together."