'One Tree Hill': Hilarie Burton Morgan Says Filming Was Interrupted by a Man With a Weed Wacker
The cast of One Tree Hill may have moved on from the CW series, but Wilmington, North Carolina, has remained a second home to some. Stars Sophia Bush, Bethany Joy Lenz, and Hilarie Burton Morgan have spent much time during their new Drama Queens podcast reminiscing about the small town where One Tree Hill was filmed.
The podcast hosts shared many fond memories about Wilmington, including a few funny anecdotes. During the July 26 episode, Burton even recalled the story of a Wilmington resident who liked to interrupt filming by firing up a weed wacker whenever the camera started rolling.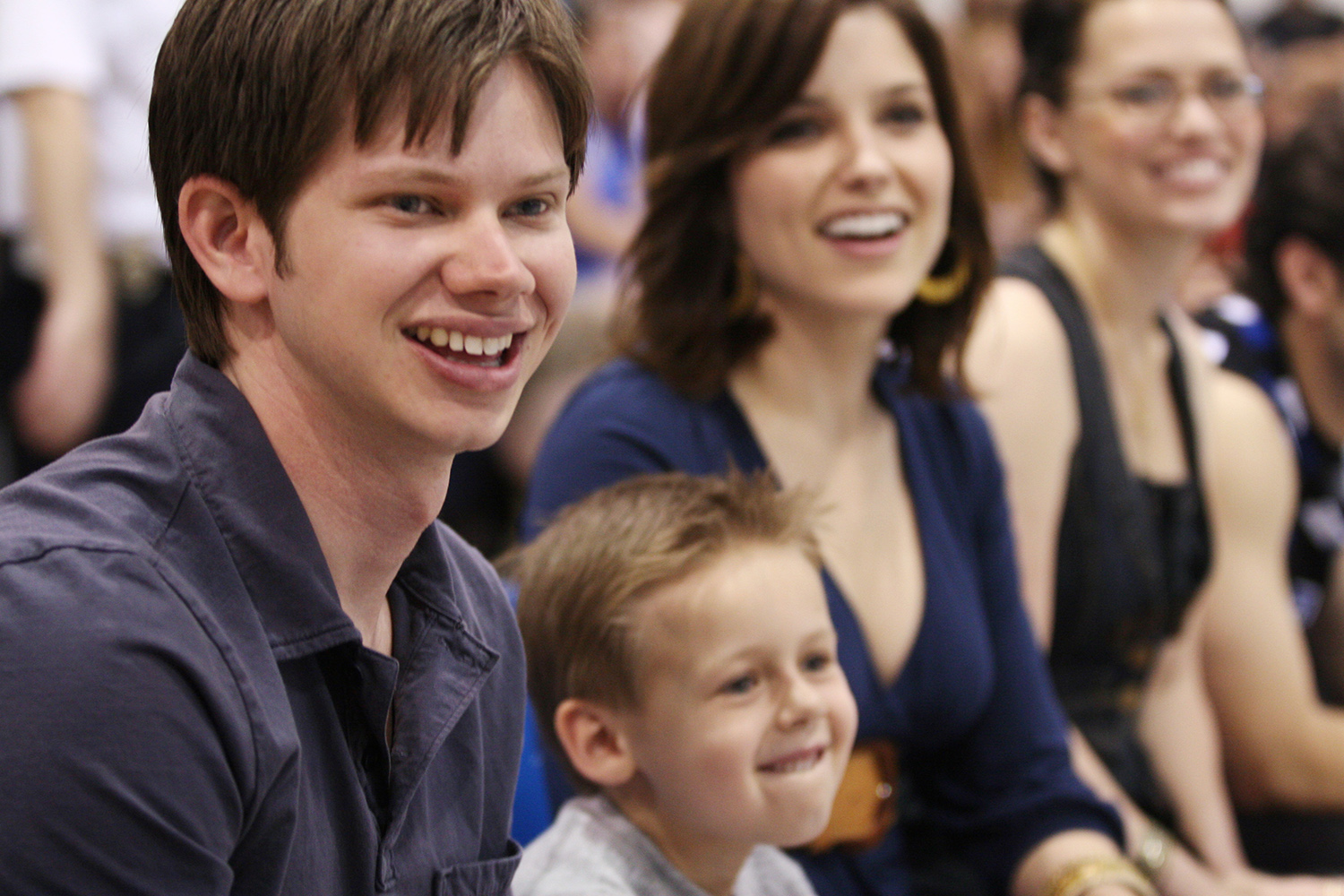 'One Tree Hill' was filmed entirely in Wilmington, North Carolina
Tree Hill may be a fictional town, but One Tree Hill stayed true to its North Carolina setting. All nine seasons of the drama series were filmed in Wilmington and its surrounding beaches. While the crew shot some scenes at Screen Gem Studios, the show also featured several on-location scenes around the town.
The One Tree Hill Walking Tour features more than 20 locations in and around Wilmington, including Eugene Ashley High School, Wilmington Convention Center, Cape Fear Community College, and more. Fans in the area can even visit the Wilmington Riverwalk. Here, Nathan Scott (James Lafferty) gifted Haley James (Lenz) her famous Cracker Jack bracelet.
Additionally, Wilmington has also served as a One Tree Hill convention spot. The stars have often returned to the town for events like the EyeCon One Tree Hill reunions.
One person wasn't happy to have 'One Tree Hill' filmed near their yard
Some Wilmington residents might have enjoyed bringing the One Tree Hill cast into town, but others weren't so thrilled. Burton Morgan revealed on Drama Queens that one homeowner caused some trouble for the production when they filmed near a bridge on the river.
"My favorite part of filming this episode…is that during all that stuff on the bridge with Chad [Michael Murray]…There was an old man whose backyard butted up to the bridge, and he hated that we were there," Burton Morgan said. "He wanted no part of us there. He would just stand in his backyard and would wait for us to yell 'action,' and then he'd start a weed wacker. He'd just stand there with the weed wacker going."
She went on to explain that when One Tree Hill crew members tried to talk to the man, he "threatened" them with the weed wacker "like a sword."
However, Burton Morgan said she could understand residents feeling annoyed with filming, as the production often caused traffic jams and noise.
"There's nothing fun about a film production coming into your neighborhood," she added.
Wilmington is home to many film and TV productions
Film production in Wilmington was nothing new for the town. Over the years, Wilmington has served as a popular location for TV shows since the late '80s, according to Wilmington Film. Another popular teen drama, Dawson's Creek, also filmed its six seasons there. Other shows included Matlock, Teen Mom 2, Sleepy Hollow, and more.
In 2021, Wilmington, North Carolina, is also home to multiple movie productions, as Star News Online reported. A Netflix film titled Along For the Ride and a Blumhouse Productions horror film called Static are among the already-wrapped films.