'One Tree Hill': Hilarie Burton Thinks Peyton Sawyer Would be in 'So Much Therapy Right Now'
One Tree Hill took teen drama to new heights. On top of the usual young relationship woes and the pressure to succeed in high school sports, the CW show tackled a number of wild concepts. Teen marriages, murderers, stalkers, a high schooler on a rock tour, and a general lack of parental supervision in the entire town were just a few storylines tossed around One Tree Hill. Nobody seemed to be safe from drama or tragedy in Tree Hill, North Carolina, but one character experienced the worst of it: Peyton Sawyer (portrayed by Hilarie Burton).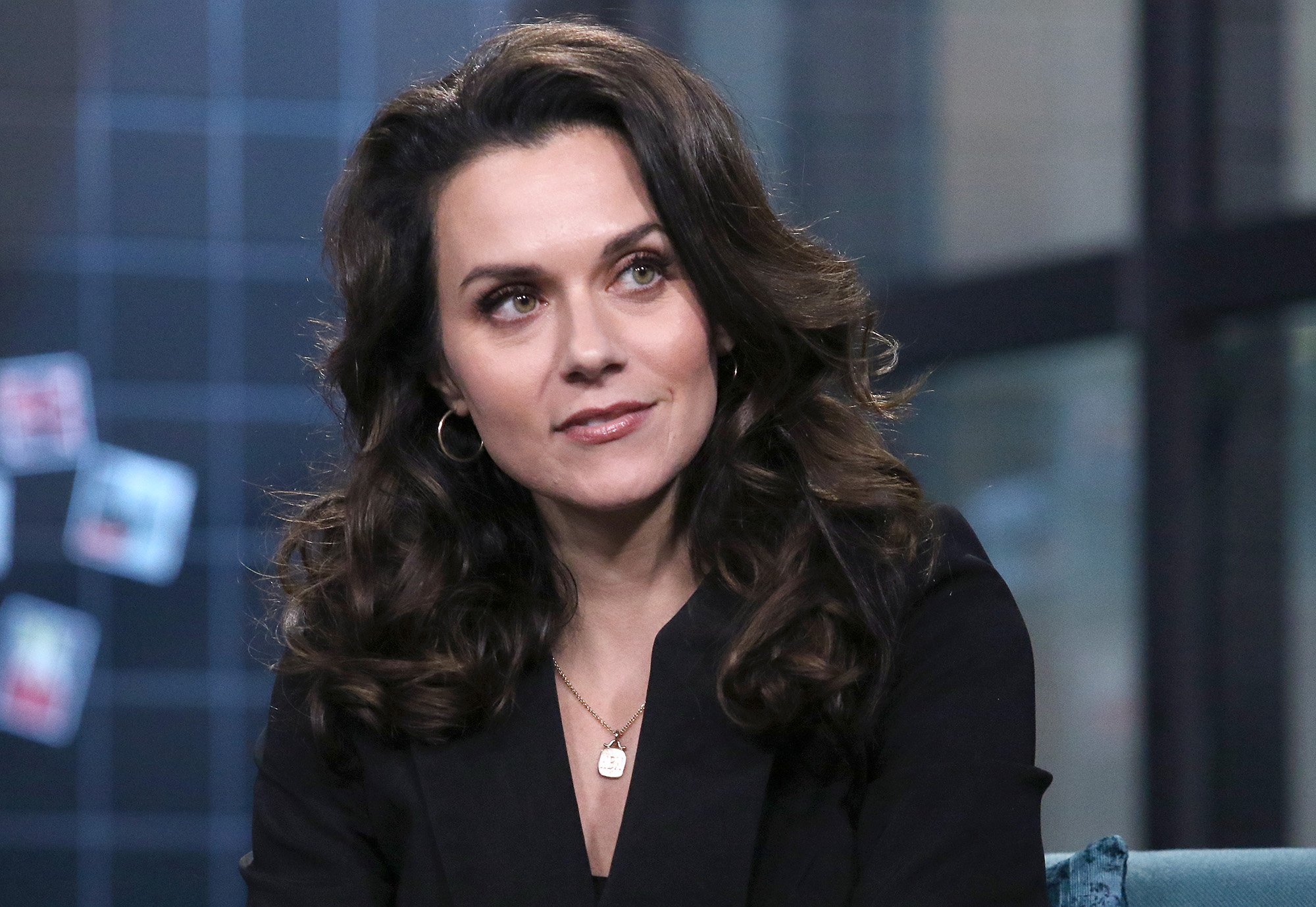 Peyton Sawyer did not have it easy on 'One Tree Hill'
One Tree Hill followed a group of friends from their high school days all the way to their late 20s. Early in the series, fans learned that Peyton Sawyer, a cheerleader with a passion for punk, rock, and alternative music, lost her mother at a young age. She carried that pain with her for much of the first few seasons. From there, One Tree Hill seemed to throw as many painful curveballs at the young teen as possible.
Peyton nearly broke contact with her best friend, Brooke Davis (Sophia Bush), over their love triangle with Lucas Scott (Chad Michael Murray) on multiple occasions. When she found love with another boy at school, he moved away to keep the mother of his child from taking the baby away from him. She was later attacked by a stalker — twice. She also learned that her parents adopted her when her birth mother, Ellie, came to town to meet her. However, after Peyton got to know her birth mother, Ellie died from cancer.
The curveballs didn't stop after high school. She finally ended up with her true love, Lucas, but turned down his marriage proposal because she wasn't ready. She then nearly watched him marry someone else while she was still in love with him. When Peyton and Lucas finally married, she got pregnant, but nearly lost her own life and the baby's due to pregnancy complications.
Peyton often said that "people always leave." With everything that happened to her, fans couldn't really blame the character when she and Lucas finally left Tree Hill for good in season 6.
Hilarie Burton believes Peyton would be in therapy today
RELATED: 'One Tree Hill': Hilarie Burton Would Change 1 Thing in a 'Do-Over' of the Show
Where would Peyton Sawyer be today, all these years after One Tree Hill? In therapy, according to Burton. In the trailer for Burton's upcoming One Tree Hill rewatch podcast with co-stars Bush and Bethany Joy Lenz, the actor asked where the show's leading ladies ended up.
"I'm gonna say a lot of therapy," Burton said of her character. "Peyton Sawyer is in so much therapy right now."
As for Lenz's character, Haley James Scott? Lenz said that Haley has likely become an "empty nester" by now with her two children all grown up and moved out. "She might be finally ready to live out those wild years," Lenz added.
Meanwhile, Bush thinks that Brooke became a senator after One Tree Hill ended.
"Well, not long ago I found my 'Vote Brooke Davis for president' pin," Bush said. "I don't know, is Brooke Davis a senator or something?"
Burton, Bethany Joy Lenz, and Sophia Bush will talk more 'One Tree Hill' on 'Drama Queens' podcast
This was only the beginning of One Tree Hill discussions for Burton, Bush, and Lenz. On June 11, 2021, the actors surprised fans with the announcement that they planned to launch a One Tree Hill rewatch podcast, called Drama Queens.
As fans may know, the stars have been very open in the past about the alleged abuse that they experienced on the One Tree Hill set. In an interview with People, the three actors explained that they want to "reclaim" the series with this podcast.
"We're like, 'Oh, who's in charge? We're in charge.' Yeah. … I love it. I love a reclamation," Bush said.
"To reclaim that thing that's ours and that we were excited about when we were 22, 23 years old is an empowering thing to do as a grownup lady now," Burton added.