'One Tree Hill': 4 Questions Hilarie Burton Morgan, Bethany Joy Lenz, and Sophia Bush Should Answer on 'Drama Queens'
The leading ladies of 'One Tree Hill' will soon reunite for their 'One Tree Hill' rewatch podcast, Drama Queens. Here's what fans want to know.
Sophia Bush, Bethany Joy Lenz, and Hilarie Burton Morgan are heading back to Tree Hill, North Carolina. In June 2021, the three stars revealed that they will soon launch a One Tree Hill podcast, called Drama Queens, where they'll rewatch the entire series and discuss their time on the CW series.
One Tree Hill aired nine seasons between 2003 and 2012. The drama may be long over, but many fans have found themselves returning to the beloved series over and over again. Now that the leading ladies have reunited to talk about the show, fans have plenty of questions. Here are four questions that many One Tree Hill fans hope Lenz, Bush, and Burton Morgan answer on Drama Queens.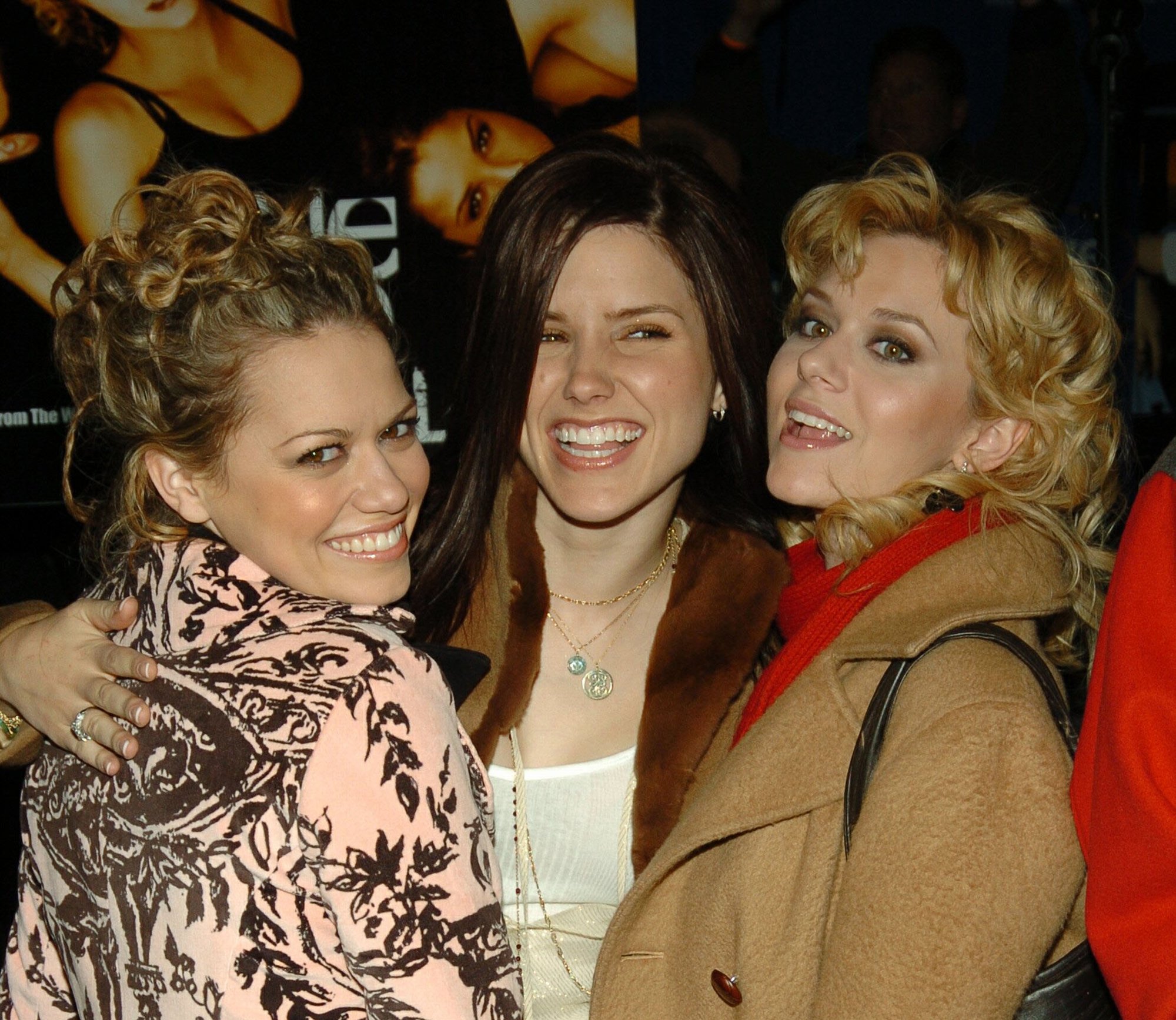 1. How did Bush feel about Peyton not coming back for Brooke's wedding?
Many One Tree Hill fans rooted for years for Peyton (Burton Morgan) and Lucas (Chad Michael Murray) to finally end up together with a happy ending. That happy ending finally arrived, but soon after, the characters left the show at the end of season 6. With the exception of a very brief cameo from Murray in season 9, fans never saw Peyton and Lucas again after they drove off with their newborn girl, Sawyer.
Unfortunately, many viewers were disappointed to see that One Tree Hill didn't even bring Peyton back for Brooke's (Bush) wedding or any other important moments in Brooke's and Haley's (Lenz) lives. Fans may recall how disappointed Brooke was when she revealed that Peyton wouldn't attend her wedding. After so many years with Brooke and Haley at Peyton's side, the series made it out to seem like Peyton just vanished and ended friendships when she left.
How did Bush feel about the way the series portrayed Peyton's absence? Would Bush have done it differently? Do Bush and Lenz think their characters remained friends with Peyton or was there really a falling out?
2. Would Lenz change anything about Haley's love story with Nathan?
"Always and forever," Haley often said to her love interest, Nathan (James Lafferty). That phrase couldn't be more accurate, considering that Haley and Nathan remained together for the entire series. The two met in high school when Haley began tutoring Nathan. At the time, she didn't like Nathan because of the way he bullied Lucas, her best friend. However, the two eventually fell in love.
A "whirlwind romance" can't even begin to describe Haley and Nathan's relationship, as the two got married and pregnant while still in high school. Against all odds, including cheating scandals, near-death experiences, and even a bizarre kidnapping plotline, the couple stayed together until the series finale.
Did Lenz agree with One Tree Hill's decision to keep Naley together for life? Would Lenz have liked her character to explore other love interests? Haley did have a brief connection with musician Chris Keller, and he maintained an interest in her until the end of season 9; was there potential for a relationship there?
3. What was it like for Burton Morgan to work with Chad Michael Murray again after 'Dawson's Creek'?
Many of the One Tree Hill cast members met for the first time when filming the series. However, that wasn't the case for Burton Morgan and Murray. The two had previously appeared together on Dawson's Creek, where Murray played recurring character Charlie Todd and Burton Morgan played herself.
In an interview with People, Burton Morgan spoke briefly about her appearance on Dawson's Creek and how it shaped her character on One Tree Hill.
"I think it was good foreshadowing for the rest of One Tree Hill because I was essentially playing myself on that show too, just the angry girl," the actor said.
How did it feel for Burton Morgan to work alongside Murray again? Did she feel that she had enough chemistry with Murray to portray the couple that everyone wanted to see together?
4. Which storylines did Bush, Lenz, and Burton Morgan dislike the most?
One Tree Hill had plenty of ups and downs. Fans can likely agree that the series sometimes went a bit too dramatic and far-fetched with its stories. Many episodes received high ratings, but there were also a few episodes that fans didn't enjoy. With all the craziness that happened on One Tree Hill, which storylines did Burton Morgan, Lenz, and Bush dislike the most?
Drama Queens airs its first episode on June 19, 2021, at midnight ET on iHeartRadio, Apple Podcasts, and Spotify.