'One Tree Hill' Reboot: The Cast's Thoughts, 10 Years Later
It's officially been 10 years since One Tree Hill fans said goodbye to the titular North Carolina town. The CW teen drama ran from 2003 to 2012, serving nine seasons of romance, suspense, laughs, and everything in between. In today's age of reboots and revivals, many fans have wondered if they could return to Tree Hill someday soon. Unfortunately, nothing has been announced yet, but some of the original stars have expressed interest. Here are the cast's thoughts on a One Tree Hill reboot.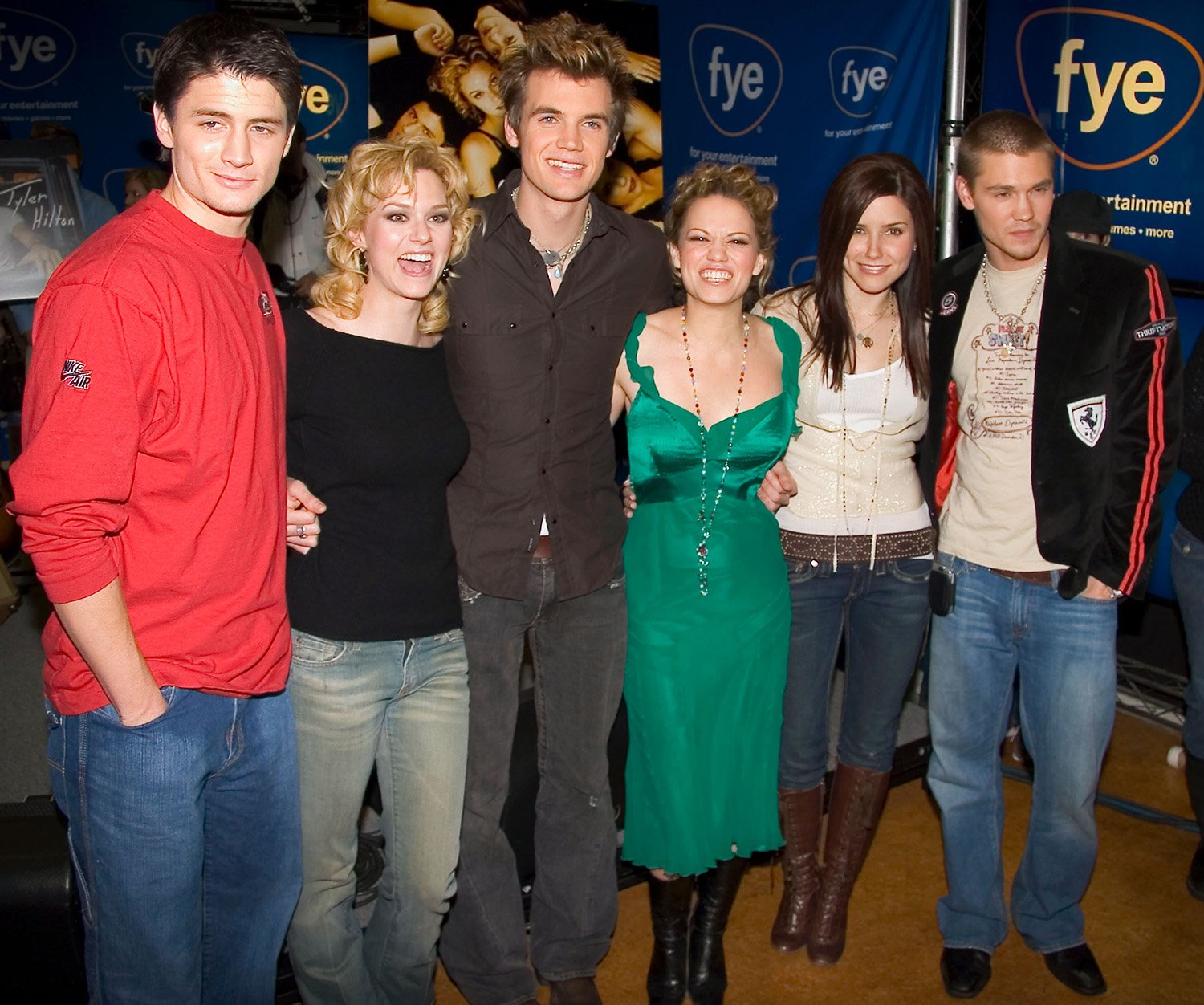 Bethany Joy Lenz (Haley James Scott)
Bethany Joy Lenz starred as Haley James Scott in all nine seasons of One Tree Hill. At one point, she expressed hesitation about rebooting the series because of its connection to creator Mark Schwahn, who was accused of sexual harassment in 2017.
However, Lenz changed her opinion in a recent interview with MovieWeb. She said her Drama Queens podcast with Sophia Bush and Hilarie Burton Morgan helped them "envision" a One Tree Hill reboot.
"Absolutely [I would do a reboot]. People have been asking [us] that for years, and I don't know if that had ever felt right," she said. "But for the first time since we started Drama Queens, since we really have gone back to reclaim the bad experiences and remind ourselves of why we loved all the good experiences."
Chad Michael Murray (Lucas Scott)
Another One Tree Hill cast member who recently shared thoughts on a reboot is Chad Michael Murray. He played Lucas Scott until the end of season 6. In a December 2021 interview with E! News, Murray said he couldn't imagine a One Tree Hill reboot not happening at some point because of its popularity. He even had an idea for what the reboot could portray.
"I have an idea that's been bouncing around in my head to do a new generation of this show, dealing with today's issue," he said. "There's just so many things now that are so very different than it was back in the early aughts. So, you can do issues that are relating to children and kids that [they] are dealing [with] in high school today."
James Lafferty (Nathan Scott)
James Lafferty also stuck around for One Tree Hill's entire run as Nathan Scott. He told E! News in January 2021 that the stars have recognized a desire for a reboot. However, they hadn't been able to figure out the next phase of the story yet.
"It's something that we find pretty fascinating and, kind of bizarre, like this whole, reboot kind of culture that is surrounding us now," Lafferty told the publication. "That's just something that we know it's out there and we're really grateful for the fact that there's still an appetite for One Tree Hill. But right now we're kind of focused on like, mapping that onto our story to see how we can play with it."
Hilarie Burton Morgan (Peyton Sawyer)
Like Murray, Hilarie Burton Morgan left after six seasons as Peyton Sawyer. Since One Tree Hill's end, the actor has been very vocal about the show's toxic culture and the harassment she and her co-stars experienced. While Burton Morgan has not directly commented on a One Tree Hill reboot, she did say she'd love a "do-over."
"Teen girl sexuality was a cornerstone of #oth, so it's gross to me that there were no women in positions of power there," she tweeted in March 2021. "No one we could turn to to advocate for us. Men telling the stories of girl sexuality is a red flag. I want a do-over with a girl boss."
Sophia Bush (Brooke Davis)
Sophia Bush played Brooke Davis in all nine seasons of One Tree Hill. In June 2021, the Good Sam star said "never say never" to reprising her role. At the end of the day, Bush thought a reboot would come down to matching up One Tree Hill cast schedules.
"We've been talking about it forever and the fans really are just so incredible and they keep the love for the show pumping at you full speed," she told Entertainment Tonight. "We have been approached about reboots and things and it's always so hectic to try to figure out. I mean, there were, like, a million of us on our show. It's complicated."
Shantel VanSanten (Quinn James)
Shantel VanSanten did not have as long a career on One Tree Hill as some of her co-stars — she played Quinn James in seasons 6 through 9. However, her character quickly became a fan favorite. When asked about a reboot in 2018, VanSanten said she thought the One Tree Hill cast would love to do something a little different.
"If it were the right project, I think we would, of course, want to jump in and all work together again," she said, per Bustle. "Especially now that we've all grown up. Not in the same vein of One Tree Hill. Something else. We all want to evolve, right? It would be fun. We all would have so many ideas, it would be like a 14-hour movie. We'd each have to make our own series."
All episodes of One Tree Hill are now streaming on Hulu and HBO Max.
RELATED: Hilarie Burton Doesn't 'Need' an Apology 5 Years After Allegations Against 'One Tree Hill' Creator