'One Tree Hill': 8 Romantic Moments Between Haley James and Nathan Scott That Make Our Hearts Melt
Nathan Scott and Haley James, known by their fanbase as Naley, became one of the most beloved couples on 'One Tree Hill.' Here are their sweetest moments.
"Always and forever." For many One Tree Hill fans, that phrase is a reminder of their favorite CW teen drama couple: Nathan Scott and Haley James (Scott). Few might have expected that Naley's high school marriage would last forever, but the two lovebirds proved countless times that they were in their romance for the long haul. Here are some of the best Nathan and Haley moments from One Tree Hill that will never fail to melt our hearts.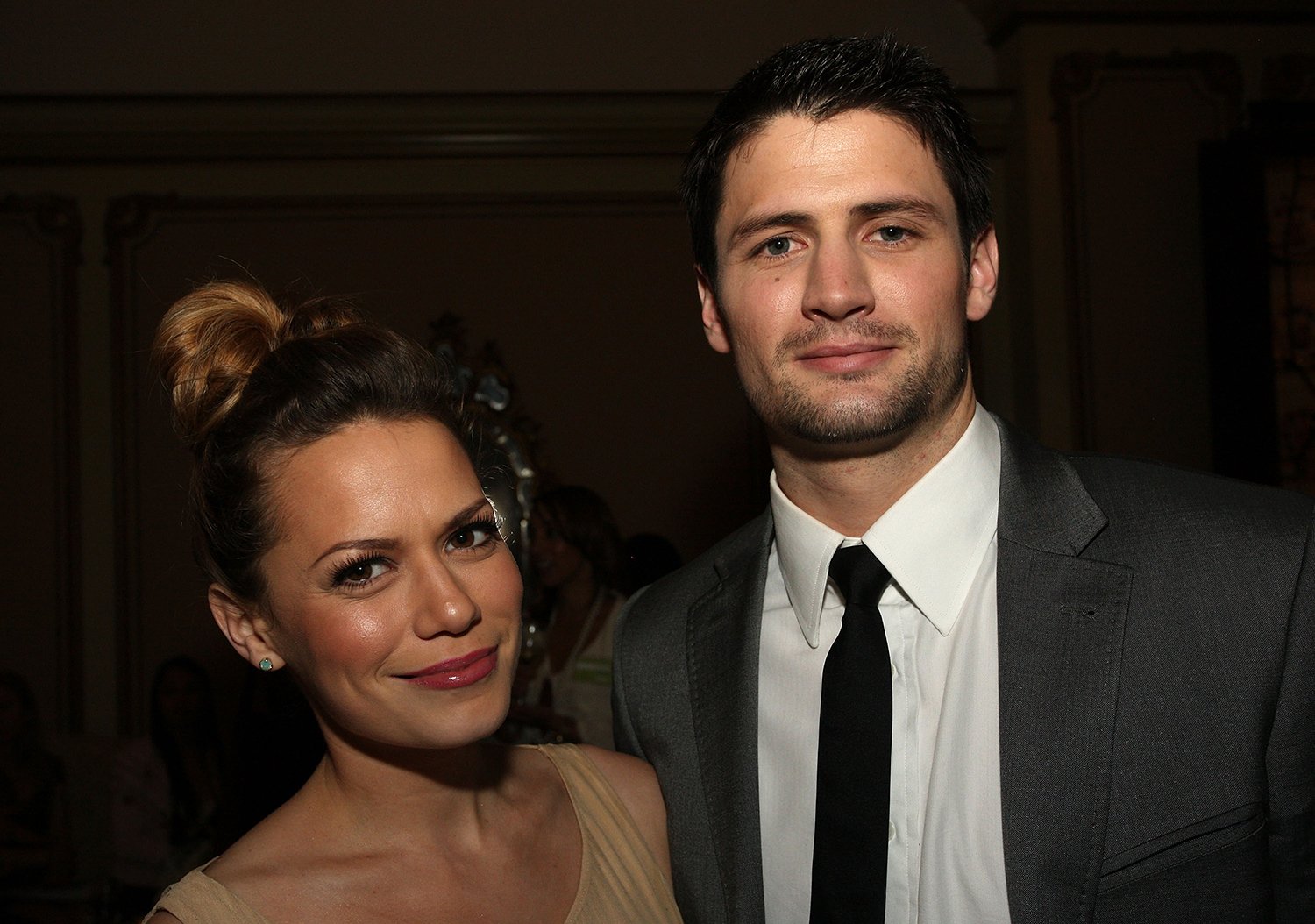 Nathan Scott and Haley James' first kiss
The first iconic moment between Nathan (James Lafferty) and Haley (Bethany Joy Lenz) came in One Tree Hill Season 1 Episode 8. After their first date went wrong, Nathan showed up at Haley's doorstep to tell her he wanted to change. He wanted to "be somebody who's good enough to be seen" with her. Then, he surprised Haley with a kiss, and she jumped into his arms.
One Tree Hill fans will probably never hear "Dare You to Move" without thinking of this scene.
Nathan and Haley's beach wedding
Fans found out about Nathan and Haley's marriage after they had already tied the knot. However, One Tree Hill did offer a flashback scene to their gorgeous beach wedding in the season 2 premiere. With only Haley's parents present, Naley exchanged vows in an intimate ceremony, starting their long journey as husband and wife.
When Nathan saved Haley's tour articles even though he was angry
Nathan was devastated when Haley left for her tour with Chris Keller (Tyler Hilton). However, he never stopped loving her, and vice versa. The two were separated for a while after Haley's return to Tree Hill as Nathan healed. Then, in season 3 episode 13, Nathan ran out to his car in a rainstorm to show Haley that he kept newspaper clippings about her tour while she was away.
"I was hurt, Haley, but I was still proud of you. Every day," he said.
Nathan's second proposal to Haley
One wedding wasn't enough for this couple to prove their love. In One Tree Hill Season 3 Episode 18, Nathan and Haley shared a romantic moment during their cabin trip where Nathan asked Haley to marry him again. With the help of Lucas (Chad Michael Murray) and Brooke (Sophia Bush), Nathan stole Haley's wedding ring twice to give it back to her for another proposal.
When Haley told Nathan they were having a son
Nathan didn't play well in the first half of the State Championship game, but all he needed to do better was to hear some great news from his wife. In season 4 episode 9, a pregnant Haley went to the doctor for stomach pain, and she learned the sex of their baby. She later approached Nathan at the game to tell him they were having a boy.
Nathan: If I don't go to Duke, if I don't play college basketball … I mean, if today is the best it ever gets for me, will that be enough?

Haley: Of course. Nathan, as long as you're a good husband and a good father … to your son. It's a boy, Nathan. You're gonna have a son.
Nathan's vow to grow old with Haley
When Nathan said "always and forever," he meant it. While celebrating their 7th anniversary in season 6 episode 17, Nathan suggested to Haley that she go back on tour. She feared they would separate again, but Nathan assured her that he wanted to be with her forever.
"There's only a couple things I'm certain about in life," he said. "And one of them is that no matter what happens, you're gonna be the one wheeling me around when I'm 80."
Haley's reaction to Nathan making it to the NBA
Haley watched Nathan work toward his NBA dreams for years. When he finally made it in the season 6 finale, Haley couldn't contain her emotion. She tearfully asked, "You're in the NBA?" and then jumped into his arms. Nathan thanked her for always believing in him, and she thanked him for making it all worth it.
When Nathan gave Haley a diamond bracelet and one final kiss in the rain
The One Tree Hill series finale gave Nathan and Haley fans one last moment to cherish. He gave her a diamond bracelet replica of the Cracker Jack bracelet he gave her when they first met, which became a symbol of their relationship. Then, after a romantic mac 'n' cheese dinner, Naley ran out into the rain for one more iconic kiss.
All episodes of One Tree Hill are now streaming on Hulu.