'One Tree Hill': Sophia Bush, Bethany Joy Lenz, and Hilarie Burton Morgan Talk Inequality on the Teen Drama — 'We Were Accessories for the Boys'
'One Tree Hill' stars Sophia Bush, Bethany Joy Lenz, and Hilarie Burton Morgan opened up about the show's inequality between male and female characters.
Back in its early-mid-2000s heyday, One Tree Hill was one of the most popular teen dramas, standing alongside fellow hits like Gossip Girl and Beverly Hills, 90210. The CW series has since become a timeless classic, with many fans still rewatching over and over today. Even stars Sophia Bush, Bethany Joy Lenz, and Hilarie Burton Morgan are looking back on One Tree Hill, dissecting the show's high points — and some of its toxic traits. In a recent interview, the actors opened up about the inequality on and off the camera.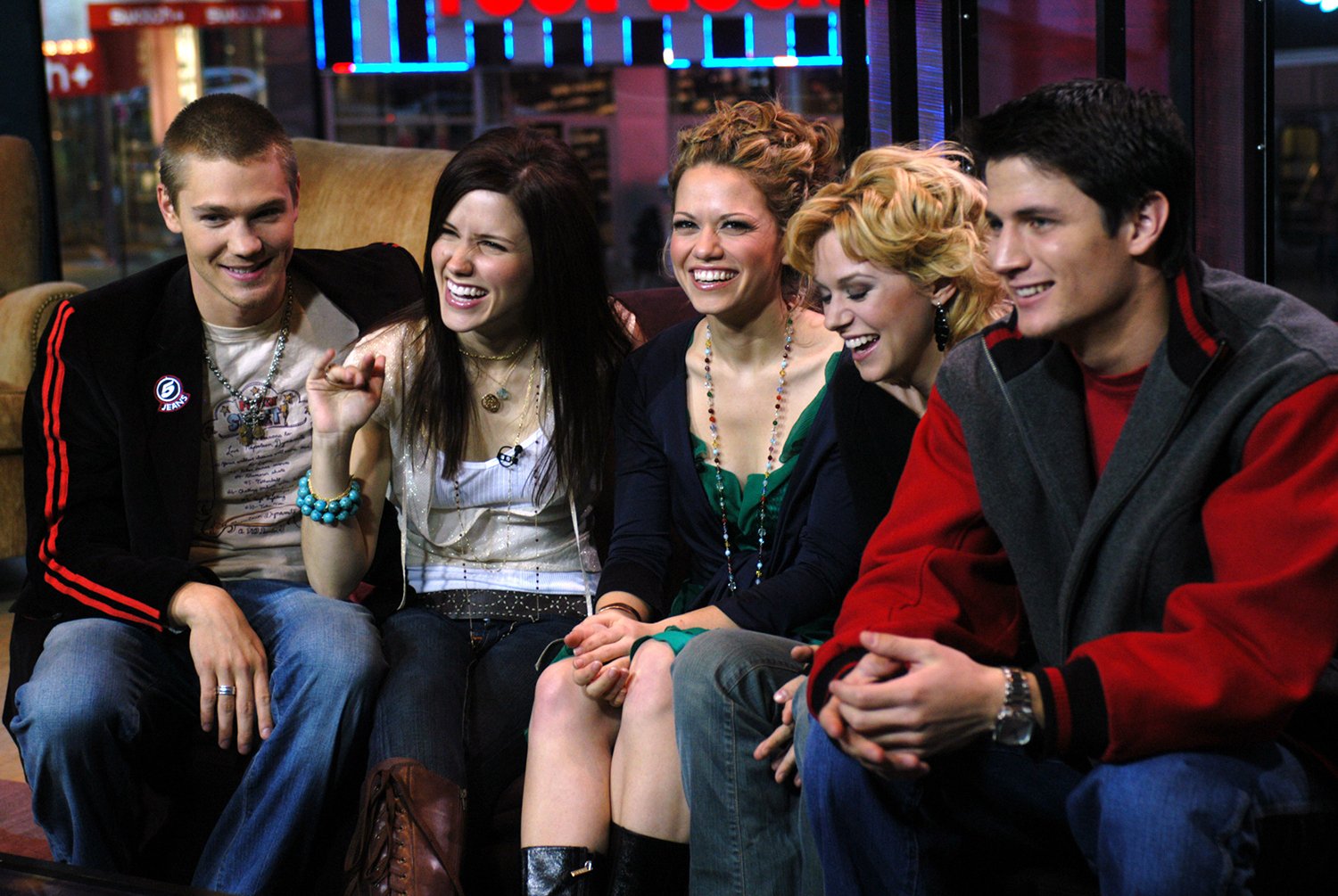 Sophia Bush admitted she, Bethany Joy Lenz, and Hilarie Burton Morgan felt like 'accessories' on 'One Tree Hill'
As One Tree Hill fans may recall, parents were a rare sight in Tree Hill, North Carolina. Most were absent or neglectful, while others died when their children were young. As Bush pointed out in a recent interview with The New York Times, the few parents that fans did see belonged to the boys.
"It isn't lost on us that the boys had fully formed characters with parents and that literally none of the girls on our show had parents," she explained.
Bush's character, Brooke Davis, often felt neglected by her absentee parents, who seemed to hardly acknowledge her existence. Meanwhile, Peyton Sawyer's (Burton Morgan) mother died when she was a child; her father spent most of his time working at sea. Finally, Haley James' (Lenz) mom and dad only came into play a handful of times. They moved away when Haley married Nathan Scott (James Lafferty) as teens.
Although Brooke, Peyton, and Haley were some of the show's more popular characters, they didn't receive much development until their adult years. In Brooke and Peyton's case, they spent many of their high school days fighting over a boy.
"We were kind of treated like the early 2000s character versions of small dogs and purses," Bush continued. "We were accessories for the boys."
'One Tree Hill' cast members have opened up about the show's toxic environment
One Tree Hill aired between 2003 and 2012. However, it wasn't until 2017 when many of the show's behind-the-scenes issues came to light. Bush, Lenz, and Burton Morgan were just three of 18 cast and crew members who penned a letter to accuse One Tree Hill creator Mark Schwahn of sexual harassment.
The letter also alleged that Schwahn created an overall toxic work environment where many people felt they couldn't speak up. And just as Bush's, Lenz's, and Burton Morgan's characters were often pitted against each other, so were the actors.
"I felt bullied," Lenz told the NYT. "I felt like I couldn't trust anybody because the power dynamic on the show was constantly telling me and, from what I understand from Hilarie and Sophia telling them as well, 'Nobody likes you, nobody trusts you.'"
Sophia Bush, Bethany Joy Lenz, and Hilarie Burton Morgan are 'reclaiming' the show with their 'Drama Queens' podcast
Although the three stars felt they couldn't bond much during their One Tree Hill days, they have since grown very close. Bush, Lenz, and Burton Morgan even decided to "reclaim" the series via a rewatch podcast called Drama Queens. Each week, they discuss an episode of One Tree Hill and share behind-the-scenes secrets. Plus, they can give themselves the friendship they always wanted on set.
"I now get to have Take 2 on these female friendships and learn to trust and learn to let my guard down and be vulnerable, and that's only good for my daughter because I'm learning things that I can pass onto her," Lenz said.
One Tree Hill is now streaming on Hulu. The Drama Queens podcast is available via Spotify, iHeartRadio, and Apple Podcasts.