'One Tree Hill': Sophia Bush Improvised 1 of Her Emotional Speeches as Brooke Davis
Sophia Bush recently opened up about an emotional monologue she improvised as Brooke Davis on 'One Tree Hill' and how important the speech was to her.
Brooke Davis always knew how to bring audiences to tears on One Tree Hill. Throughout the CW teen drama's nine seasons, the character delivered several emotional monologues about love, self-confidence, her career, friendships, and more. Along the way, many fans fell in love with Brooke's wisdom. And this fun fact should make fans love her even more: Sophia Bush, the actor behind Brooke, improvised one of those speeches on One Tree Hill. Here's what Bush recently had to say about the scene.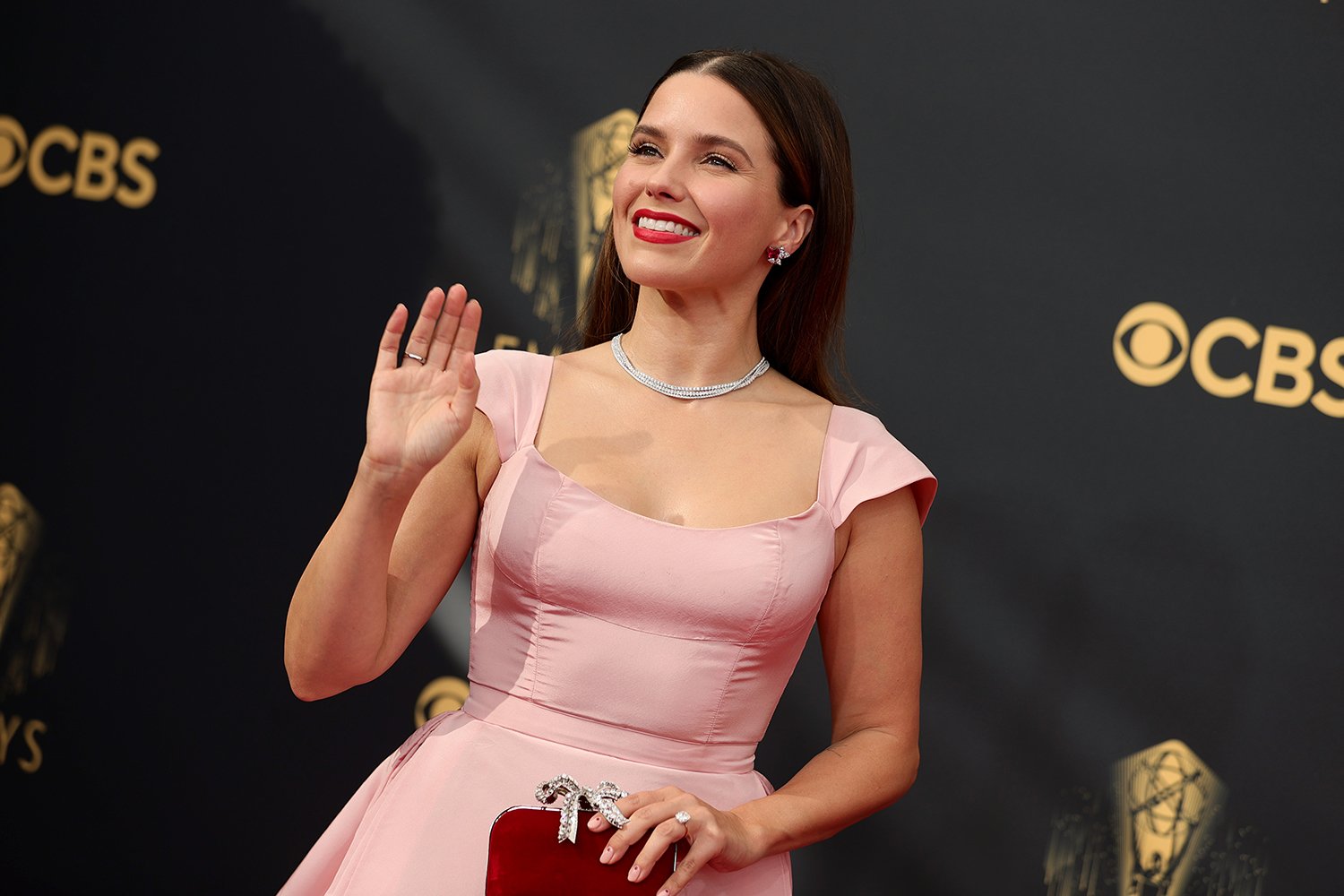 Sophia Bush starred as Brooke Davis in all 9 seasons of 'One Tree Hill'
Bush has taken her acting career in many different directions, but one role she'll always be known for is Brooke Davis. The actor first appeared in One Tree Hill Season 1 Episode 2 in 2005 and continued with the role until the show ended in 2012.
Brooke went through major character growth over the years. She started out as a teen girl with a mean streak and more focus on partying than her studies. However, as the seasons progressed, Brooke showed her softer side and started trying to make a difference in Tree Hill, North Carolina.
After the time jump from high school to post-college in season 5, she made huge strides in her fashion career and proved that she could do anything she put her mind to. Brooke became a shoulder to lean on for her friends in Tree Hill. By the end of the series, she had started a family of her own to raise in the town she loved so dearly.
Sophia Bush improvised her hallway speech in the 'One Tree Hill' finale
In One Tree Hill's series finale, season 9 episode 13, Brooke joined her husband, Julian Baker (Austin Nichols), at a television set recreation of Tree Hill High School. She looked back fondly at her own memories of the school.
"What makes any high school special?" she asked. "This is where it all happened for the first time. The heartache and the happiness — all of it. Being in this hallway … feels like it was yesterday. I wake up sometimes, and I miss it. But this is good. It's all still right here."
According to Bush, that speech was unscripted. She explained to BuzzFeed that she carried a lot of emotion with her that day and got sentimental on camera.
"Brooke Davis really was forged in fire. I was proud of being able to speak things through her that I knew the audience was going to feel when they watched the show," she said. "I just started talking about what the show meant to me and what I knew it meant to the fans, and that's what made the episode. There are so many Brooke Davis moments where I'm proud of the way that she grew and where I was proud of her for standing up for other people."
Sophia Bush said she 'sobbed' through the entire episode
Continuing to talk about the finale, Bush explained that filming the episode wasn't easy for her. She revealed that she couldn't stop herself from crying during most of the scenes, especially the final moments in the gym. During that scene, Bush tried to pull herself together so hard that she ended up making an unusual face.
"So, we're filming the scene where we're all clapping for Jamie Scott. The cameras are pushing in, and I'm supposed to be beaming at my godson," she explained. "Anyway, I was trying so hard not to cry, and there's a shot where one of my eyes is getting smaller than the other because I was straining so hard not to burst into tears that my face started twitching. I remember watching the moment back and being like, 'Well, that's a look.'"
Fans can watch Bush's emotional moments in One Tree Hill on Hulu, where all episodes are now streaming.