'One Tree Hill' Star Bethany Joy Lenz's Rosey Sour Cocktail Calls For Egg Whites and Rose Petals: 'It's So Pretty'
Bethany Joy Lenz has many talents under her belt; acting, singing, and directing are just a few. Apparently, the One Tree Hill star has also taken up at-home bartending. In an episode of the Drama Queens podcast, where Lenz talks One Tree Hill with co-stars Sophia Bush and Hilarie Burton Morgan, she revealed that she'd taken an interest in mixology.
Lenz already gave Bush and Morgan a taste of her bartending skills, and now she's sharing them with fans. Check out her Rosey Sour cocktail recipe below.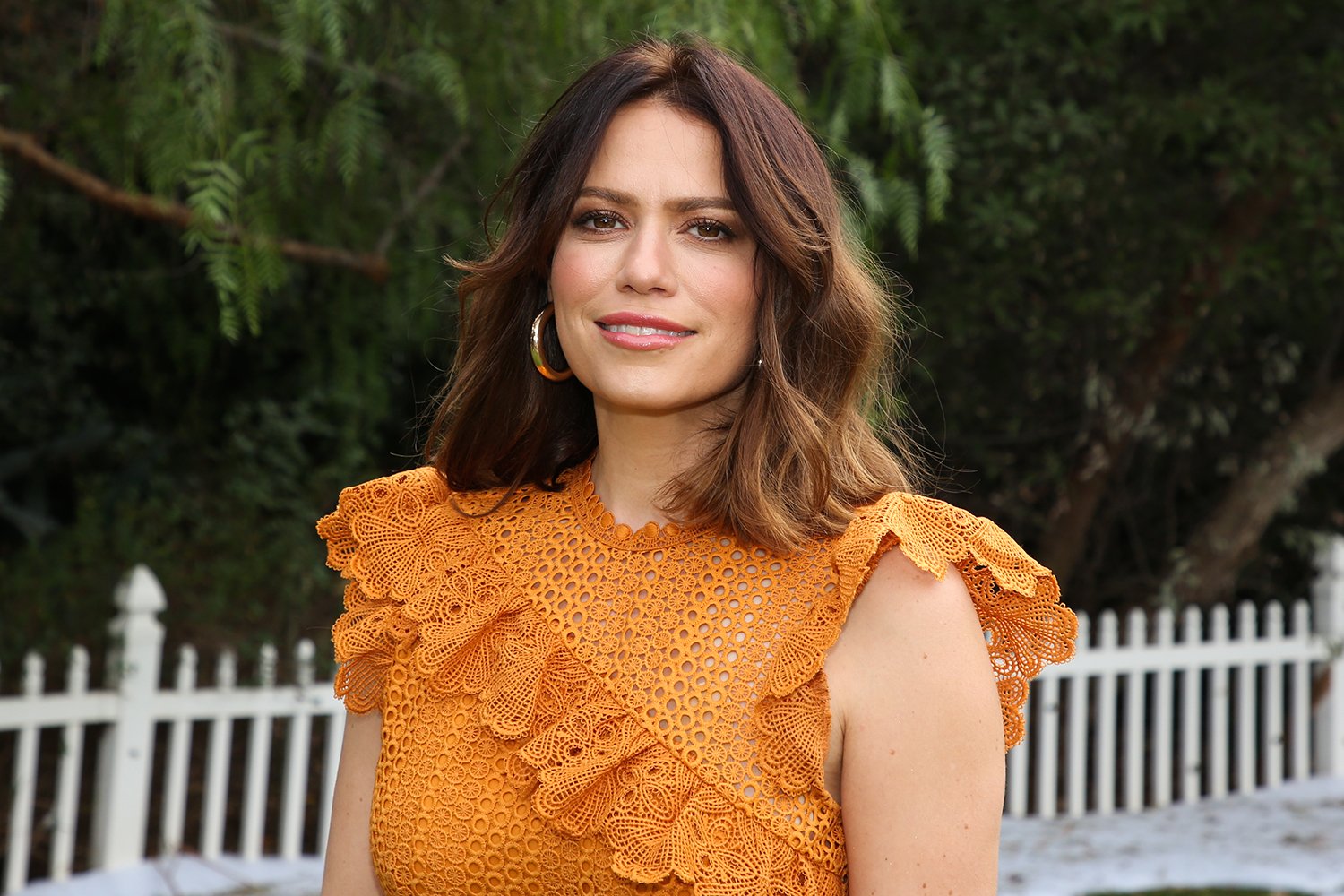 Bethany Joy Lenz picked up cocktail recipes during the coronavirus (COVID-19) pandemic
During Drama Queens Season 1 Episode 2, Lenz revealed that she started practicing mixology during the coronavirus lockdown and has since grown to love it.
"To me, it's kind of the closest I know how to get to potion-making," the "Halo" singer said. "There's all these pretty bottles, and you can pour stuff out and mix things, and they taste good, and they make you feel certain ways. It's very exciting. So, yeah, it's become a bit of a hobby."
In an interview with Chilled, Lenz explained that she's not a certified bartender, but she did consider becoming one when she was 19 years old. However, at the time, it "did not seem practical."
"I wish someone had talked me into it!" Lenz added.
Lenz has let her creativity shine through when it comes to making cocktails. Since picking up mixology, the singer has invented many of her own recipes, including what she calls the "French Girl" and the "Iconic."
Bethany Joy Lenz's Rosey Sour cocktail is a 'pretty' whiskey drink
Another one of Lenz's cocktail creations is called the "Rosey Sour," as she revealed in a "Cocktail Hour" video for Drama Queens. The recipe called for just five ingredients: ice, whiskey, rose liqueur, lemon, and teapot bitters. For garnish, the actor even added some rose petals.
In the video, Lenz used Jane Walker whiskey and explained that the Rosey Sour is another take on a traditional Whiskey Sour. She poured two ounces of whiskey over ice in a glass, followed by half an ounce of Combier rose liqueur. Lenz emphasized that the liqueur is sweet, so she typically prefers to use less, but anyone can adjust the amount to fit their tastes.
Next, Lenz added a few drops of Dr. Adam Shob's teapot bitters.
"Just shake it in, baby," she said of the ingredient.
She squeezed some lemon in before stirring. Finally, she added rose petals on top.
Lenz also explained another way to make the drink, using an additional ingredient: egg whites. She added the whiskey to a shaker this time, followed by "one egg, whites only."
"Make sure you separate them," Lenz warned.
The singer then did a dry shake before adding ice, the rose liqueur, and lemon. Finally, she shook again and strained the ice, pouring the foamy liquid into a glass.
"It's so pretty when it's done," Lenz said.
There's also a non-alcoholic version of the Rosey Sour
In a post on her own Instagram feed, Lenz also revealed an alcohol-free version of the beverage. She suggested using a whiskey substitute, such as Kentucky Spiritless, and a non-alcoholic rose syrup. Lenz also recommended "alcohol-free bitters," either store-bought or homemade. She even included a bitters recipe.
"You can make your own concoction in a small pot with black tea, hazelnut, vanilla, ginger & citrus peel boiled down until very strong. Add .5 tsp to the drink mix," she said.
Many One Tree Hill fans will no doubt sip on a Rosey Sour during the next Drama Queens episode!