'One Tree Hill': Was Lucas Playing Peyton and Brooke? Sophia Bush and Hilarie Burton Think So
In one of the most dramatic storylines of the show One Tree Hill, two high-school best friends Peyton, played by Hilarie Burton, and Brooke played by Sophia Bush, turn into enemies because of Lucas Scott, played by Chad Michael Murray. The Brooke-Peyton-Lucas love triangle rears its ugly head, not once, not twice but almost thrice in the nine seasons of the show. 
In the latest episode of Drama Queens, the One Tree Hill podcast by Hilarie Burton, Sophia Bush, and Bethany Joy Lenz, the actors look at Lucas' role in the unfortunate triangle.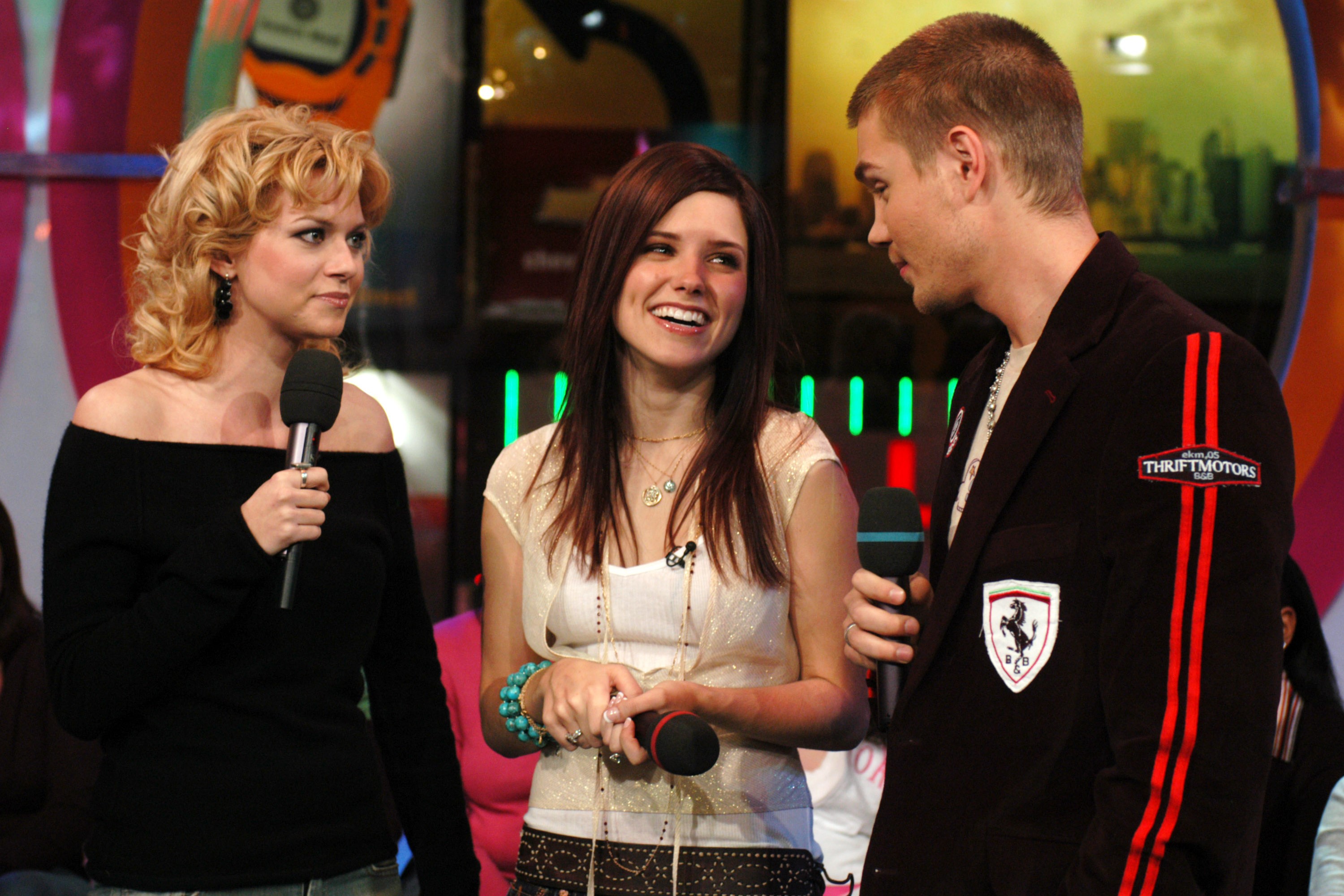 When did we see the love triangle emerge?
It is pretty clear from the beginning of the show that Lucas has been in love with Peyton, who at the time is dating Lucas' step-brother and enemy Nathan. Slowly Peyton, even though she is careful about revealing her true feelings, starts opening up to Lucas. In the meanwhile, Lucas starts dating Peyton's best friend Brooke. 
In the first season, there are many moments when Lucas has the chance to be with Peyton and Brooke. When Peyton initially turns down Lucas' advances, and Brooke flirts with him, Lucas ends up trying to be there for both of them, all the while knowing that he can only be with one. 
In an effort to save friendships, Lucas and Peyton hide their feelings and as the situation implodes, it ends up costing them all of their relationships. Only Peyton and Brooke's friendship survives. The next time that we see both the girls develop feelings for Lucas is in season three. This time though, the result is brutal as Peyton and Brooke's friendship suffers catastrophic damage. 
The next time Lucas gives in to his drunken instincts after Peyton rejects his marriage proposal. But Brooke, having learned from her previous two mistakes, pushes Lucas away when he tries to kiss her. 
Through seasons one to three, the love triangle is at its most dramatic in the series. A perception that the initial viewing of the show had was that two best friends were in love with the same guy and that they threw their friendship away for him. But what the actors discussed in the podcast shed light on the fact that Lucas shared equal blame for it if not more for not drawing clear lines with either of them.
Lucas' transition in season 1
The actors discussed the ninth episode in season one when Brooke and Lucas go on their first date and a drunk Lucas gets a tattoo matching Brooke's. Lenz said that she found Lucas' character confusing in this episode. "We were getting a new side of bad Lucas," Lenz said.
Noting the same, Bush alluded to the previous episode when Lucas opens up to Brooke while the two are keeping a watch on Peyton after she is almost assaulted by a college student. 
"What a sort of revelation it was to be watching now and realize that he is fully playing these two girls, these best friends," Bush said. 
Burton added that this was also a decision on the part of the writers and producers to portray Lucas being overtly invested in both Peyton and Brooke as an acceptable idea.  
"It's so weird coz they were writing him to be the broody book guy, but then they were also like, 'and be a young guy starring on a TV show,'" Bush said.
Talking about the scene between Brooke and Lucas, when in a bar for their date, Lucas leans on a wall, standing close to Brooke, and flirts with her. Lenz pointed out that even though as a high-school boy it was fine for Lucas to experiment with who he wanted to be, it still felt uncharacteristic of Lucas to do that. 
A possible justification for Lucas' transition
While the actors agreed that Lucas' behavior was far from ideal, Burton did point out that this was a moment for Lucas where, after Peyton refuses to reciprocate his feelings, he begins emulating Nathan and tries his reckless ways to see if he gets what he wants. 
Even with this transition, the actors thought that Lucas' character and his choice to move on in a different direction in season one was missing a moment that captured it. Especially as his decision eventually became the basis of the Peyton-Lucas-Brooke love triangle, the actors felt, it should have been given a stronger portrayal in the show.