Exclusive: 'One Week to Sell' Star Taylor Spellman Reveals Her Go-To Paint Colors for Home Staging
Millions of fans watch HGTV hoping to get ideas they can copy in their own homes. From finding inspiration for layout to picking out decor items, the network is a true inspiration. And now the home renovation shows on discovery+ are following a similar track.
One Week to Sell with host Taylor Spellman puts a unique spin on the traditional renovation reality show. The veteran home stager, who fans may recognize from appearances on Bravo's Yours, Mine or Ours and Million Dollar Listing, is making a real splash with her new show.
And now she's revealing one major industry secret. Spellman spoke with Showbiz Cheat Sheet and explained exactly what paint brand and hues to choose for your next home project.
'One Week to Sell' helps homeowners get offers fast
Most of the country is experiencing a seller's market right now, meaning there are more prospective home buyers than there is inventory. But despite this trend, there are some outdated properties that just don't get offers. That's where Spellman steps in to help.
With a small budget and an ambitious timeline, the New York-based home stager tackles the most important projects that she believes will turn a house from a stagnant listing to a multiple offer situation. One Week to Sell documents this process and offers viewers practical tips they can use in their own houses, whether they plan to sell or not.
Taylor Spellman's favorite paint colors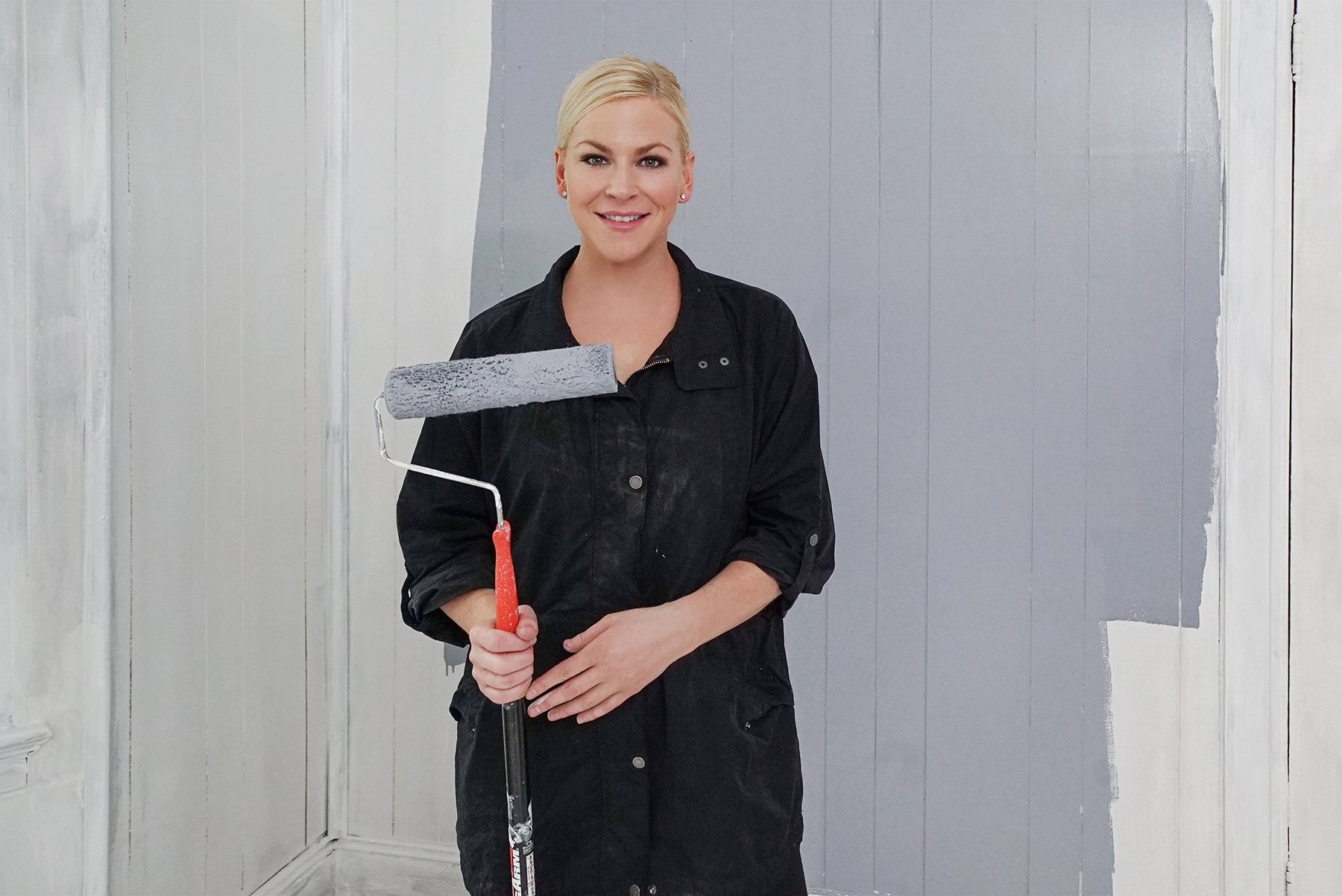 Spellman stressed the importance of paint while speaking with Showbiz Cheat Sheet.
"The first rule of thumb, according to me, is a fresh coat of paint," the One Week to Sell host explained. "That's key. If you bring in a beautiful fresh coat of light, light gray or light, light tan, you're already in a different ballpark."
But what colors, precisely, does she use the most? The pro designer narrowed down her favorites. "My favorite white color is Benjamin Moore Decorator's White," Spellman said. "That's good for wall, ceiling, trim, whatever."
She continued, "For a beautiful tan, it's Benjamin Moore White Sand. It's a go-to that doesn't look too yellow, it doesn't look too tan, it doesn't have an orange hue to it. It's just perfection."
The host also recommends the popular Benjamin Moore designer mainstay Revere Pewter, which she personally used in her own home. And finally, for the quintessential gray, she says to go for Benjamin Moore Covington Gray.
"It's just the most beautiful, classic gray," she said. 
The cheap decorating tip Taylor Spellman uses on 'One Week to Sell'
When it comes to staging a house to sell, Spellman insists paint is one of the fastest, easiest ways to make an impact. But it's not the only trick she has up her sleeve.
One surprising yet genius addition the One Week to Sell host makes to her projects is custom art. "I think people get overwhelmed by art," Spellman told Showbiz Cheat Sheet. "They don't know how to get it, where to get it. For me, I started making my own art pieces." 
She explained how these "quick and inexpensive" custom pieces can be as simple as putting paint to canvas. And they make the perfect alternative to displaying personal family photos. "On the show, we give tons of ideas on how to do it yourself in a way that looks super chic and is really cost effective."
Stream episodes of One Week to Sell on the discovery+ app to get even more ideas for home decorating, painting, and getting any house to sell. New episodes premiere on Wednesdays.