Only 1 Kardashian-Jenner Sister Has Admitted to Having Plastic Surgery
For years many fans have speculated about if and what surgeries the Kardashian-Jenner sisters have had. The ladies have changed up their looks and appearances but how much of that change is permanent?
To date, only one Kar-Jenner sibling has admitted to having plastic surgery. Read on to find out which sister that is, what's she's had done, and what the rest of the family claims they haven't altered.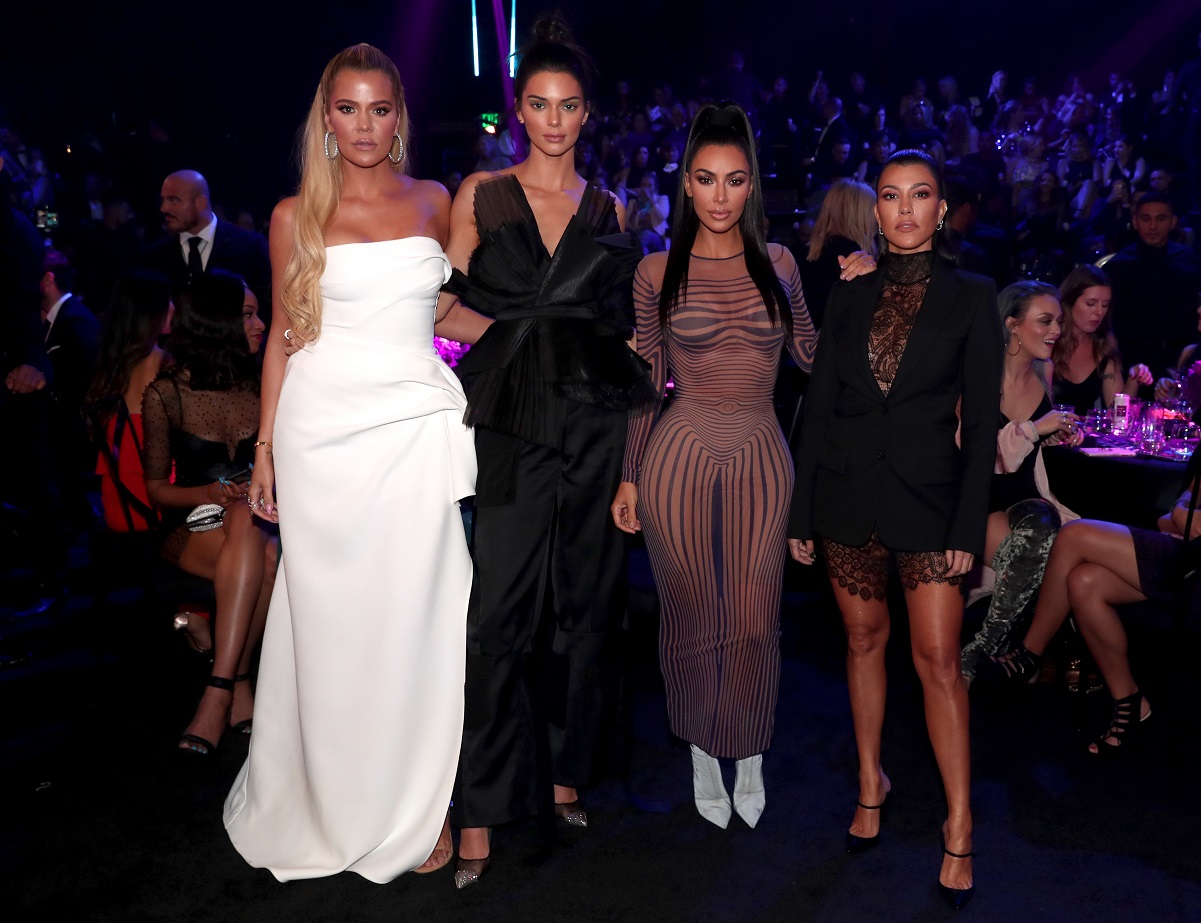 Kim, Kylie, and Khloé don't consider this surgery
Out of all the sisters Kim Kardashian West is accused of having the most plastic surgery. Some believe the KKW beauty founder went under the knife multiple times and had everything from extensive work on her face to breast and butt implants. Kim denied the rumors as well as reports that she got liposuction to get rid of the weight she gained with her first child.
"I am very frustrated…seeing reports that I got surgery to lose my baby weight! This is FALSE," the reality star tweeted. "I worked so hard to train myself to eat right & healthy, I worked out so hard & this was such a challenge for me but I did it!!! I'm so proud of my accomplishment & NO ONE will take this away from me with fake reports!"
Kim has confessed only to getting botox but said she doesn't consider that surgery. Khloé Kardashian and Kylie Jenner have taken that same stance when it comes to fillers and insisted that they haven't had anything else done.
"People think I fully went under the knife and completely reconstructed my face," Kylie said in an interview with Paper Magazine. "They don't understand what good hair and makeup and, like, fillers can really do…I mean…It's fillers. I'm not denying that."
What Kourtney Kardashian has admitted to getting done
Kourtney Kardashian has admitted to having plastic surgery.
Long before fans were Keeping Up With the Kardashians, Kourt had a breast augmentation. The Poosh founder has stated that she had the procedure done in college but she actually regrets it now.
"I had my boobs done but if I could go back, I wouldn't have done it. I was so cute before," she revealed to Showbiz Sky (via People).
Kourtney stated that she has considered removing her implants.
Kendall Jenner and her sisters swear they never had this procedure
Like Kim, Khloé, and Kylie, Kendall Jenner has also denied altering her face via surgery.
Kendall previously posted on her website that she recalled seeing "headlines like, 'OMG Kendall got her lips done and got full facial reconstruction–look at her cheekbones, look at her nose!' I was like, this is CRAZY. I didn't even address it at the time. Because if I address it, people are going to be like 'Oh, so she's defending herself–she must be guilty.'"
People noted that Kendall did eventually address the surgery rumors saying, "As a model, why would I have my face reconstructed? It doesn't even make sense."
All of the siblings, including Kourtney, have claimed time and time again that they never had a nose job.