Only Chadwick Boseman Had the 'Dignity' and 'Grace' to Portray King T'Challa Recalls 'Black Panther' Casting Director
As the world continues to mourn the passing of Chadwick Boseman, the tributes to the late actor continue to pour in. Boseman achieved global fame when he starred as T'Challa in Marvel's Black Panther. And, the casting director says she knew immediately that Boseman was perfect for the iconic role.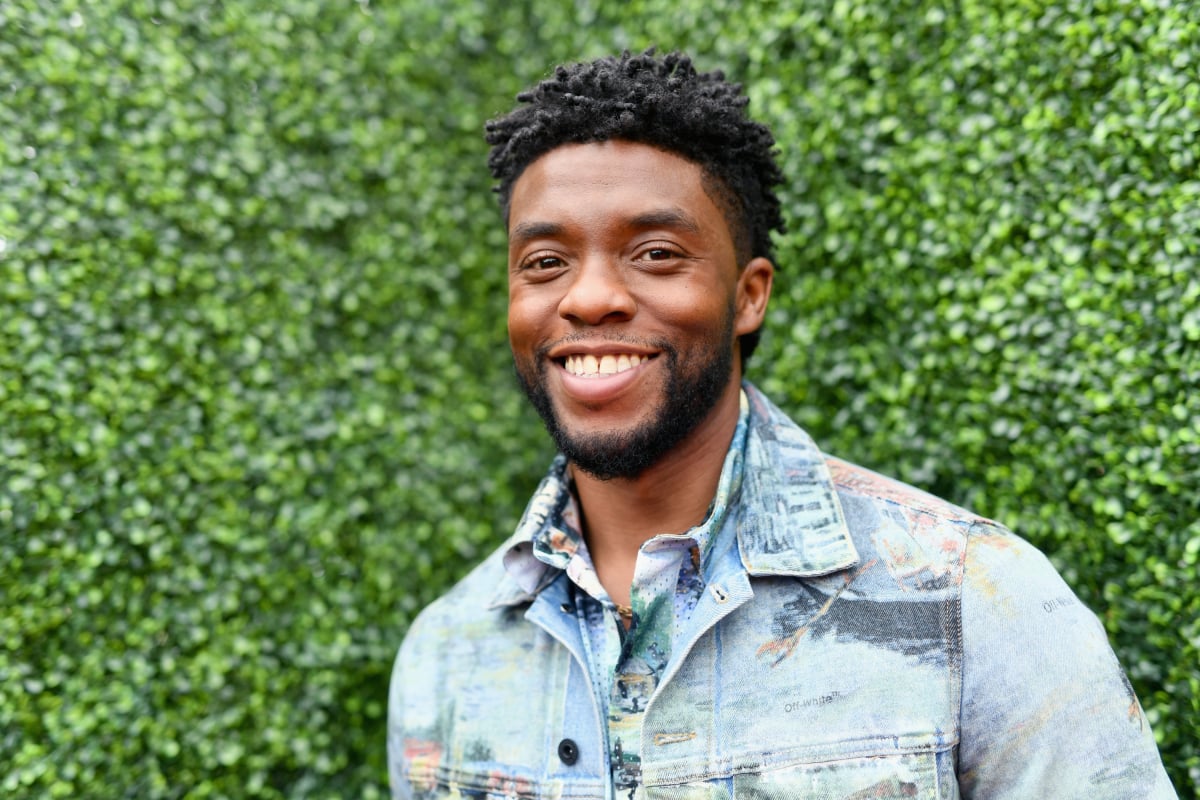 Denzel Washington remembers Chadwick Boseman as a 'gentle soul'
As CNN notes, Boseman was once referred to as "the next Denzel Washington" thanks to his iconic performances in just a few short years. In the wake of Boseman's death, Washington's rep released a statement remembering him as a "gentle soul."
"He was a gentle soul and a brilliant artist, who will stay with us for eternity through his iconic performances over his short yet illustrious career," Washington said in his statement. "God bless Chadwick Boseman."
ABC aired the special Chadwick Boseman: A Tribute for A King just two days after the actor's death, along with a commercial-free airing of Black Panther. During the special, Phylicia Rashad shared her story of mentoring Boseman when he was a student at Howard University.
She said that a group of students – including Boseman – had been accepted into the British American Drama Academy's Midsummer program. But they couldn't attend because they couldn't afford it. Rashad says she made a phone call to a friend of hers to get the money. That friend was Denzel Washington.
"There is no Black Panther without Denzel Washington," Boseman said during a speech in 2019.
'Black Panther' director Ryan Coogler pens emotional tribute to his 'inherited' T'Challa
Black Panther director Ryan Coogler "inherited" Boseman as T'Challa when he signed on to direct the film. In an emotional tribute posted on Marvel.com, Coogler says that Boseman was Marvel and the Russo Brothers' casting choice.
He knew the moment he saw Boseman in Captain America: Civil War that he wanted to make the movie. When Coogler finally met Boseman in 2016, he realized just how special the actor was.
RELATED: Chadwick Boseman On What Making 'Black Panther' Meant to Him
Related post url: 
"I noticed then that Chad was an anomaly. He was calm. Assured. Constantly studying. But also kind, comforting, had the warmest laugh in the world, and eyes that have seen much beyond his years, but could still sparkle like a child seeing something for the first time," wrote Coogler.
He also noted that Boseman received his colon cancer diagnosis in 2016, which means that the actor was battling cancer the entire time he knew him. Coogler says that because Boseman was a leader and a man of faith, dignity, and pride, he shielded his collaborators from his suffering. He also managed to live a beautiful life and make great art everyday because that's who he was.
Marvel casting director recalls what made Chadwick Boseman the perfect T'Challa
According to We Got This Covered, Marvel announced Boseman as their Black Panther in October 2014. Eighteen months later, he made his debut in the Marvel Cinematic Universe in Captain America: Civil War.
Casting director Sarah Halley Finn paid tribute to Boseman after his death by revealing that he stood out among thousands during the casting process. She says she knew immediately that Boseman was the perfect T'Challa during his first audition.
"In different projects at Marvel, we've had very extensive searches where we'll see literally thousands of people for a role. But when it came to casting Black Panther, it was unanimous. We all were in absolute agreement immediately that he was the person to play this part," said Finn.
She added that her team at Marvel saw his body of work. They knew that he had the ability to "channel this kind of dignity, this grace, this elegance, this regalness with humility and humor and intelligence."
Chadwick Boseman died in his home with his family by his side on Friday, August 29. He was 43 years old. Rest in power, King.