'Only Murders in the Building' Season 2 Review: More Red Herrings and Plenty of Fun
Only Murders in the Building returns to Hulu with season 2 on June 28. The Hulu series' sophomore season pokes fun at itself in the best and most meta of ways. For that and many more reasons, Showbiz Cheat Sheet is giving Only Murders in the Building a 4.5-star review.

Season 2 of 'Only Murders in the Building' picks up where season 1 left off
Like any compelling murder mystery, the end of the first season had fans thinking all was fine and good for the podcasting trio. However, in the season's final moments, Charles (Steve Martin) and Oliver (Martin Short) find Mabel (Selena Gomez) covered in blood. She's kneeling over Bunny Folger's (Jayne Houdyshell) lifeless body, but claims it's not how it seems.
As the person who saw Bunny take her dying breath, Mabel becomes the prime suspect in season 2. That doesn't mean former TV cop Charles and passionate theater buff Oliver take a back seat in the sophomore season.
This time around, the show explores everyone's mysterious pasts with the Arconia building. As they discover secret passageways and clues in the form of an erotic painting and a potty-mouthed parrot, season 2's mystery pulls you in and leaves you wanting more with each episode. 
'Only Murders in the Building' Season 2 uses guest stars in the best ways 
The first season featured a star-studded cast, including The Office's Amy Ryan and Modern Family's Nathan Lane. Those beloved characters and more make their return in season 2, which packs even more star power than the first.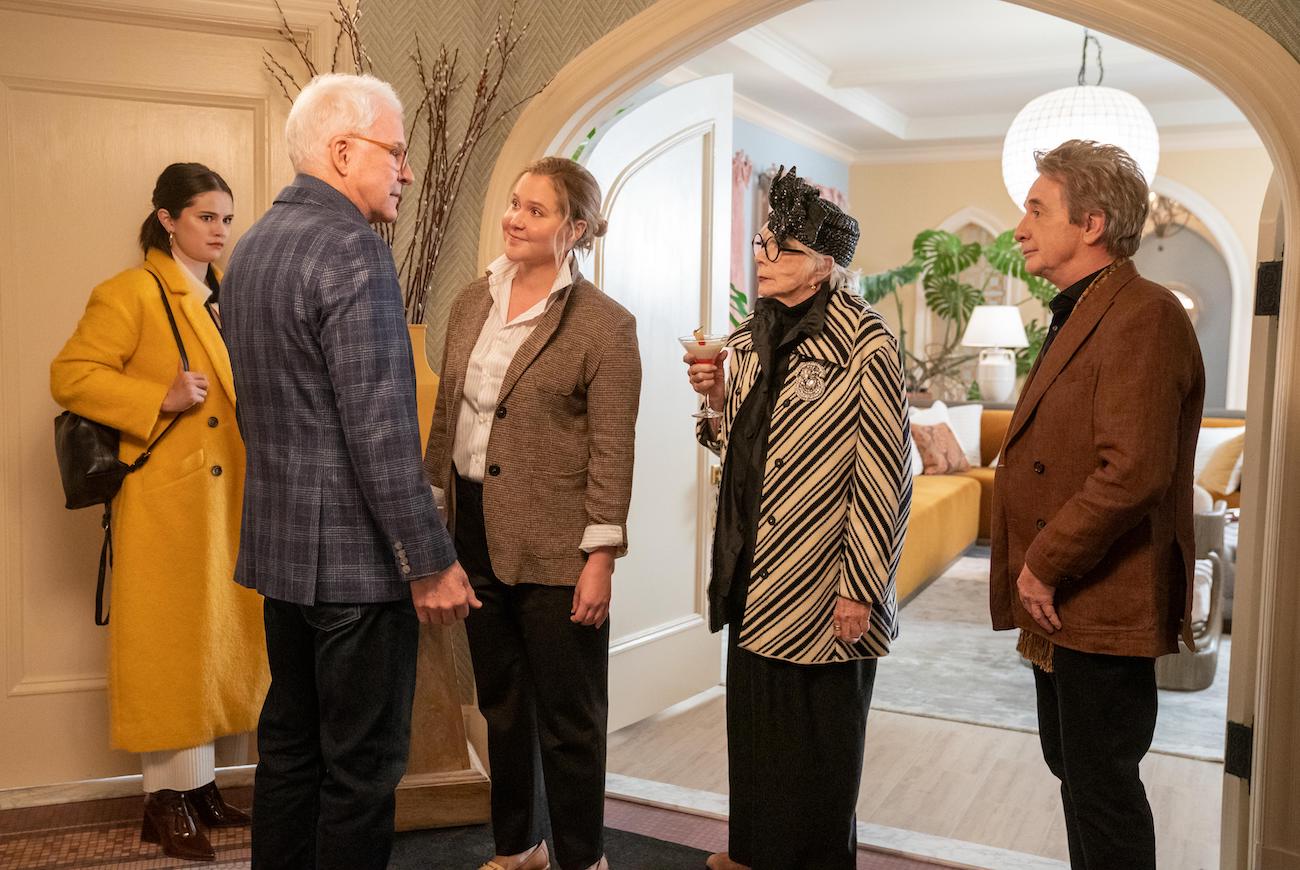 Several big names play some of the season's most important characters. Guest stars include Shirley MacLaine, Cara Delvigne, Mark Consuelos, and Dave's Christine Ko. Amy Schumer, who plays herself, also adds to the comedy of the series, which isn't above poking fun at itself or the quirky narrative. 
Sometimes a show can pack too many guest stars in with the hopes of drawing an audience. Only Murders has fans hooked — the guest stars are simply an added bonus.
Fatherhood is a significant theme in 'Only Murders in the Building' Season 2
Season 2 follows the same format as the first. In each episode, a new suspect is introduced and their name gets cleared or damning evidence leads you to think otherwise.
Outside of figuring out who Bunny's killer is, season 2 pulls back the layers on Charles' and Oliver's familial relationships. Charles reunites with his pseudo-stepdaughter Lucy (Zoe Colletti), and Oliver's mended relationship with his son Will (Ryan Broussard) gets tested. Mabel's relationship with her father also gets explored, giving viewers a chance to connect with these already compelling characters even more. 
Season 2 has more red herrings than a 'Scream' movie
Executive producer Dan Fogelman knows how to create a compelling series. After the success of the gripping family drama This Is Us, Fogelman has left his mark on Only Murders, with every episode ending in a suspenseful cliffhanger.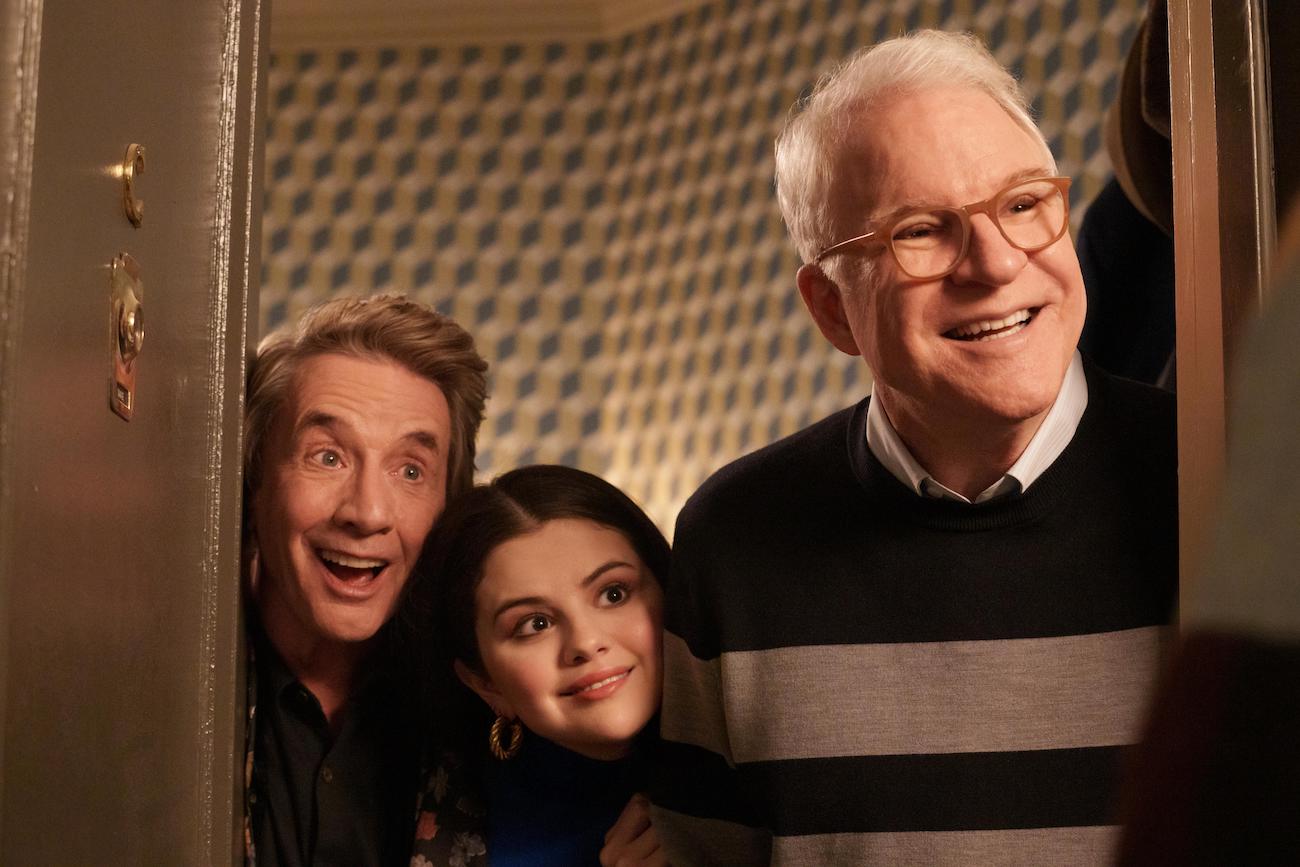 Like the first, season 2 of Only Murders in the Building relies on red herrings to keep you guessing. But this time, the series introduces even more suspects in a darker "whodunnit." Essentially, the show sticks to its winning format and delivers on its promise to the viewer: a hilarious mystery that's thrilling to watch.
The mystery genre often gets played out, but Only Murders in the Building doesn't feel tired or overdone. The series is light-hearted and full of whimsy while honoring the audience's time and intelligence.
Watch Only Murders in the Building on Hulu.
RELATED: 'Only Murders in the Building' Season 2 Release Schedule: Episode Dates and Times