Is 'Only Murders in the Building' Selena Gomez's First TV Show Since 'Wizards of Waverly Place'?
Selena Gomez returns to TV with her Hulu comedy series Only Murders in the Building. As an actor, she first rose to prominence on a sitcom. But she's taken a lot of different pathways in entertainment in the years since. Is her upcoming show Gomez's first starring small-screen gig since Wizards of Waverly Place?
Selena Gomez broke out in 'Wizards of Waverly Place'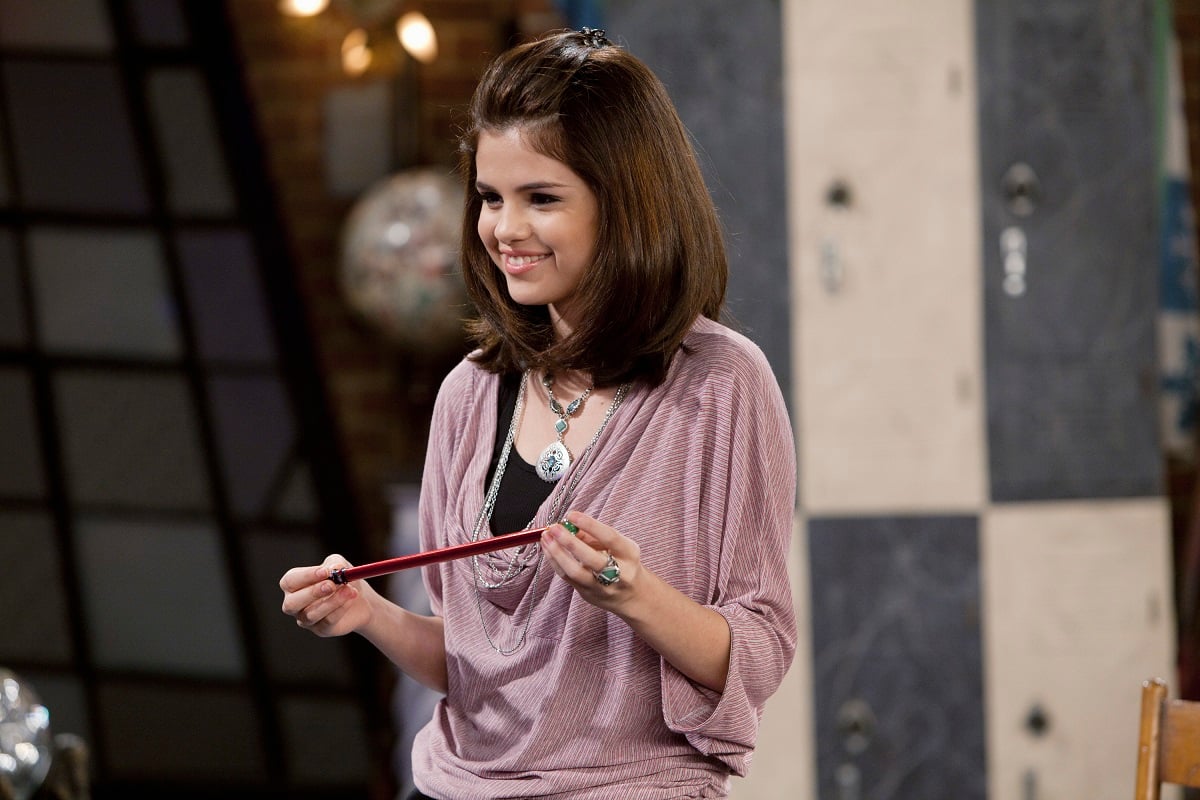 After several years of acting, Gomez scored her big break. She landed the role of Alex Russo, a teenage girl competing with her siblings to take control of the family's magic powers, in Wizards of Waverly Place. The Disney Channel sitcom ran for four seasons, along with two TV movies.
In 2020, Gomez told Allure her experience on the show was her "high school," saying she "was extremely blessed" to be cast. "I think the female characters on Disney Channel have a lot of strength," she added, commending the series. "And my comedic timing, my improv skills, everything I experienced made me a better actress."
She went on to appear in movies like 'Spring Breakers'
As Wizards of Waverly Place aired, Gomez sought out feature film roles. Her first starring role came with Another Cinderella Story, followed by the book adaptation Ramona and Beezus. She also starred in a dual role in the romantic comedy Monte Carlo.
Following Wizards, Gomez continued to pursue a movie career while breaking away from her Disney Channel image. She did so with Spring Breakers, a raunchy crime film. She later appeared in the action thriller Getaway and the teen sex comedy Behaving Badly.
Gomez took her talents behind the camera as a producer
None of Gomez's forays into film made her a movie star or did particularly well at the box office. But she did find another area she excelled in. With the second Wizards of Waverly Place movie, she began her executive producing career, which she's kept up in the years since.
Gomez's biggest TV project to date is the Netflix drama series 13 Reasons Why. She and her mother originally purchased the rights to the book for Gomez to star in a movie, but what eventually transpired was a behind-the-scenes gig for her. She's also produced films like This Is the Year.
'Only Murders in the Building' marks her return to scripted TV
RELATED: Is Selena Gomez's 'Only Murders in the Building' Coming to Disney+?
In August 2020, Gomez announced her first main cast role in a scripted TV project since Wizards of Waverly Place. (She also appears in her reality cooking show, Selena + Chef, on HBO Max.) The mystery-comedy also stars Steve Martin and Martin Short, who executive produce it alongside her.
Only Murders in the Building stars Gomez as Mabel, "a stylish woman in her 20s." "She sporadically talks about her past, old friends, and regrets – but it's always a bit unclear what is real or a lie," reads the description. However, "Her keen instincts and smarts make her a sophisticated detective."