'Only Murders in the Building': Selena Gomez's Character Mabel Was Originally an Older Man
Selena Gomez made Only Murders in the Building a trio. Steve Martin and Martin Short star as amateur sleuths in a New York apartment building. Gomez plays their young neighbor, Mabel. But, Mabel was originally conceived to be another older gentleman. Here's how the role changed.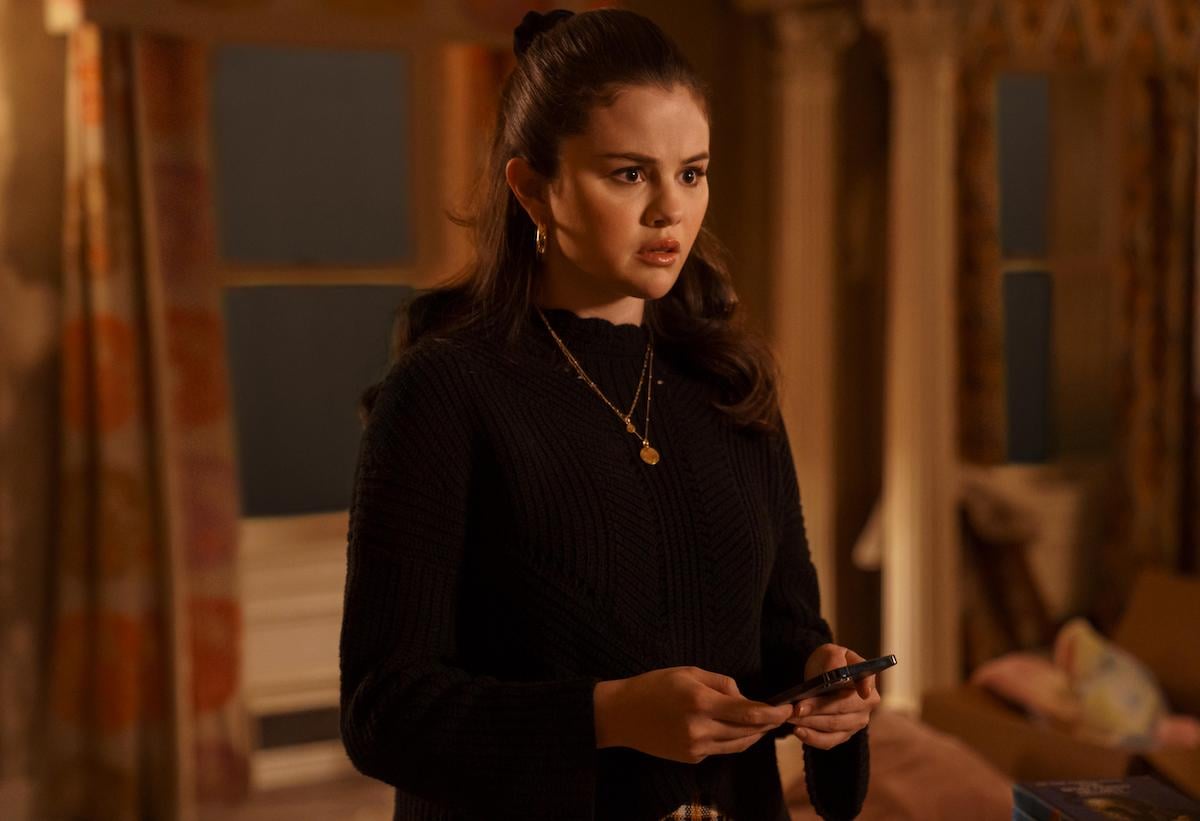 Gomez was a guest on The Hollywood Reporter's Awards Chatter podcast on June 12. She explained the development of Only Murders in the Building that led her to join the show as Mabel. Only Murders in the Building Season 2 premieres June 28.
'Only Murders in the Building' producers had the idea for the third star
Martin developed Only Murders in the Building with John Hoffman. He wanted Short to be in it, but Gomez was someone else's idea.
RELATED: 'Only Murders in the Building': Selena Gomez's Kissing Scene Was 'Annoying'
"My understanding is that Steve said he wouldn't be in it unless Marty was in it," Gomez said on Awards Chatter. "So we got Marty and that was the beginning before I was involved. Steve met with John Hoffman and they spoke and it was actually some of the producers' collective idea of having a female but not only a female, someone completely generations off. And Steve said he loved the idea and thought it was really fun."
Selena Gomez was a perfect match for 'Only Murders in the Building'
Short and Martin had an established rapport together from movies and stage shows. Gomez was a bit of a wild card as a young actor and musician, but she proved the perfect partner for Only Murders in the Building.
"Then the next part was them hoping I wasn't going to be annoying," Gomez said. "That's honestly the truth. They didn't know. They tell people all the time, 'I guess we didn't really know what to expect, someone coming in who's younger.' But I couldn't have been luckier because they called me. I talked to everyone for a while and I just told them all my fascination behind true crime. It happened and I can't picture the show with three men."
Selena Gomez became a fangirl on the set
Martin and Short were somewhat of an unknown quantity to Gomez, too. She was familiar with them but discovered much more once she began working on Only Murders in the Building.
RELATED: Martin Short and Selena Gomez: 4 Times We Loved This 'Only Murders' Friendship
"So I think Steve and Marty knew of me," Gomez said. "I don't know if they necessarily knew any of my work. Not necessarily the same, because I watched all the classics with my mom growing up but it had been a while and I had not seen nearly enough because they had both done a lot. Jiminy Glick was one of my favorite characters so I knew Marty from that and then obviously Steve from multiple different things I watched growing up. So I knew."
Gomez said she started fangirling over Martin every time she watched another one of his movies. Fortunately, Martin didn't get sick of her.
"And then once I started working with them, I started watching Plains, Trains and Automobiles and started watching all the other little ones," Gomez said. "I'd come on set the next day and be asking him questions about the movie. He would just get a kick out of it because it's so fun to see what they've done. They are the original gangsters."
RELATED: 'Only Murders in the Building': 4 Questions Fans Need Answered in Season 2