'Only Murders in the Building': Showrunner John Hoffman Teases the Fate of Oliver's Dog, Winnie, and Sting as a Suspect
Only Murders in the Building stars Selena Gomez as Mabel, Martin Short as Oliver, and Steve Martin as Charles. However, the Hulu comedy-mystery also features plenty of guest stars, including actor Tina Fey as a true-crime podcast host and rockstar Sting as, well, Sting. Plus, there's the real star of the show: Oliver's bulldog, Winnie.
Hulu released just the first three episodes on Aug. 31, but there's already plenty to discuss. Thankfully, showrunner John Hoffman has provided some insight. Here's what he said about Winnie's fate and Sting as a possible culprit in Only Murders in the Building.
[Spoiler alert: The following story contains spoilers for Only Murders in the Building Episodes 1-3.]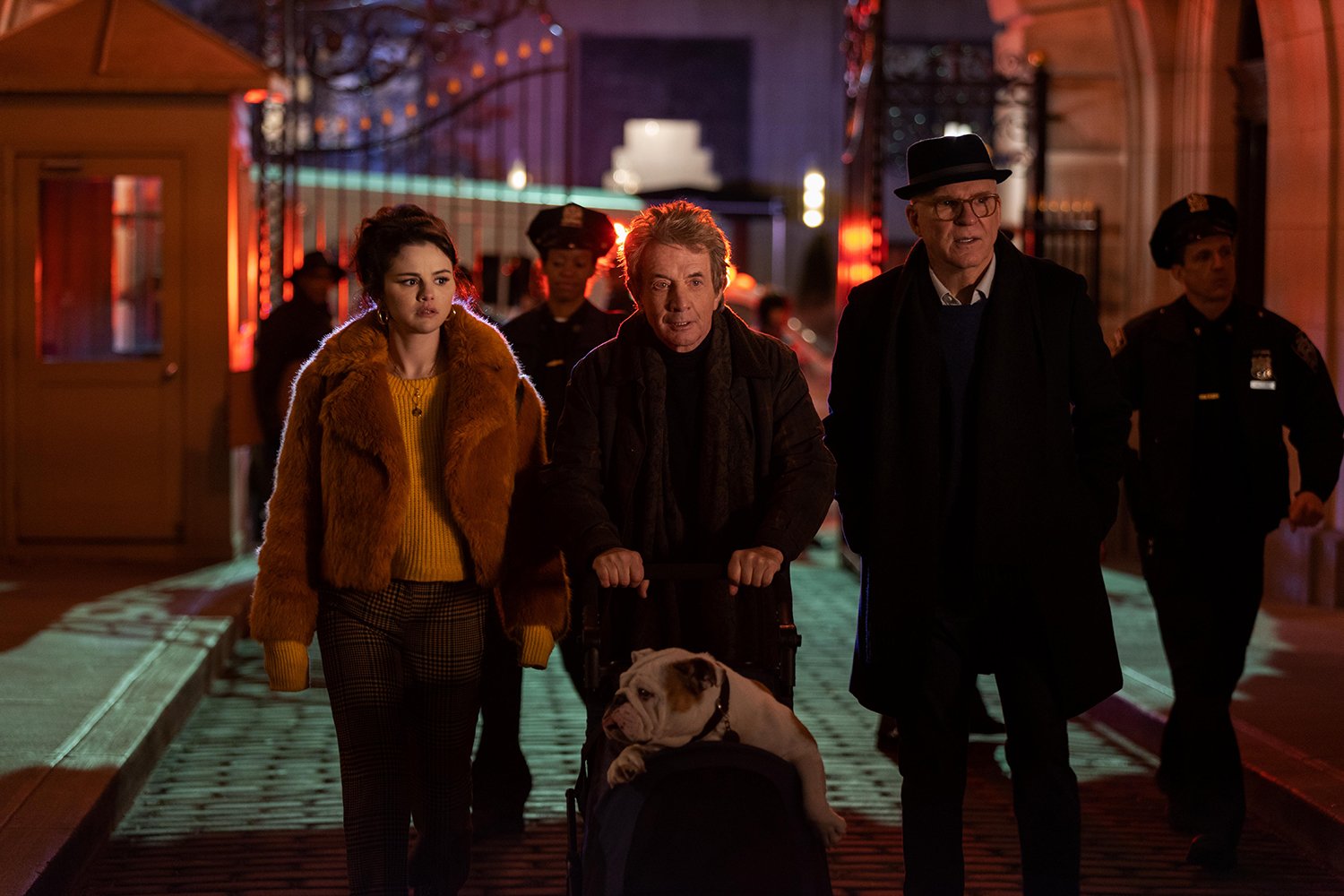 What happened so far?
The first episode of Only Murders in the Building introduces Mabel as a young artist with a mysterious past. Meanwhile, Oliver is a former theater director, and Charles is a struggling actor who used to have a famous role as a TV detective. The unlikely trio bands together when another resident of the Arconia apartments, a businessman named Tim Kono, is murdered.
Charles, Mabel, and Oliver don't have real detective experience, but they do have a wealth of true crime knowledge. They use what they've learned from listening to their favorite podcast to launch an investigation in episode 2. As it turns out, Tim Kono wasn't well-liked by the rest of the Arconia residents, and he had a past with Mabel.
The three investigators narrow down some suspects by episode 3 and begin interrogations. However, they don't have too many leads yet. They speak to Howard (Michael Cyril Creighton), whose cat just died; Ursula (Vanessa Aspillaga), the building manager; and Sting.
Is Oliver's dog, Winnie, dead after 'Only Murders in the Building' Episdoe 3?
Oliver's dog has been a frequent member of the background so far. It's clear Oliver has a lot of love for his pup, as he pampers Winnie in his apartment and brings her almost everywhere in a stroller. However, when he arrives home at the end of episode 3, Oliver finds Winnie on the floor in distress beside a poisoned bone. The poor dog seems to be in pain, but will she survive? Oliver must rush her to the vet, right?
Hoffman told Entertainment Weekly that Winnie would continue to play an important role in Only Murders in the Building, so it seems likely she'll make it through. Dog lovers watching the show can rest easy.
"First of all, I am one of the biggest dog lovers you'd ever meet," he said. "We took great care in every way. It was a challenge because Winnie is a delightful bulldog, and Winnie as a character is very important to the show. So hang tight; she's a fighter."
Is Sting a suspect in 'Only Murders in the Building'?
Who is behind this heinous act against Winnie? Oliver thinks Sting has to do with the poisoning. After all, during his interrogation, Sting shoves Winnie and makes it clear he dislikes dogs (despite having one of his own). Sting also acts very defensively when the group tries to ask him about Tim. Perhaps he hurts Winnie as a way to tell Oliver to stay away from the case.
According to Hoffman, the coming episodes of Only Murders in the Building will focus heavily on Sting and his connection to Tim. He told EW:
This show has a lot going on that's very meta. Sting's reveals, in episodes 4 and ongoing, are about the particular issue of being someone well-known and having a big problem in their own life that occurs. And then having to manage the perception around what you say, what you do, how upset do you get about that, what are the repercussions of a huge celebrity having a problem with somebody, and how far that could go. And then the guilt and the shock — being someone famous who could potentially be responsible for someone's death is what we were dancing around.
Only Murders in the Building Episode 4 arrives on Hulu on Sept. 7.
RELATED: Is 'Only Murders in the Building' Based on a True Story?