'Only Murders in the Building': Showrunner John Hoffman Explains Why Steve Martin Chose the Show's 'Charming' Title
On Aug. 31, Steve Martin will join Martin Short and Selena Gomez in Hulu's new crime comedy, Only Murders in the Building. The series follows three residents of an apartment building, Charles, Oliver, and Mabel, who team up to solve the murder of another resident. The catch, however, is that none of these self-proclaimed crime-solvers are certified detectives. Rather, they're true crime junkies. As they work to solve the murder, the three investigators record their findings for a podcast.
Martin co-created the idea for the series alongside John Hoffman and Dan Fogelman. According to Hoffman, Martin insisted from the get-go that Only Murders in the Building should be the show's name. Here's why.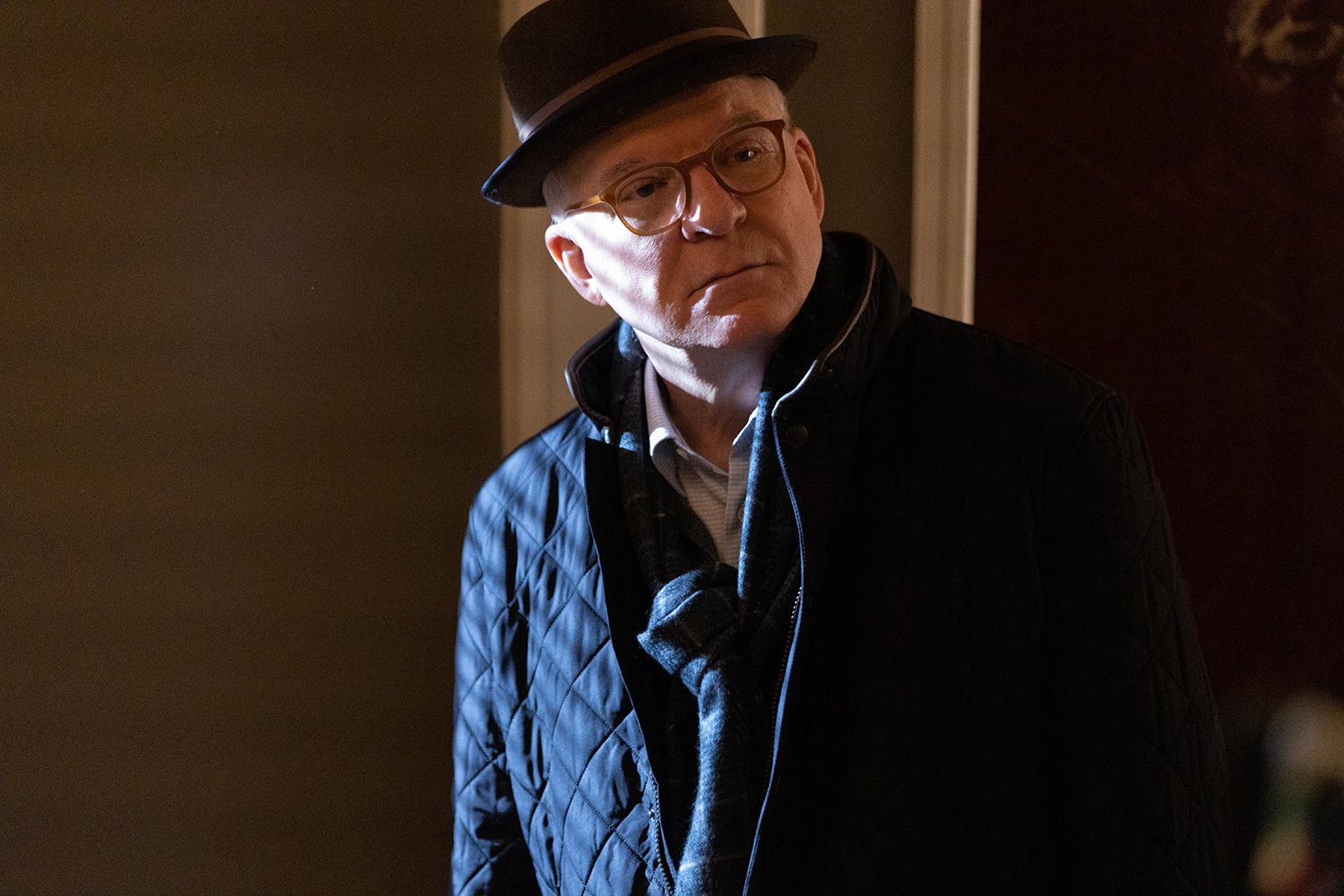 Steve Martin came up with the idea for 'Only Murders in the Building'
While Hoffman wrote the script for the series, it was Martin who initially came up with the idea. In an interview with Entertainment Weekly, the Cheaper by the Dozen star revealed that it all started "five or six or seven years ago." He had been at a party, where talent manager Sandy Gallin suggested he write something for actors Joel Grey, Bob Balaban, and Ron Rifkin.
"I said, 'Gee, that is a really good idea. They'd live in a building,'" he explained. "I evolved this over the next couple of months: 'They're too old to want to leave the building, so they limit it to [investigating] murders that happened in the building.' And part of the joke is that every season there's a murder. It's a little bit like Murder She Wrote."
Martin said he didn't develop the story any further until he had lunch with Fogelman and Jess Rosenthal, executive producers of This is Us.
"I said, 'You know, I do have this one idea,' and I pitched it. And I could see their eyes go 'hmmm,' a little wider. And then a year and a half later, we finished shooting," he added. 'It went very quickly."
Steve Martin wanted 'Only Murders in the Building' because 'it perks your ears up'
According to Hoffman, Martin had always known he wanted Only Murders in the Building as the title. In fact, he was "insistent" on it," Hoffman told The Wrap.
"[Martin] had very few insistent things when he first presented this idea. It was a very clean idea that we all jumped up and down about. But one of them was that the title be this," he said. "The other was that by the end of each season of the series that we answer who did it for the running season's crime."
Hoffman explained that Martin felt the world "murders" was eye-catching and intriguing.
"I hope the way we found to integrate it — and integrate the podcast idea into it — that it became charming in its own way," he continued. "As Steve said — and I agree — it perks your ear up. You're like, wait a minute, 'What is that?' You have to ask again when you hear the title. And he likes that, I like that."
The series comments on today's facscination with true crime
The premise of Only Murders in the Building is certainly fitting, given the popularity of true crime podcasts these days. Speaking to Entertainment Weekly, Martin, a self-proclaimed "true crime obsessive," said he wanted to focus on the people solving the case.
"The latest trend in true crime is to really get into the victims and who they are. And I always go, 'No, no. I just want to know how they solved it.' Because it's too tragic if you look at it personally. It's horrible," he said. "But the scientific solving of it to me is very interesting."
RELATED: Steve Martin's Funniest Movies to Watch on His Birthday and After