The Only Reason Dolly Parton Would 'Pull Back' From Her Career
If Dolly Parton has it her way, she'll never retire. She's been in show business since she made her first record at age 12. And she's not tired of the hustle yet. Despite the Queen of Country's immense love of performing, there is one thing that would cause her to hang up her rhinestone cowgirl boots prematurely.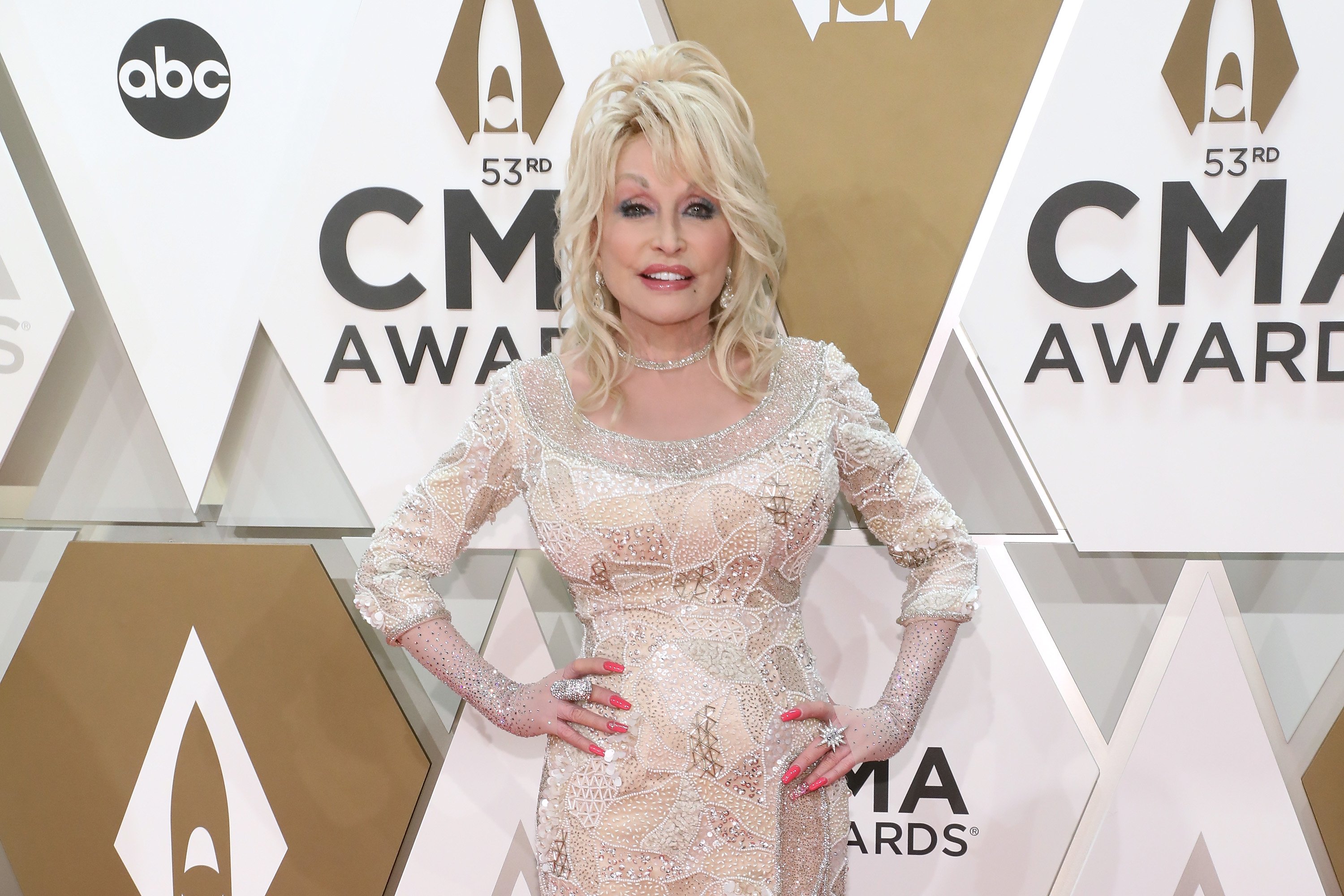 Dolly Parton would only retire if her husband needed her
"There's a whole lot to be said for loving your work and having confidence in yourself," Parton told People in 2018. "I never once thought of retiring."
But if Parton's husband, Carl Dean, needed her, she would "put him first."
RELATED: Why Does Dolly Parton Always Wear Gloves?
"I've always put myself first and my career first, but if something were to happen to him, I would pull back on that," she said.
If there ever does come a day when Parton pulls back on her career to take care of Dean or someone else in her family, she says she'll "still find a way to work, still find a way to be productive."
The "9 to 5" singer is a serious businesswoman through and through. Her father was the same way. She plans on providing for her family until the bitter end.
Dolly Parton and Carl Dean
Parton met Carl Dean on her first day in Nashville. She'd just graduated high school and was ecstatic to get to work on making all of her dreams come true. (Getting a boyfriend was the last thing on her mind.) But she couldn't resist his good looks, and he couldn't resist her allure. The two went on a date and were married two years later in 1966.
Parton hid her marriage from her record label, who told her getting married would harm her career.
RELATED: Dolly Parton Reveals the Length and Color of Her Real Hair
"Fred Foster [of Monument Records] was going to invest in me as a young artist," Parton wrote in her 2020 book, Songteller. "So I told him that I was thinking of getting married. He said, 'No, you're not getting married. You can't get married, because I'm going to invest all this money and this is your big shot.' So Carl and I went to Ringgold, Georgia, and got married. And didn't tell Fred."
About a year later, when Parton began to experience some major success, Foster asked Parton: "Now aren't you glad you didn't get married?"
"I've been married for two years. I got married the same weekend you told me not to!" she replied.
The 'Jolene' singer's fans keep her going
Parton is currently 75 years old. Still, she has the energy to perform, tend to her various businesses, write, and attend events. She told USA Today that her fans inspire her to keep at it.
"I love the fans," she said. "I love that energy. It just really is restoring. You know when you're first in love, how it energizes you? I get that from the fans. That's a great empowering, restoring kind of energy. I think entertainers are addicted to that feeling. It's … just knowing that you can do something to change somebody's life or make somebody happy, even if it's just for an evening."