Only 2 Members of One Direction Haven't Dated a Fan
Many fans dream of dating their favorite boy band member, and for a few lucky girls, they got that chance. Some members of One Direction dated some of their fans, while others have not. So which members have been in a serious relationship with fans? Seventeen has all the juicy details. 
One Direction was definitely not a one-hit-wonder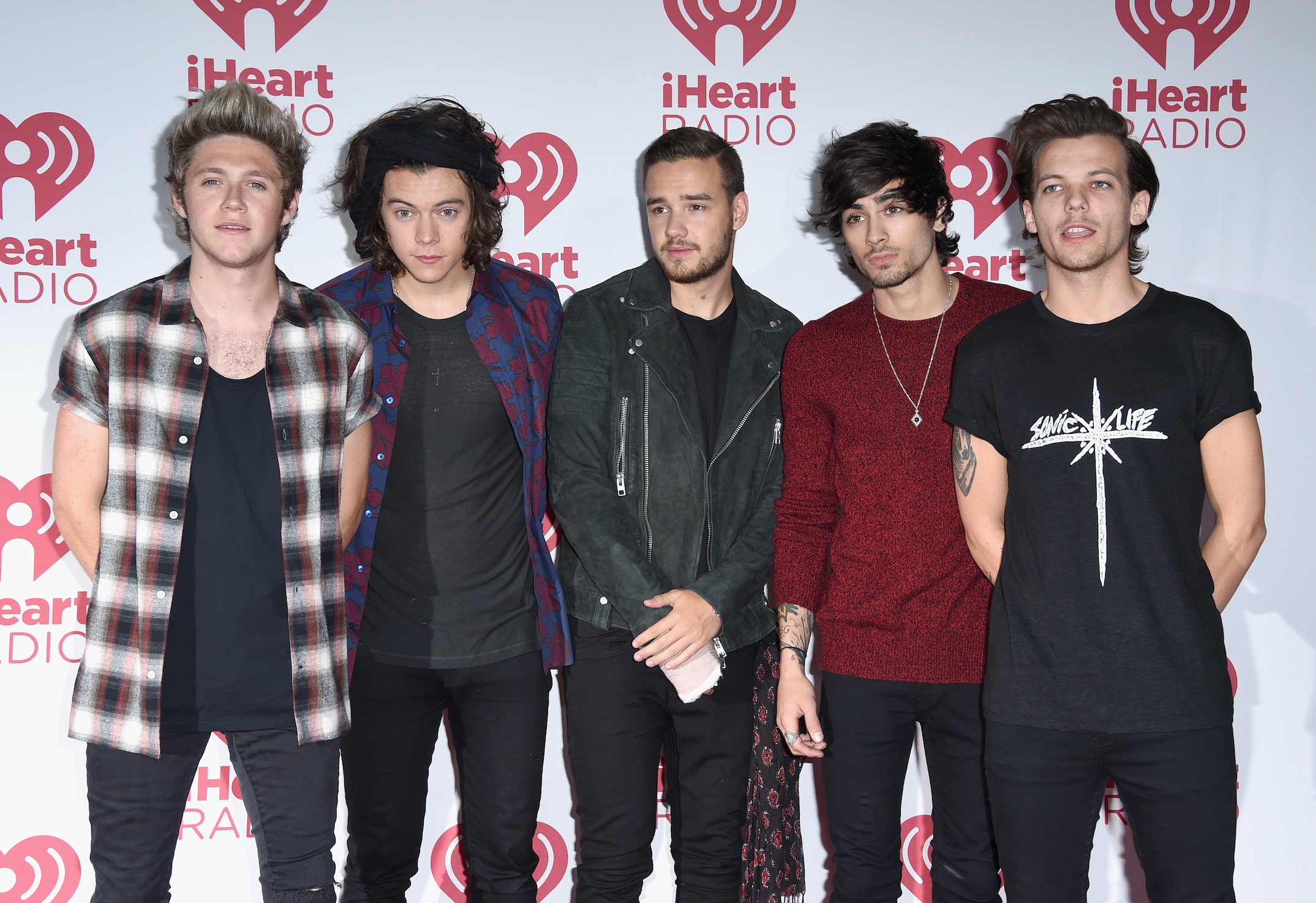 One Direction started out as five separate young men trying out for X Factor on their own in 2010. Louis Tomlinson, Harry Styles, Zayn Malik, Liam Payne, and Niall Horan all proved they were great solo acts, but alone, they failed to sway the judges. When someone had the idea that they would make the perfect boy band, One Direction was born.
The British group's first single "What Makes You Beautiful" found success in America, as well, and the group went on to release many more singles such as "Best Song Ever," "Perfect," and "One Thing." 
It seemed like the group could do no wrong, and for five years, they didn't. Then the band did the one thing that could break fan hearts. They went on hiatus.
It wasn't meant to last forever 
There's still a lot of details that are unclear, but it appears there was drama going on behind the scenes. Malik chose to pursue a solo career, and the rest of the guys continued on without him. Then the rest of the band followed suit and officially went on hiatus.
Many fans refuse to believe that it's really over and firmly believe it's only a matter of time before One Direction reunites. That hasn't happened yet, but considering New Kids on the Block got back together, anything is possible.
Which of the members has dated fans?
While not all members of One Direction have dated fans, three of them have. Tomlinson, Styles, and Payne have dated fans, while Malik and Horan have not.
Horan is open to it, while Malik is dating Gigi Hadid. The couple is new parents and seems happy. So who were the lucky girls who got to date members of One Direction?
Eleanor Calder met Tomlinson just as his career began. She was in college at the time and made the decision to keep going back to school while he went on tour. It paid off, as she's now a lifestyle blogger. 
It's hard to make the claim that Sophia Smith was a true fan, as she already knew Payne from school, but she didn't start dating him until he was already famous. He had reportedly just broken up with his girlfriend Danielle Peazer, and he really clicked with Smith. The pair began dating in 2013 and enjoyed a great relationship before calling it quits in 2015.
Food blogger and model Tess Ward reportedly started dating Styles in 2017 after friends introduced the two. But it seems Styles' hectic schedule and the amount of attention Ward was getting led to their relationship fizzling.