The Easter Eggs in 'Onward' Connects Pixar's With Other Disney Films and Even 'Lord of the Rings'
In true Pixar fashion, the studios' latest release, 'Onward,' has plenty of 'easter eggs' for fans to find. Here are a few of our favorites.
Fans may be watching Onward in their own homes, thanks to Disney's streaming platform. That doesn't mean they aren't noticing the nods to other Pixar movies. Here are a few of the easter eggs you might've missed in Disney and Pixar's Onward, including some relating to The Lord of the Rings. 
This article contains spoilers from the Disney and Pixar movie, Onward.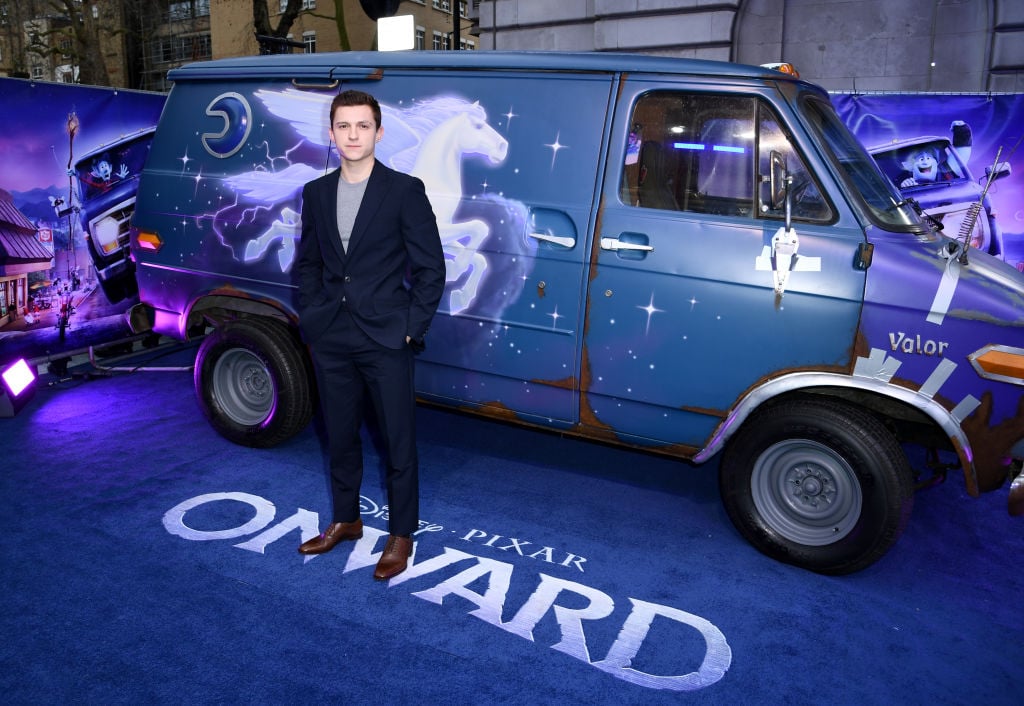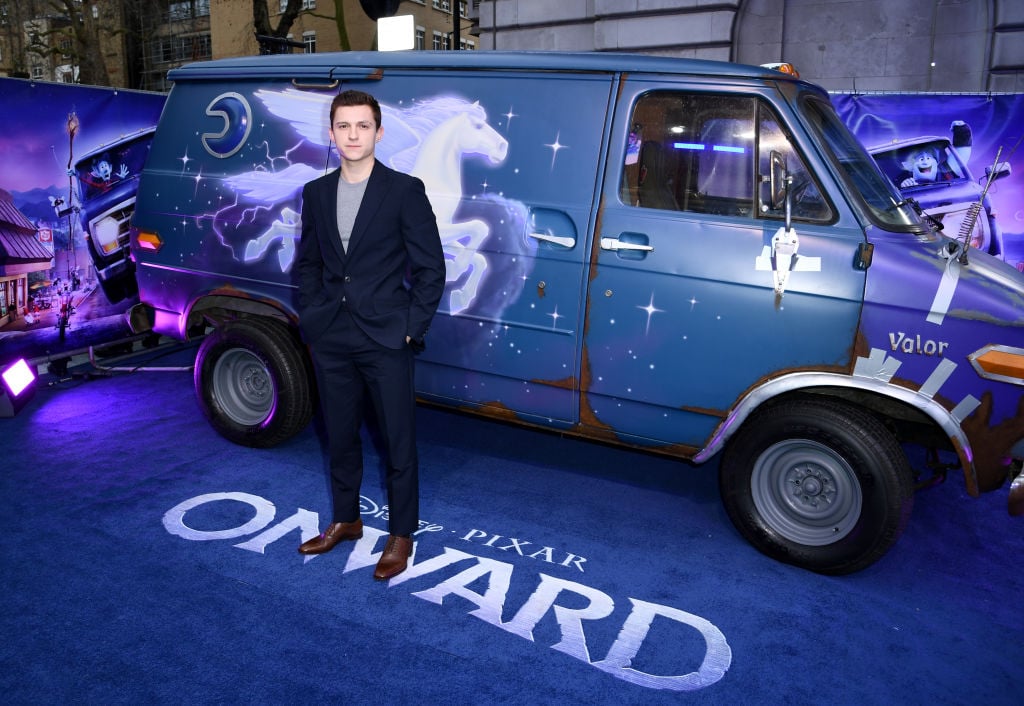 Pixar sneaks a lot of Easter Eggs into their movies, including 'Onward'
In true Pixar fashion, the studios' most recently released film has plenty of references to other movies. Some of the usual Easter Eggs, including the Planet Planet delivery car, are in Onward, but boast a fantasy-esque name or style. 
Instead of the usual logo for this Toy Story restaurant, Pizza Planet is now Pizza Realm. The iconic Pizza Planet car is in Onward at the tolls, only a few trolls away from Ian and Barley. Additionally, there's a pack of Triple Dent gum in Onward's convenience store, which is a product (and jingle) frequently mentioned during Pixar's Inside Out. 
There's a reference to Avengers: Endgame hidden in Barley's denim jacket. One of his patches is the infinity gauntlet, worn by Thanos in the blockbuster Marvel movie. (The jacket also has a patch that says "Hades," who is a character from the Disney animated film, Hercules.)
There are some references to the fantasy-based film, 'Lord of the Rings'
As another fantasy-based story, there are a few nods to the Lord of the Rings films. One fan pointed out on Twitter that when Ian stops for breakfast, the sign outside is a reference to The Lord of the Rings: The Fellowship of the Ring. Burger Shire is now serving "second breakfast" for its customers. 
Some viewers took to social media, sharing their favorite easter eggs from Onward. That includes symbols frequently used in Pixar movies. One Twitter user said, "A-113 is in there! It isn't a visual reference. It's actually spoken dialogue over the police radio." 
"Onward was fun, lots of little Easter eggs for fans of D&D and Tolkien and fantasy in general," another Twitter user wrote, referencing the game, Dungeons and Dragons, and other fantasy-related movies.
'Onward' is now available for streaming on Disney+
Although this Pixar movie initially premiered in theaters during March 2020, it had a bit of an unconventional opening. That's primarily because of the coronavirus (COVID-19) pandemic and its impact on cinemas worldwide. On April 3, Onward debuted on Disney's streaming platform, Disney+, where many fans watched it for the first time. 
"While we're looking forward to audiences enjoying our films on the big screen again soon, given the current circumstances, we are pleased to release this fun, adventurous film to digital platforms early for audiences to enjoy from the comfort of their homes," said Dan Scanlon, director of Onward and Kori Rae, the producer, said in the press release.
Disney and Pixar's Onward is not available for streaming on Disney+. To learn more about Disney's streaming platform and to subscribe, visit their website.