Open Letter Claims Ellen Degeneres 'Adding to the Stigma', Calls for Action to 'Restore Kindness'
It's been a rough few weeks for Ellen DeGeneres and her talk show staff. Amid growing complaints of a "toxic work environment," WarnerMedia launched a full-fledged investigation. That said, it brings some other complaints to light. One instance became part of The Ellen DeGeneres Show as a running joke.
Fans blast Ellen DeGeneres' social media posts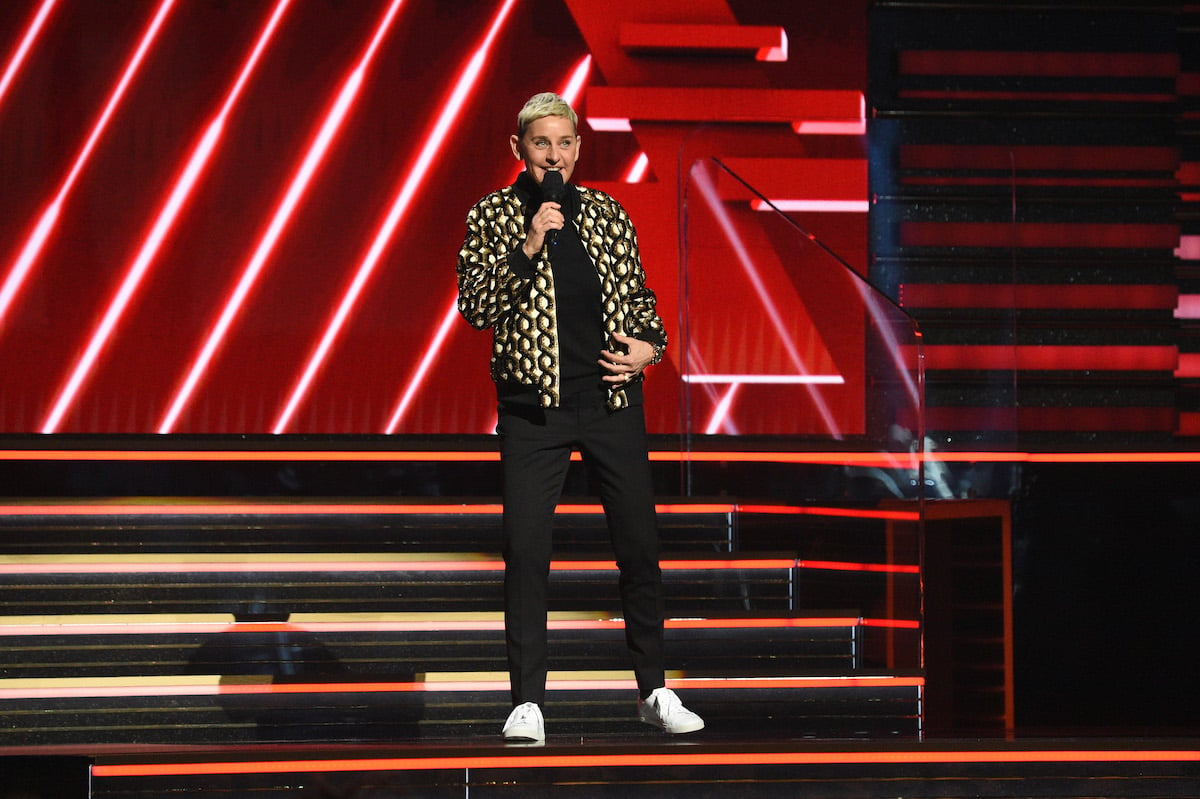 With news surrounding former Ellen Show employee complaints, some have taken to the Emmy-winning talk show host's social media posts.
A July 28 post to DeGeneres' Instagram page showed a previously aired clip of Tiffany Haddish playing "Burning Questions." Many who commented weren't interested in the clip itself.
"I have a burning question — when will you be personally addressing the horrendous way your staff is treated?" one person asked.
"She was mentioned specifically by the staff as being rude, not looking people in the eye, not speaking to the "average staff person" and also being rude to guests — that's NOT on management — that's on her," another said, referring to a recent BuzzFeed News report.
"YOU'RE CANCELED," another said.
Not all comments were accusatory. Some defended DeGeneres and her brand which, simply stated, is "stay kind to one another."
"Sounds like a few of the producers and other senior staff did that, not Ellen. And she must be beside herself to know that it happened in her studio. I'm sure she's dealing with the fallout and will address it soon," a fan said in DeGeneres' defense.
It's unclear how long it will take for WarnerMedia to conclude the investigation into the allegations. However, in amidst all of the recent news, there's one organization that asked for DeGeneres' support months ago.
This open letter asks DeGeneres' to be kind
In 2019, DeGeneres joked about executive producer Mary Connolly's "rash." Throughout many episodes, the rash was mentioned. Jokes and segments emphasized a condition in which Connolly did, or did not, actually have.
The jokes were no laughing matter to some. According to an open letter penned by the National Eczema Association President and CEO, Julie Block, the jokes added to "the stigma for the millions of people living with skin conditions."
The letter asked that DeGeneres "consider how your 'jokes' have impacted millions of already marginalized individuals," statistics to back it up.
"71 percent of people with eczema have experienced anxiety and/or depression," and, "more than one-third of people with atopic dermatitis say they 'often' or 'always' feel angry or embarrassed by their appearance due to the condition," the letter says.
Block continued: "As I watched you toss medications to the audience, dancing along to a marching band playing "burn baby burn," I couldn't help but wonder where the powerful-advocate-and-ally-to-humanity Ellen DeGeneres went? This Ellen was just unaware and unkind, taking comedic swipes at a person battling a visible, perhaps embarrassing, skin condition."
The letter concluded by saying, "Instead of making Mary's rash the butt of jokes, we encourage you to explore her condition with compassion. I hope that, with the incredible power of your platform, in the future you will use it for lifting people up rather than adding to the stigmatization and bullying in the world."
Block welcomed further engagement, especially from Connolly. DeGeneres has not publicly addressed the letter.
It's not the first open letter to DeGeneres
As a celebrity with DeGeneres' high-ranking status, it's no surprise she receives a number of open letters every so often. Some that have gotten a little media attention include an op-ed thanking the talk show host for "being the perfect example and inspiration for what everyday people should be."
Other letters asked DeGeneres to define her stance on animal cruelty — with one that went viral — or that she "not whitewash history to preserve the status quo and maintain your own comfort and privilege," as stated in a piece via Medium about her outing with former president George W. Bush.
Being a celebrity obviously comes with a lot of privilege. DeGeneres' response to any of the above is a good indicator of whether she truly exudes that "be kind to one another" mantra. Time will tell.