Oprah Reveals Her 5 Best Diet Hacks Including 2 Ingredient Soup to Blow Your Mind
Oprah has tried every diet under the sun. Here are some of the best tips from her cookbook that help her stay on track.
Oprah Winfrey is more than happy to help fans find weight loss success just like she did. The media executive has been working on her fitness for decades and had plenty of ups and downs along the way. But the whole time she's been relentlessly honest about the struggle, documenting her greatest challenges and successes. She even wrote a cookbook to help fans follow along meal by meal.
Winfrey admitted that she doesn't have all the answers for total diet success. But she did come up with quite a few simple tricks for healthy recipes that she's picked up along the years. She shared these in her book, Food, Health, and Happiness, which was published in 2017.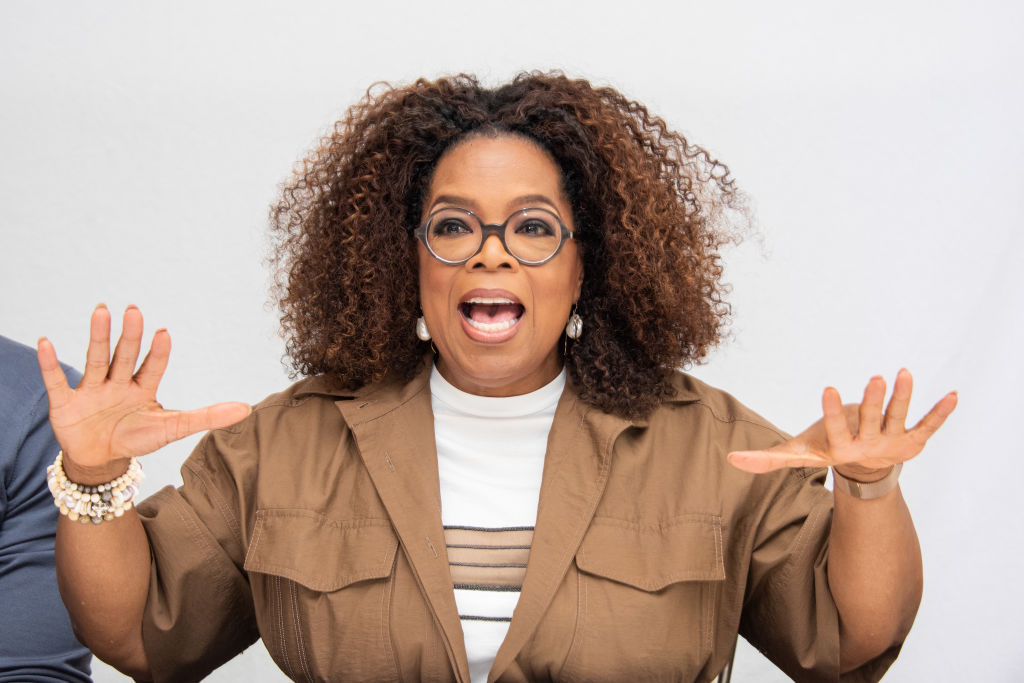 She has a trick for making whipped cauliflower taste better
Anyone embracing a low-carb lifestyle knows the popular trick that involves swapping cauliflower in for just about anything, especially potatoes. Long grain rice is abandoned in favor of "cauliflower rice." And mashed potatoes are subbed with mashed cauliflower instead.
But as Oprah explains in her cookbook, mashed cauliflower doesn't taste that great without this one important addition. "Everybody always says that whipped cauliflower tastes just like mashed potatoes. Well, guess what? Whipped cauliflower tastes just like…whipped cauliflower," she wrote in her book (via Delish).
Instead of just using veggies, Oprah recommends adding two real potatoes to the dish to make it taste creamier. You know, like real mashed potatoes.
Oprah's two-ingredient soup is genius
Broccoli and cheddar soup is popular because it tastes so good on a cold day. But instead of wasting so many calories on this appetizer, Oprah recommends subbing her simple and delicious two-ingredient soup.
For this diet hack, Oprah boils broccoli in chicken broth instead of water and then purees it in a food processor. Her cookbook includes a version of this with a few more ingredients, but either way, it's worth trying.
She swaps ground turkey in for beef
Most people can't detect a huge difference in taste between ground turkey and ground beef, especially in dishes like chili or lasagna. And turkey is leaner meat that's also cheaper.
Oprah suggests this smart swap in her cookbook and also recommends making your own ground turkey for an even better taste.
Oprah chooses a healthier oatmeal substitute for breakfast
At breakfast, Oprah makes her own version of quinoa that's cooked with apples and cinnamon. As she explained in her cookbook, "It's a great source of fiber, it's gluten-free, and it's a complete protein."
She makes sorbet for dessert
Oprah doesn't believe in skipping dessert — instead, she lightens up her after-dinner reward by opting for sorbet instead of ice cream, which has fewer calories and more healthy fruit in it.
Instead of store-bought options, Oprah said she makes her own at home with her beloved sorbet maker. "I put it right up there with the fork and dish towel on my list of kitchen essentials," she wrote in her cookbook, speaking about the kitchen gadget.