Oprah Winfrey Addresses Widespread Rumors That She Was Arrested for Child Sex Trafficking
Oprah was bombarded with child sex trafficking rumors during the week of March 15. Here's what she had to say.
As one of the most famous people in the world, Oprah Winfrey is used to hearing wild things about herself. But arguably nothing tops the rumors that emerged during the week of March 15.
There was some talk online that Oprah had been arrested for her role in a global child sex trafficking ring. The rumor spread quickly on social media, forcing the television mogul to speak out. In a message shared on her Twitter page, she strongly refuted the claims.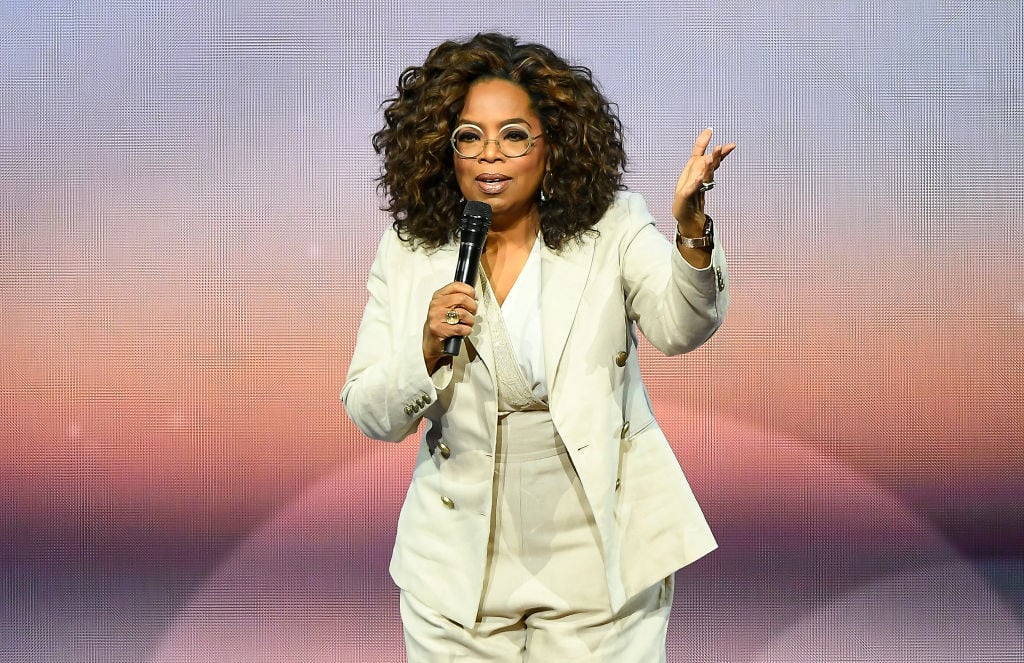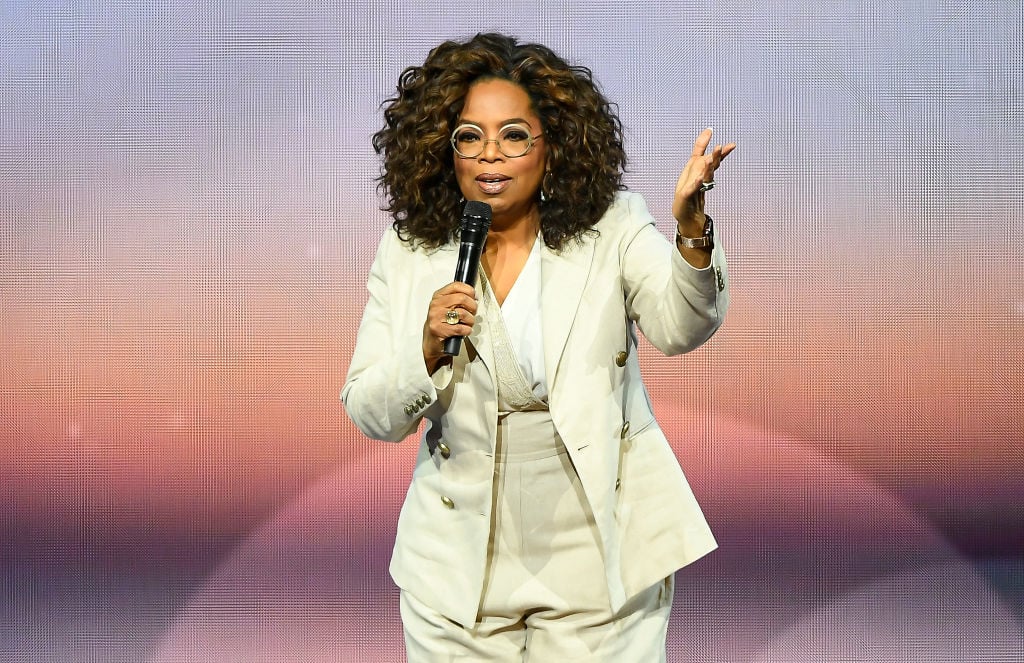 Where did the rumors come from?
The Washington Post reported that the rumor was floated by followers of QAnon, a group known to spread conspiracy theories.
Someone posted shared a report online saying that the TV star had been arrested at her Boca Raton, Florida home. The report also said the property had been "seized" by law enforcement officials and was being excavated for underground tunnels.
The rumors caused a stir on social media
As you can imagine, the rumors blew up on social media, sending Oprah's name to the top of the trending topics list for a few hours on the evening of March 17 and the wee hours of March 18.
There were some people who said they wouldn't be surprised if the rumors were true but for the most part, it appears that most people brushed off the story.
"The staggering amount of people believing a 100% fake story about Oprah doesn't make me feel good about the chances of society continuing," read a tweet from Andy Lassner, the executive producer of The Ellen DeGeneres Show.
Famous director Ava DuVernay even weighed in and slammed those who spread the rumor. "Trolls + bots began this disgusting rumor. Mean-spirited minds kept it going," she wrote. "Oprah has worked for decades on behalf of others. Given hundreds of millions to individuals + causes in need. Shared her own abuse as a child to help folks heal. Shame on all who participated in this."
Oprah's response to the child sex trafficking rumors
As the story continued to circulate, someone in Oprah's circle apparently caught on and contacted the media executive. Rushing to Twitter, she shared a message in which she called the rumors totally "fake."
"Just got a phone call that my name is trending. And being trolled for some awful FAKE thing. It's NOT TRUE," she declared in the early hours of March 18. "Haven't been raided, or arrested. Just sanitizing and self-distancing with the rest of the world. Stay safe everybody."
Oprah, and many others, have been keeping a low profile amid the coronavirus outbreak, which has resulted in nearly 8,000 deaths globally. Stars such as Kevin Durant, Tom Hanks, and Idris Elba are among the 100,000+ people who have tested positive for coronavirus.
As the coronavirus continues to swirl, authorities have asked that people limit their travels when possible and avoid groups larger than 10 in an effort to stem the spread of the disease.
It's been tough for a lot of folks, but Oprah has seemingly been enjoying having some extra downtime. She recently ended her cross-country arena tour, Oprah's 2020 Vision tour, where she suffered a leg injury after falling on the Feb. 29 stop. So it must be nice to be able to kick back and relax. She probably could have done without all this extra drama, though.