Oprah Winfrey and Magic Johnson Called John Legend on the Same Day — Here's Why
Superstar singer-songwriter John Legend just dropped a new album, Bigger Love, and he stopped by Sway in the Morning to chat about it. While on the radio show, the EGOT winner dished about the early days of his career and how phone calls from two entertainment icons confirmed that he had indeed made it in the music business.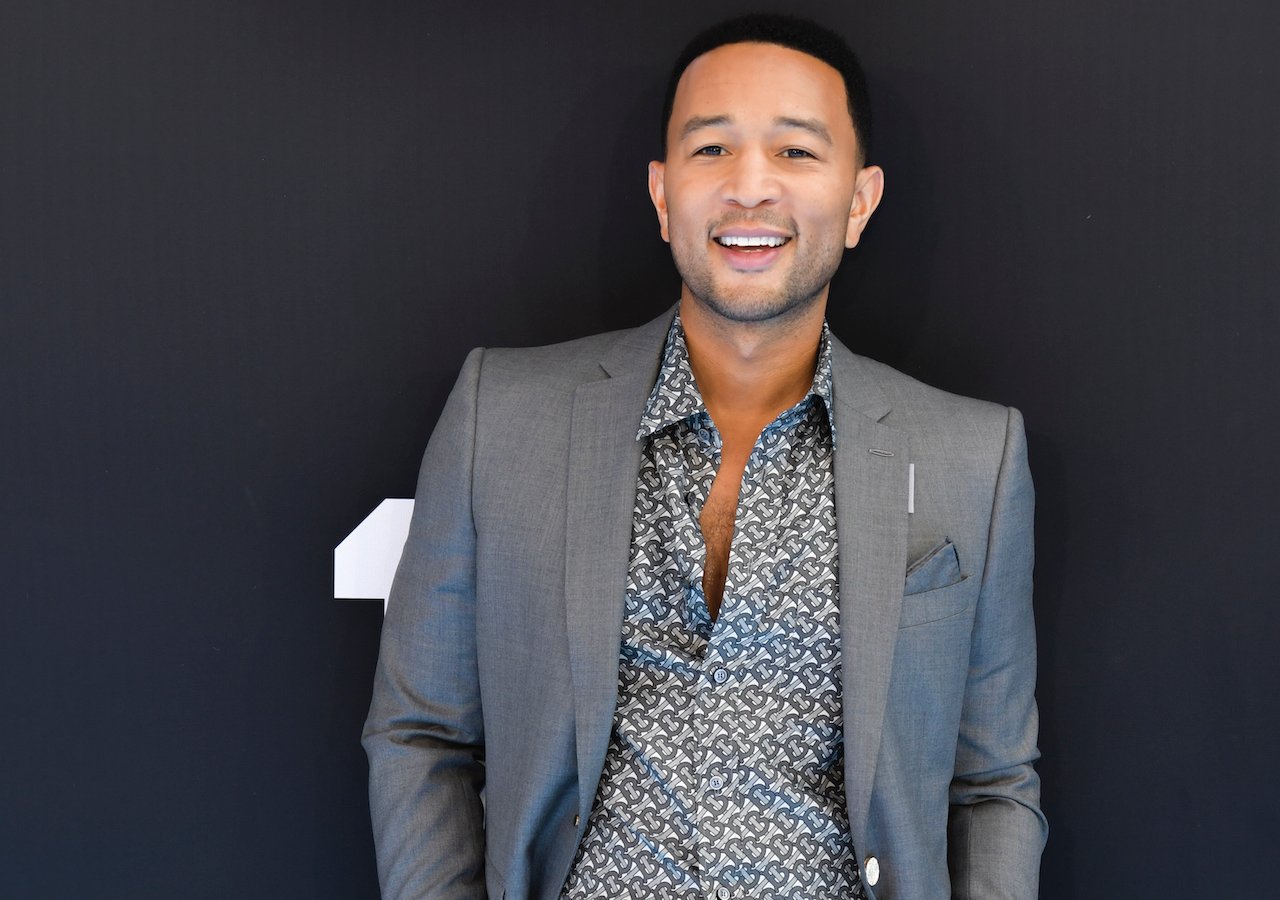 'Bigger Love' is the seventh album by John Legend
With a total of seven albums, Legend has found his groove as an artist. With that in mind, radio host, Sway Calloway, asked Legend if Bigger Love was a labor of love and if he hears the growth in his work.
Legend responded by saying, "I do hear the growth. A part of it is just learning how to be a better artist, learning how to make the most of your own talents, but also bringing other people into the process that can help you make it even better."
One such collaborator, Legend revealed, is Raphael Saadiq, who served as the executive producer on Bigger Love. The musicians have worked together for many years, beginning with "Show Me" on Legend's second album, Once Again. In an inadvertent play on words, he called Saadiq a "Legend" when it comes to soul music.
Legend leaned on Saadiq to listen to tunes, help him choose tracks, and assist with finessing the final product. But its Legend who delivered the velvety vocals fans have come to know and love.
RELATED: John Legend: What Is His Net Worth in 2020?
"I can't tell you how much mental energy and heart and soul that I pour into every album," said Legend about recording music. "I don't take anything for granted. I don't care about any awards I've won. When it comes to time to make a new album, I have to prove myself over and over again."
He added, "No one's going to buy it just because they loved the last one."
Legend realized he was famous when Oprah Winfrey and Magic Johnson called him personally
RELATED: Kelly Clarkson Admits She's Tired of Hearing John Legend's Biggest Hit
Legend is a bona fide hit-maker, which was evident early in his career. From the time his first album, Get Lifted, dropped, he garnered critical acclaim and fan favor, including admiration from some very famous entertainment icons.
While working to promote Get Lifted, two such personalities reached out to Legend directly, coincidentally on the same day, giving him the sense that he had really made it. Here's what he said about the memorable phone calls.
I'll tell you, the first day I knew I had made it, truly, early in my career, it was back in 2005. My first album Get Lifted had just come out. "Ordinary People" was doing pretty well. And the same day, I'm driving around New York, just doing promo and stuff, and Oprah called me, and Magic Johnson called me the same day.

They'd like me to perform for them, and I'm like, wow, I'm actually famous now. Oprah and Magic Johnson just called me in the same day, and my album just came out. It was pretty crazy. That it was my first pinch-me moment in my career that I'm like, OK, this is happening.

They were both asking me to do separate events at their homes. Oprah was doing that Legends Ball. Do you remember that — what she did with the Legends Weekend and everything, where she invited all the Black women that she had looked up to over the years to come and be honored? And then, she asked me to perform at it.

And then, Magic was doing a charity for his foundation, a charity event in his backyard, and he wanted me to come perform at that. So, I got calls the same day from two of my heroes, and it was pretty crazy.

John Legend on Sway in the Morning