Oprah Winfrey Reveals How She Took Her Talk Show From 'Fine' to 'Phenomenal' After Its First 3 Years on Air
Oprah Winfrey is one of the most successful talk show hosts in history — here's how she made her show so famous in its first 3 years.
Oprah Winfrey is one of the most powerful and successful women in America. She hosted the most popular daytime talk show for decades, and during that time also acted, produced, and became an author. She starred in films, wrote books, published magazines, and even created her own TV networks.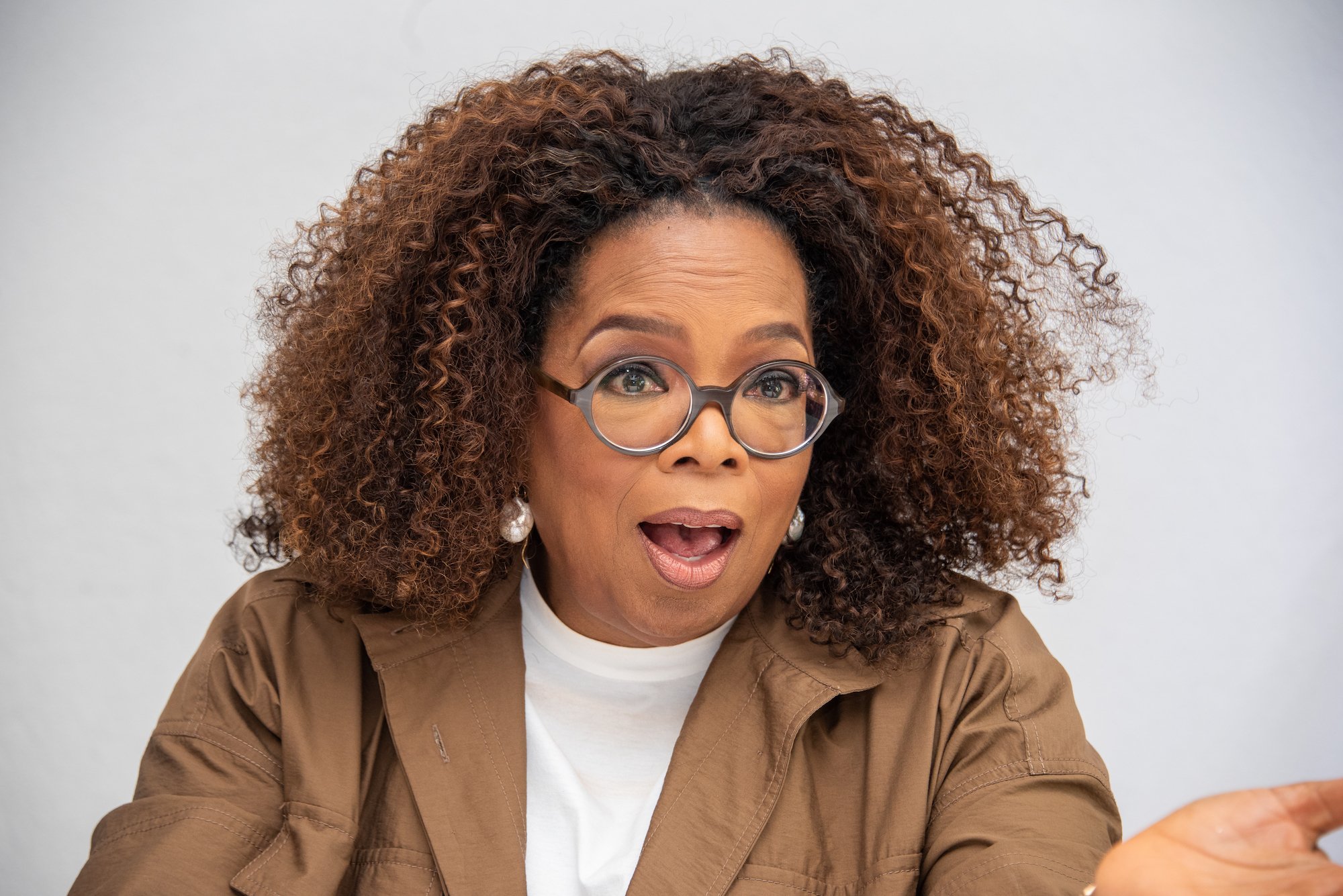 Recently, Oprah was invited to deliver a speech at the University of California Santa Barbara. During the speech, she shared a revelation that changed the course of her talk show, bringing it from merely a successful endeavor into something phenomenal.
Oprah delivered words of hope and strength at a recent graduation speech
Commencement ceremonies are a time of celebration, and a time to reflect on the challenging journey that led to graduation. It's also a time for optimism and hope, as graduates look ahead to their exciting futures. You couldn't find a better person to deliver a graduation speech than the beloved TV personality and philanthropist, Oprah Winfrey. 
The iconic talk show host recently delivered a graduation speech at UC Santa Barbara, speaking encouraging words and sharing pieces of her own success story. Winfrey acknowledged the difficulties the graduates had faced during their time in college, and commended them for working diligently even in times of great stress, according to KEYT.
The class of 2021 faced challenges right from the start. Classes were interrupted due to devastating wildfires, a mudslide, and then a worldwide pandemic. Yet they persevered through all of it to reach their goals. 
Great struggle leads to great power…
Inc. highlighted the level of emotional intelligence Oprah demonstrated with her speech, starting with her first tip to the graduates, "Strength times strength, times strength, times strength, times strength equals power." While the line may seem a bit confusing, it's really quite simple. 
Oprah wanted the graduates to look at their struggles as experiences that resulted in great personal growth. Each challenge that we persevere through leaves us stronger than we were before. We gain valuable knowledge and insight each time we overcome a struggle. If you combine all of these struggles together, an individual emerges from it all as a much stronger, more powerful person. 
She also encouraged the graduates to use that newfound power to help others. Her speech stressed the importance of using that power for good, and using it in a way that will benefit society. 
She encouraged graduates to 'set aside financial gain' in order to succeed
The multi-billionaire shared the secret of her own success with the class of 2021. Ironically, her first word of advice was to focus on something bigger than making money. "However you choose to use the skills and talents that you've been developing while at UCSB, let what you choose be in service to something greater than your financial gain."
This advice has very personal roots for the mega-star. In 1986, her talk show aired. The Oprah Winfrey Show was the number one talk show for 24 years, winning numerous awards, including Emmys and People's Choice Awards. Viewers loved Oprah's personable demeanor and the wide range of topics covered in the show, from celebrity interviews to self-help advice to feel-good stories from regular people.
In her speech, Oprah revealed a huge change she made after the show's first few seasons. She reflected on the fact that although the show was doing well in the ratings, it went from just being "successful" and making money to being "phenomenal."
The change she made was a focus on service:
"The first couple of years were fine. It was great. I was making money, I was having fun. But the remaining 22 were phenomenal because I stopped trying to do a show and told my producers we have only one intention and that is, how do we serve our audience and be a force of good in their lives?"
She left the graduates to mull over the following advice:
"So let service be your mantra. How can I be used in service to something greater than myself? Ask that question in truth, and I guarantee that one small shimmering act of goodness and gratitude at a time, life will open up to you and it will reward you in ways that will leave you in awe."