Oprah's Calling Prince Harry and Meghan Markle Sit-Down the 'Best Interview She's Ever Done', According to Gayle King
Oprah Winfrey's interviewed a lot of people in her career but her conversation with Meghan, Duchess of Sussex and Prince Harry, Duke of Sussex just might be her best one yet. At least, that's how Winfrey's describing the upcoming primetime special according to her close friend and TV personality, Gayle King. 
This is Meghan Markle and Prince Harry's first major interview since stepping down as senior royals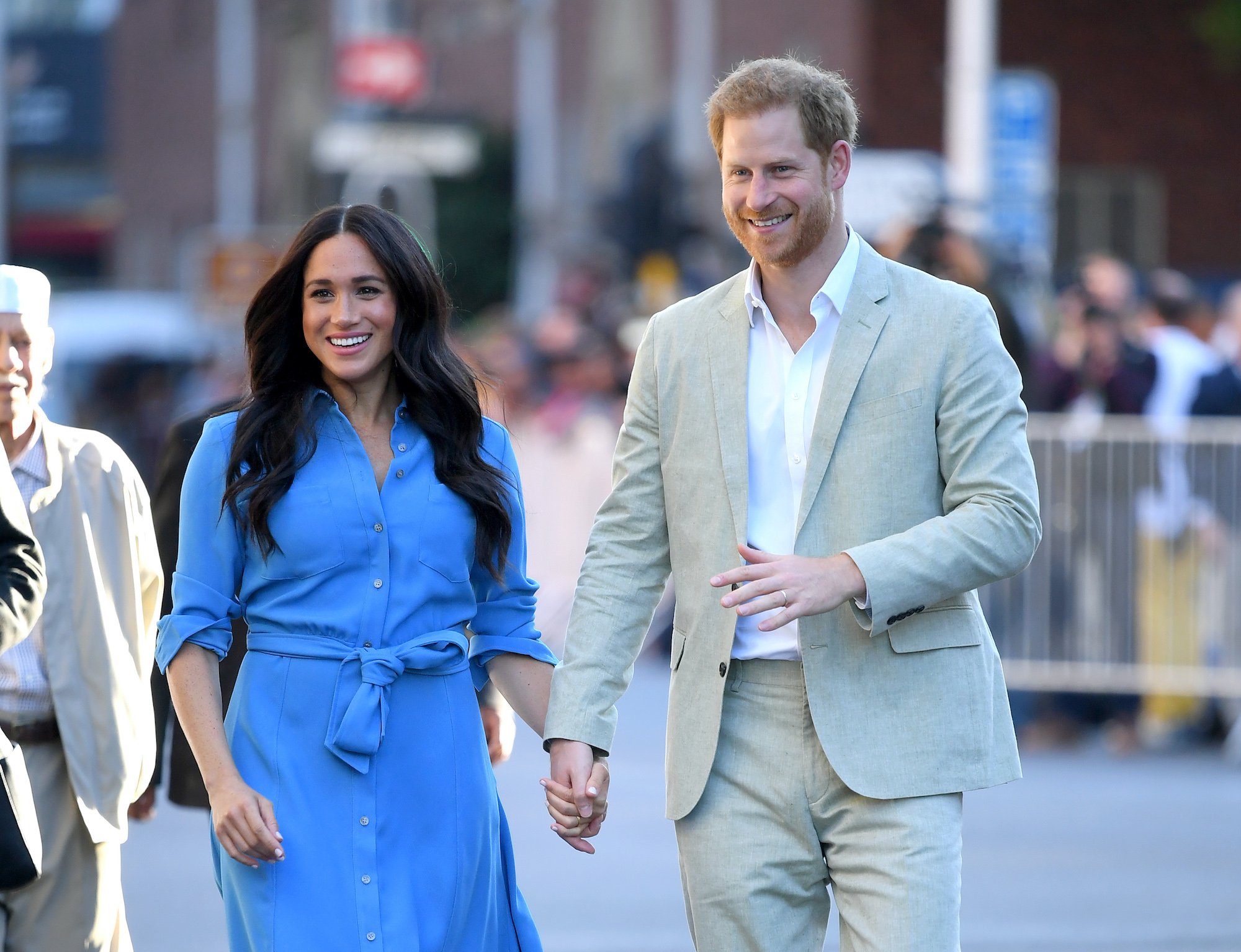 RELATED: Prince Harry and Meghan Markle: 3 of Their Most Memorable Interviews Moments
Oprah with Meghan and Harry: A CBS Primetime Special marks the couple's first major interview since their bombshell January 2020 announcement saying they wanted to "carve out a progressive new role within this institution." 
The Duke and Duchess of Sussex are now living in California with their 1-year-old son, Archie Harrison Mountbatten-Windsor, and they have baby no. 2 on the way. Since their royal exit, the couple's inked lucrative deals with Spotify and Netflix. They've also been slowly moving forward with the Archewell Foundation. 
The 90-minute interview, which airs on March 7, comes shortly after Buckingham Palace officially confirmed Meghan and Harry won't be returning to their royal roles. The Duke and Duchess of Sussex will have to give up their royal patronages and they will no longer use their His/Her Royal highness titles although they'll still have them. Harry's also losing his honorary military titles, which will be redistributed to working royals. 
"While all are saddened by their decision, The Duke and Duchess remain much loved members of the family," the palace said in a statement issued on Feb. 19, 2021.
Gayle King says Oprah Winfrey is calling Meghan Markle-Prince Harry sit-down 'the best interview she's ever done'
Before two teasers for the interview aired during 60 Minutes on Feb. 28, 2021, King touched on it during a CBS This Morning segment. While discussing Harry's recent interview on The Late Late Show with James Corden King promoted the primetime special. According to People, she told viewers per her "reliable sources" — aka Winfrey — it's her "best interview." 
"We want to remind you Harry and Meghan are talking to Oprah," King said."It's their first major broadcast since giving up their senior royal duties … and I've heard from reliable sources – this is Oprah talking – that it's the best interview she's ever done."
King added, "So I'm curious. I think that's saying something."
RELATED: British Royal Family 'Missing' 1 Quality Since Meghan Markle's Departure, Author Says
In the "intimate conversation," Meghan and Harry will have individual and joint interviews. 
"Winfrey will speak with Meghan, The Duchess of Sussex, in a wide-ranging interview, covering everything from stepping into life as a Royal, marriage, motherhood, philanthropic work to how she is handling life under intense public pressure," CBS said in a statement. "Later, the two are joined by Prince Harry as they speak about their move to the United States and their future hopes and dreams for their expanding family."
There's 'no subject that's off-limits,' Oprah Winfrey says in preview
RELATED: Meghan Markle and Prince Harry Won't 'Make Any Waves' in Their Oprah Interview, Former Palace Spokesman Says
In one of the previews, Winfrey says there's nothing they can't talk about. "I just want to make it clear to everybody there is no subject that's off-limits," she said. So what do they discuss? At one point, Harry's seen talking about his late mother, Princess Diana. 
"You know, for me, I'm just really relieved and happy to be sitting here, talking to you with my wife by my side because I can't begin to imagine what it must've been like for her going through this process by herself all those years ago," he said. "Because it has been unbelievably tough for the two of us, but at least we have each other."
Meghan and Harry's Winfrey interview airs on March 7, 2021, at 8 p.m. on CBS.