Oprah's Famous Car Giveaway Wasn't Actually That Free At All
Everyone remembers when Oprah dominated daytime television. And for those who never watched a single episode, you probably recall hearing about her massive car giveaway. In a brilliant marketing move, the queen of talk shows surprised her audience by giving them all a new set of wheels. "You get a car! You get a car! …
Everyone remembers when Oprah dominated daytime television. And for those who never watched a single episode, you probably recall hearing about her massive car giveaway. In a brilliant marketing move, the queen of talk shows surprised her audience by giving them all a new set of wheels. "You get a car! You get a car! Everyone gets a car!" Even if you didn't catch the episode when it originally aired, you certainly remember hearing about that pivotal moment. It continues to be immortalized as social media memes, even today. What some may not realize is that Oprah's gesture didn't really cost her that much, nor what you would think. And for those who received new cars that day, the gift wasn't entirely free at all.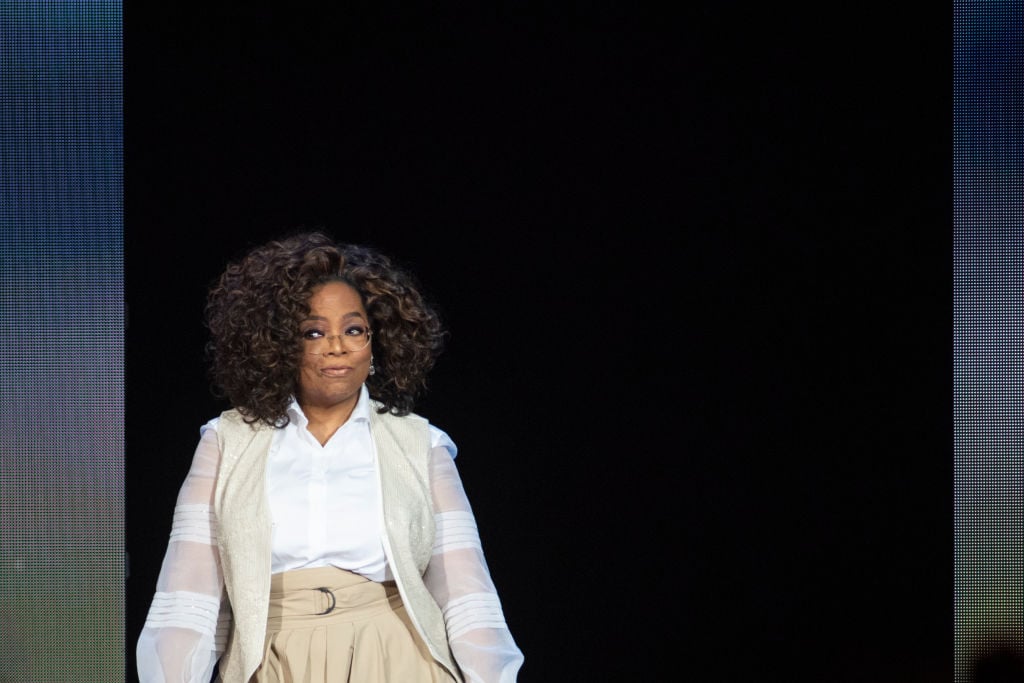 It started as a 25-car giveaway idea
According to Hot Cars, Oprah's friend happened to be sitting on a plane next to one of the executives for Pontiac. A friendly business conversation ensued, and a marketing idea was born. Per the original discussion, Pontiac would agree to donate 25 G6 models to The Oprah Winfrey Show, as part of a joint marketing endeavor. However, as the plan took shape, Oprah instead insisted on one new car for each audience member, in a house capable of seating 276 fans. In doing that kind of math and for cars that were valued at $28,500 each, according to Forbes — it's an idea that cost Pontiac millions in donated vehicles. Oprah thoroughly vetted each intended audience member and handpicked only those she felt needed a new car, or a generous reward based on career good deeds.
Oprah executed her element of surprise
Oprah was nearing the end of the show and teased the audience. First, she announced a group of guests on the show would receive a new Pontiac G6. Then she said one audience member had also won a set of keys. It was then, Oprah began pointing in every direction and shouting, "you get a car! You get a car! Everyone gets a car!" Pandemonium followed as audience members screamed and cried tears of joy. It would be a day that made an impression on at-home viewers as well as the handpicked audience members, who each received a brand-new car. Some call it one of the most genius marketing stunts in television history.
Why Pontiac G6 recipients complained about winning
So, while Pontiac donated the cars to the show, in a marketing strategy partnership with Oprah, the new car owners still had to pay. In fact, in order to take delivery of their Pontiac G6, the winners would first be responsible for paying gift taxes. For some of these individuals, they were on the hook for $6,000-$7,000 in out of pocket expenses. This was a hefty figure, considering many of these winners were selected because they struggled with financially purchasing a reliable vehicle. Of course, getting a new car for $6,000 is a massive discount. But for many, it came as a shock and presented financial challenges.
How much did the giveaway cost Oprah?
So, if Oprah didn't pay for the cars, nor the gift taxes, was she out any money at all? Given that her ratings and show popularity skyrocketed after the episode, surely she had some investment responsibility, right? The talk show legend did, in fact, cover the cost of registration and outright fees for each of the Pontiac sedans. It set her back thousands, albeit a pale comparison to the financial investment it cost Pontiac. It was a memorable gesture that went on to inspire other Oprah-sponsored giveaways in the episodes that followed, along with hilarious memes a decade later.
In the end, it was a marketing gimmick and gift that resulted in costs for everyone involved, including the audience winners. And for Oprah, considering her vast wealth and financial status, it didn't cost her much.