It's Hard Not to Read Oprah's First Tweet as If She's Yelling At You From Across the Room
"You get a car! You get a car! Everybody gets a car!" Oprah Winfrey shouted these iconic words on her talk-show on September 13, 2004. Winfrey kept this same energy when she sent out her first tweet in April 2009. The upbeat businesswoman sent her first tweet out in all caps, sticking to her signature style even on Twitter.
While Winfrey's long-running talk-show ended in 2011, her career certainly hasn't slowed down. Read on to learn more about Oprah Winfrey's epic career and what she has been up to over the last decade.
Escaping a life of poverty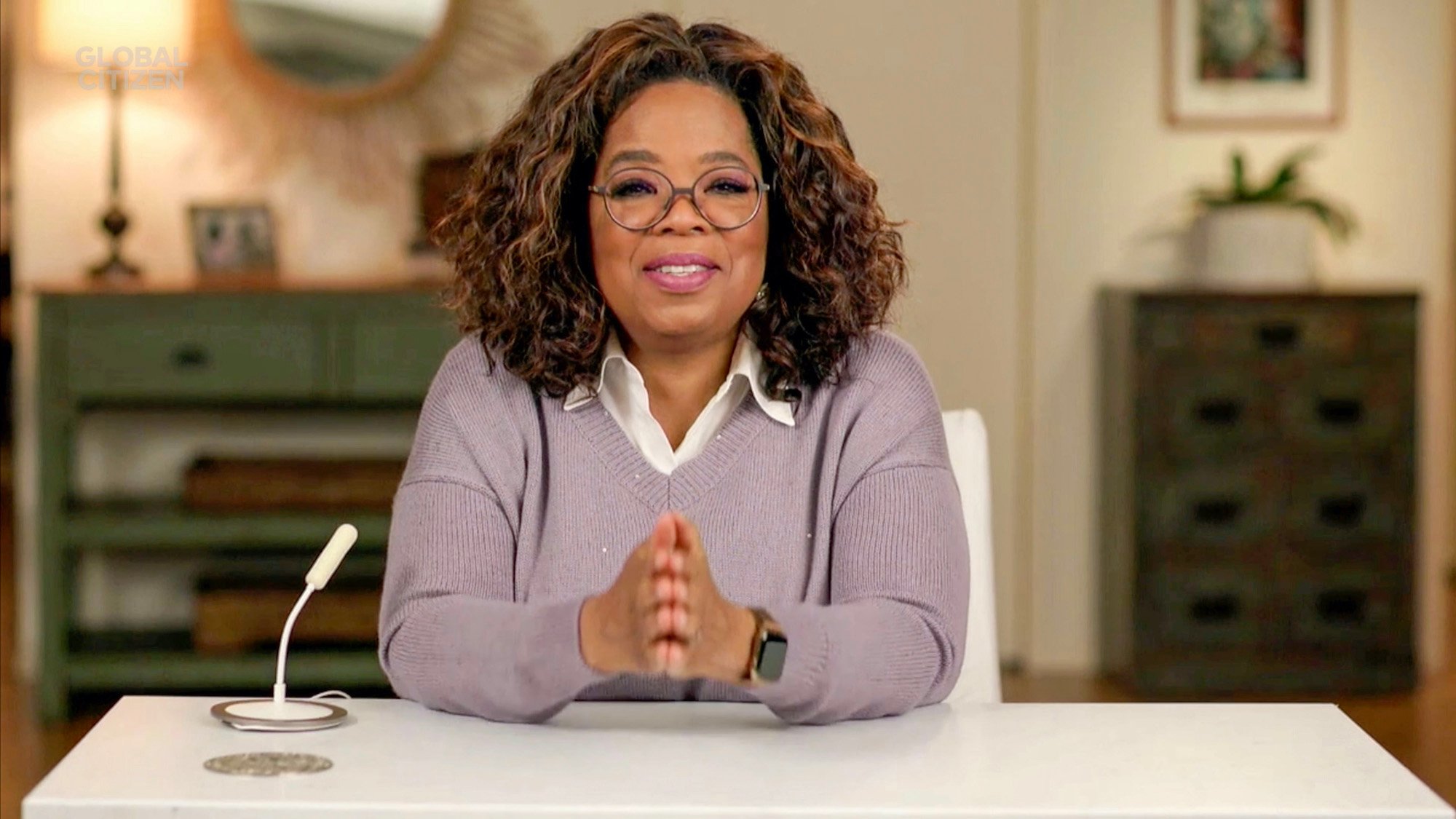 On January 29, 1954, Oprah Winfrey was welcomed into the world by an unmarried teenage mother in rural Mississippi. Oprah and her young mother struggled through years of poverty in the deep south. However, against all odds, Oprah Winfrey was able to crawl her way out of circumstances.
After being sent to live with her family in Tennessee, education was made a top priority for the teenage Oprah Winfrey. In high school, Oprah placed in a national speech team event and secured a full scholarship to Tennessee State University. 
Once at college, Winfrey continued to entertain and become involved in media-related events. She worked at a local black radio station and worked to expand her media skills. Oprah majored in Speech Communications and Performing Arts at Tennessee State University. However, bigger things were calling towards the end of her college career.
In 1975, Oprah left college a credit short to take a job in the television industry. While it was the right move at the time, Oprah did go back to college. She officially earned her bachelor's degree in 1987. 
Becoming an American icon
RELATED: How Did Oprah Become Famous?
Oprah's first taste of television came at Nashville's WLAC-TV. At her local news station, she became both the youngest and first black female news anchor at the station. While this was an amazing accomplishment, this was just the beginning for Oprah Winfrey.
After working in the Tennessee area for a few years, Winfrey relocated to Chicago in 1983. Three short years later, The Oprah Winfrey Showwas launched. 
The launch of The Oprah Winfrey Show transformed Oprah Winfrey into an American icon. The talk show first aired on September 8, 1986. The show ran for 25 seasons, officially coming to an end on May 25, 2011. The Oprah Winfrey Show had an amazing run.
Oprah could have easily retired after an amazing career, but that just wouldn't be Oprah. She wanted more, and knew she could achieve it. 
The 'Queen' of all media
RELATED: Oprah Winfrey Is So Wealthy She Has a Marble Bathtub That Is Carved to the Shape of Her Body
Since the ending of The Oprah Winfrey Show a decade ago, Winfrey has created her own TV network, a radio channel, a website, and has written a few books too. Winfrey's TV network, the Oprah Winfrey Network or OWN, has become widely successful since its launch in 2011.
Through her success in multiple media forms, Winfrey has garnered the nickname the "Queen of All Media." 
As one of the most successful and richest African Americans of the 20th Century, the "Queen of All Media" is definitely a deserving title for the one and only Oprah Winfrey. From being born into poverty in the deep south in 1950s America to becoming the first black multi-billionaire in America, Oprah Winfrey has been on a journey like no other.
If her past is anything to go off of, the "Queen of All Media" probably has a few more tricks up her sleeve as well.