Oprah's Most Embarrassing Moment Involves Diana Ross, Blood, and a Giant Hole
With public figures like Oprah Winfrey and Diana Ross, who are so huge and who have been in the limelight for so long, it's almost certain that there would be some embarrassing moments. Some over-the-top moments have become memes, such as Oprah giving away cars to her entire audience.
Others have demonstrated a significant sense of diva-ness, especially in the case of Ross. But nonetheless, the celebrity power of these two figures has kept them famous and beloved, and fans are happy to forgive these gaffes.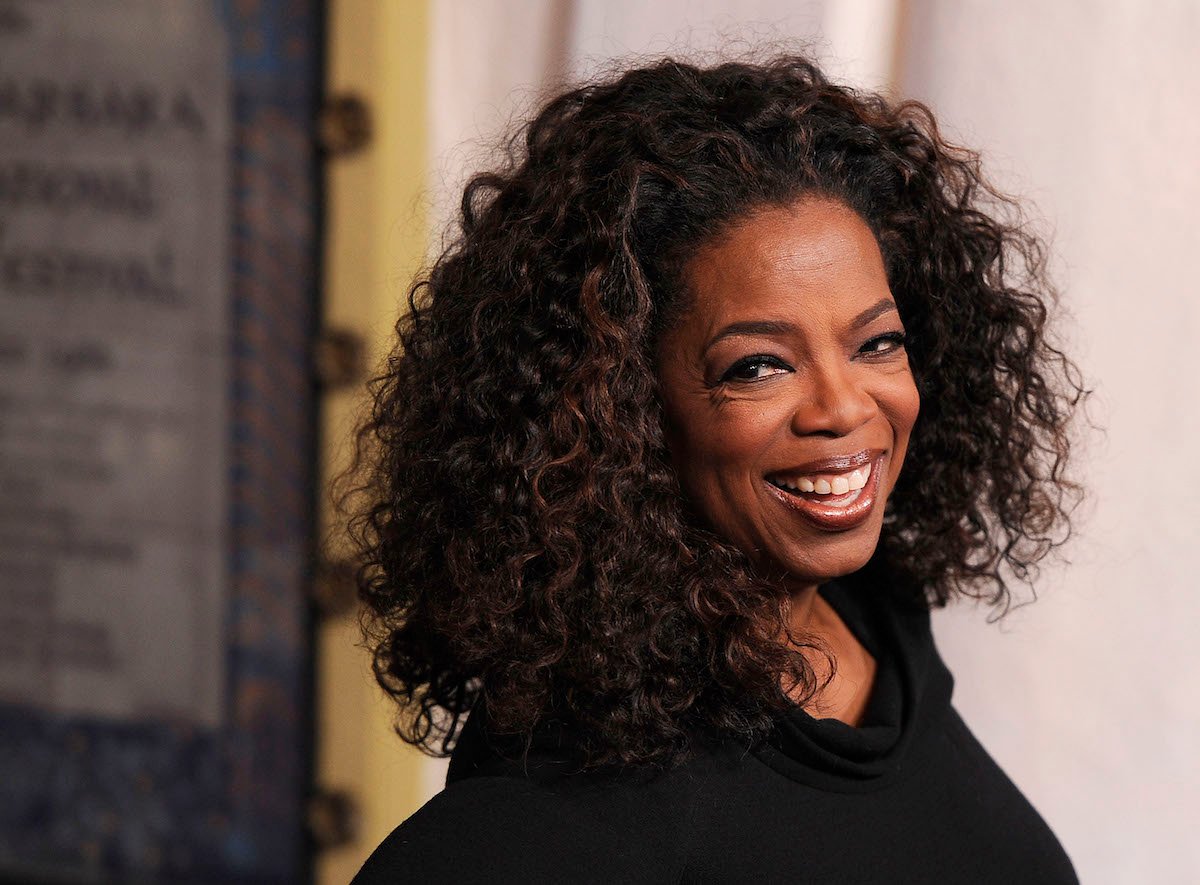 So when the two come together, it would have to be a pretty big deal, and an even bigger deal if something embarrassing happened. And something embarrassing did happen, to the point where Oprah cites it as the most embarrassing moment of her career. What could be so bad to lead a seasoned professional like Oprah to describe it as her most embarrassing moment?
Oprah Winfrey has had a long career
Today, Oprah might be the most well-known talk show host. She started as a local news anchor — in fact, the first Black woman to be a news anchor at her channel.
But in 1983 she moved to Chicago to host a morning talk show, and with Oprah at the helm, the talk show's ratings rose very quickly. By 1988, this talk show had become The Oprah Winfrey Show that we know and love today.
Oprah's TV show, and her fame, grew over the years. Her show was more than just gossip and drama — she tackled real life, important issues like gay rights, health, and politics. She also became an important role model as a Black woman speaking on national television, and sparked the careers of other celebrities.
Even though The Oprah Winfrey Show ended in 2011, she still continues to be a shrewd businesswoman and public figure with a production company, TV network, and magazine – among other investments.
Diana Ross has legendary status
Ross is another celebrity who's been a huge inspiration. In the early 1960s, Ross joined Motown girl group The Supremes, and the group would go on to make many hit songs like "Where Did Our Love Go," "Stop! In the Name of Love," and "You Keep Me Hangin' On." They were one of the main groups of Motown Records, though in 1970 Ross decided to go for a solo career.
Ross' solo career was quite successful. She even expanded into acting, starring in 1972 in Lady Sings the Blues, a Billie Holiday biopic. Another one of her most famous roles was as Dorothy in The Wiz. She sang at the 1982 Super Bowl, and in the 2000s even reunited with The Supremes. Diana Ross is a celebrity that can really be called a legend.
What was Oprah's most embarrassing moment?
A piece by BestLife magazine recounts what Oprah says is her most embarrassing moment. She revealed the incident in a 2017 After the Show Q&A.
Oprah was emceeing the 1994 World Cup in Chicago, but there were some holes in the stage she was worried about. "I'd rehearsed the day before, and I said to them, 'You guys have this plastic covering the stage that is the same color as the stage, so you guys really need to change that,'" Winfrey said. "They did not."
Nonetheless, she performed on that stage — and introduced Diana Ross, who sang her hit song "I'm Coming Out." But when Oprah tried to get off the stage, she fell into one of the holes. On top of that, she injured herself, and couldn't get out. She had to be carried out security — fans in the stadium could see, but it was all off-camera.
"I turn to walk off the stage and fell in a hole," the host said. "The hole that was covered with the plastic. I went straight through the plastic. I went down in this big pit in the hole, fell, scarred up my legs, was bleeding. I couldn't get out, but I could still hear Diana singing."
And as proof of Oprah's professionalism, she continued the show. Sharp-eyed fans noticed that Oprah's dress was torn when she returned to the stage, but perhaps that makes it all the more impressive that Oprah decided to carry on.