'Orange Is the New Black' Star Addresses Spinoff Rumors
Would you support an Orange Is the New Black spinoff? For years, there's been talk of an offshoot of the hit Netflix series, which ran for seven seasons between 2013 and 2019. But nothing has been confirmed so far. Addressing the rumors, actor Laura Prepon says she honestly doesn't think a spinoff is on show creator Jenji Kohan's radar.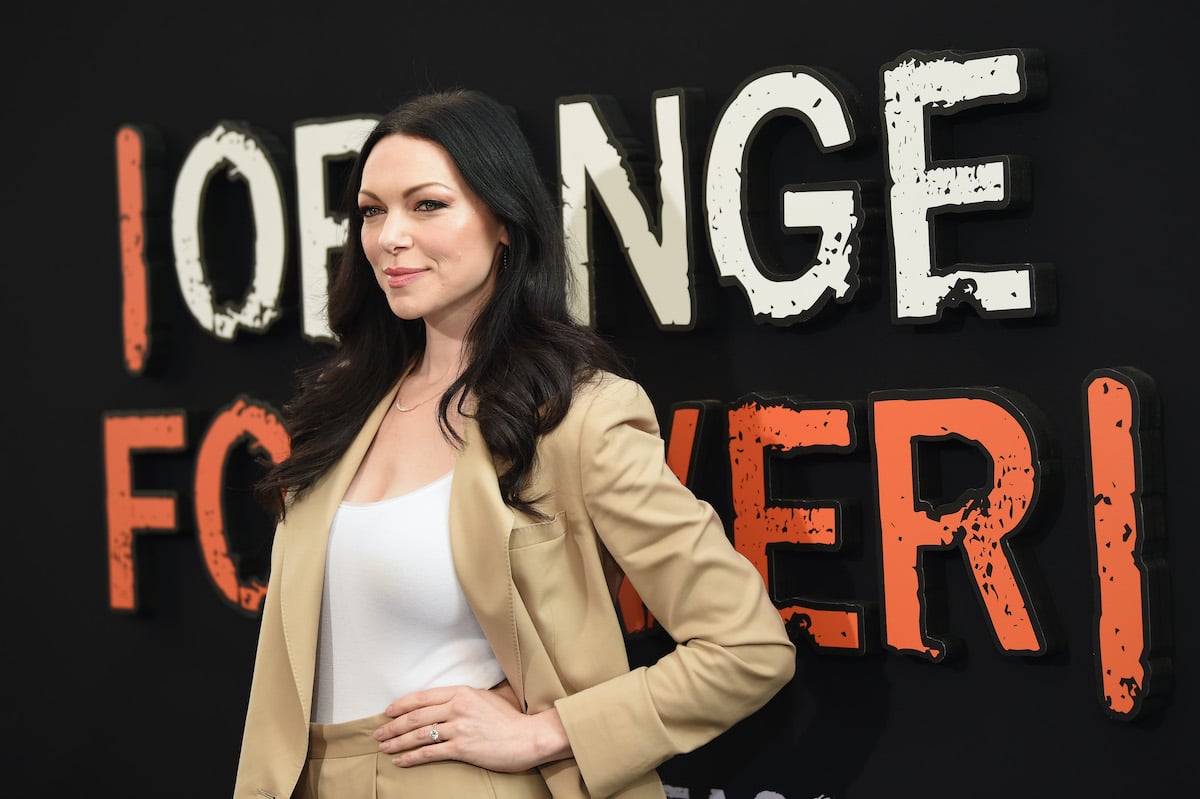 Laura Prepon's comments on a possible 'Orange Is the Black' spinoff are doubtful
A show as successful as Orange Is the New Black seems like it would be bound to get a spinoff. Yet, here we are. The reason it hasn't happened? Prepon thinks she knows.
"I don't think [Jenji Kohan] wants to do that… I think she wants to see some daylight," she told the entertainment website Pop Culture. "I know that people would love to have some kind of spinoff, so I don't know. We'll see what happens but Jenji is just — her mind and her writing, oh man, she's so great."
Reflecting on her character, Alex Vause's outcome, Prepon said she had no idea where she would want her to go next. "I mean, Alex is always going to be Alex no matter what so regardless. When I take off my actor hat and just watch this character as a character — and it's the same reason why I had to play her when I first read the pilot. She's so who she is and she's such a complicated, vulnerable, tough character. I miss her! I do. I miss her," she continued.
In the comment section, fans shared their hope for a spinoff series. "I think that Alex finally getting out of prison, finding herself again in love with her woman Piper, officially marrying her- The Vause-Chapmans – and restarting the challenges of life together in society would be an excellent Spinoff!!!" one comment read. "#orangeforever🍊🖤" read another.
Her comments came after years of 'Orange Is the New Black' spinoff rumors
A spinoff started to seem like a real possibility just a few months before the Orange Is the New Black series finale when Lionsgate executive Kevin Beggs revealed there had been conversations about continuing the show.
"When the timing is right, we'll talk further with Jenji about a potential sequel," Beggs told The Hollywood Reporter in 2018.
Months before that, show producer Tara Herrmann the outlet that the team wanted to do a new show, possibly following couples Larry Bloom (Jason Biggs) and Polly Harper (Maria Dizzia), or Cal (Michael Chernus) and Carol Chapman (Deborah Rush). But Herrmann said that if it happened, it would only be after the original series ended,
"We want people to pay attention to the show we're making, not a musical number with Piper and Alex," said Herrmann. "But that could happen in the future, who knows!"
RELATED: Which 'Orange Is the New Black' Cast Member Has The Highest Net Worth?
How to watch 'Orange Is the New Black' now
Although there don't seem to be any plans on continuing the show, you can at least watch it over and over again on Netflix. The series remains so popular that Time even named it "the most important show" of the 2010s.
"It's one of those things where it's not like a show that's going to go away," Prepon told Pop Culture while reflecting on the impact and popularity of the series. "I mean, people will keep watching it … But yeah, Orange is so special. My cast was just amazing and, like, working with these actors as an actor as well as a director was just a magical experience … It's a wild thing to be a part of. It's so great."
RELATED: Why 'Orange Is the New Black' Will End After Season 7