How Do The Original 'Dance Moms' Feel About The New Season?
After two years, 'Dance Moms' has returned, and Abby Lee Miller is the lone original cast member. How do the OG dance moms feel about the new season?
After a hiatus that spanned nearly two years, Dance Moms has finally returned to Lifetime. The popular show was halted indefinitely back in 2017, when studio owner and dance teacher, Abby Lee Miller, was forced to serve one year in federal prison due to bankruptcy fraud. Though Miller did not serve her full sentence, when she got out of prison she had new issues to contend with. The dance teacher discovered that she had spinal cancer and a new season seemed far from reach. But despite the odds, the show has returned for its eighth season. But how do the original dance moms feel about the new season?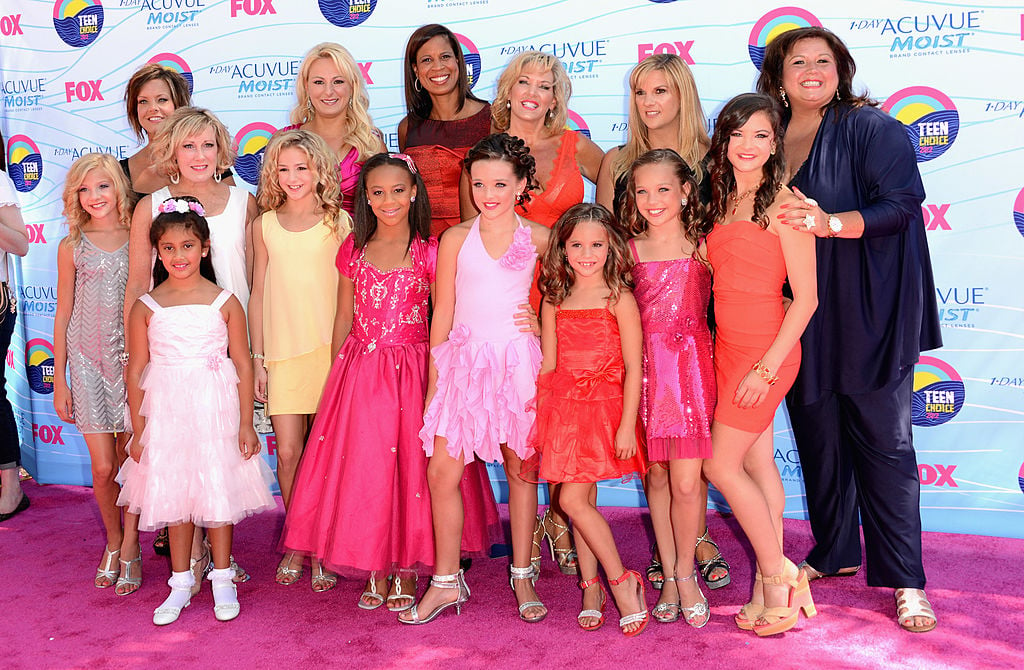 Cast
Noticeably missing from the new season of Dance Moms are all of the original dancers and their mothers. Though the show has always had a large fan base, it's a risky move to continue the show when Miller is the only returning member of the original cast. So much of the beauty of the original show relied on the dynamic between the dancers and their mothers (Holly, Christi, Melissa, Kelly, and Jill) and the rich history between them. Those kinds of connections just can't be recreated or artificially constructed.
Irreplaceables
It seems that the OG dance moms agree that the show is better left alone. Jill Vertes (who joined the show with daughter, Kendall, in season 2 but is still widely considered to be an original) took to her Instagram page to express this very sentiment. The post shows a picture of all five original moms and is captioned with a simple "Just sayin' #letitbe"
The OG moms were quick to show their love and support of one another on the post. "Love all of you!! ❤️" wrote Melissa Gisoni. That was quickly followed by a sweet yet cryptic message from Christi Lukasiak. "If I could "like" this 876 times, I would. If only people could read our group text chain now….that's a show in itself 😂😂 " the dance mom wrote.
But, it wasn't long until Miller took notice of the picture and decided to leave a quippy comment questioning the moms' makeup and wardrobe choices. "Hahaha! This is after quite a few years with the stylist and a glam squad go back and look at the first year!!!" the studio owner teased.
Vertes quickly shot back that they felt blessed to even be at an award show.
"This was our very first Kids Choice Awards, when the kids met Justin Bieber and Taylor Swift! We still lived in Pittsburgh and were so thrilled to be invited!!" she said in response to Miller.
Though Vertes gave a good response, it didn't have that little zing that we were all craving. Proving that some things never change, Lukasiak did what she does best and fired off a pitch-perfect comeback to Miller. Though she didn't tag her specifically, it's pretty clear she was referring to the dance teacher.
"Doesn't she have new moms to torture? And if she's not living in the past, why is she worried about what all the "old moms" are doing? Be gone, witch, you REALLY have no powers here anymore. 😂" Lukasiak quickly commented.
Friends
It seems that after all this time, the OG dance moms have let bygones be bygones. Knowing that they have a history that only they can understand solidifies their unbreakable bond. And the connection goes far beyond social media support. Lukasiak admits that she is in constant communication with her longtime friends. "I still talk to all of the original dance moms. We have a text chain and we talk all the time. All the time. Yes, Melissa is included in it for sure. Like, we are friends, we have a long history together." she said in her Instagram live story.
New Project
Now that the Dance Moms drama is a thing of the past, could this mean that the original moms would consider filming together for an entirely new project? Though nothing has been confirmed, Lukasiak did leave us with this little nugget of knowledge. "We have something coming up. All of us. We think you're going to like it." We think so too and we can't wait to see what's in store.