Original Hulk Actor Lou Ferrigno Is 'Disappointed' With Smart Hulk in 'Avengers: Endgame' — Here's Why
Lou Ferrigno, who played Hulk in 'The Incredible Hulk' TV series, is unhappy with the CGI used to create Smart Hulk in "Avengers: Endgame" and the overall feel of the character.
Lou Ferrigno is upset with Smart Hulk in the record-breaking movie Avengers: Endgame. 
Ferrigno, 68, played the superhero in the CBS TV series, The Incredible Hulk, which premiered in the late 1970s and ended in the 1980s after five seasons and 80 episodes. An actor who got his start as a bodybuilder, Ferrigno has made it clear he's less than enthusiastic with the green superhero's looks in Avengers: Endgame. 
Mark Ruffalo played Bruce Banner aka Hulk and eventually what came to be known as Smart Hulk in Avengers: Endgame. In the culmination of all the Avengers movies, Ruffalo's character somehow managed to successfully combine his own brain with the brute strength of his superhero alter ego he refers to as "the other guy." From then on the character became known as Smart Hulk by the rest of the superheroes in the Marvel Cinematic Universe (MCU).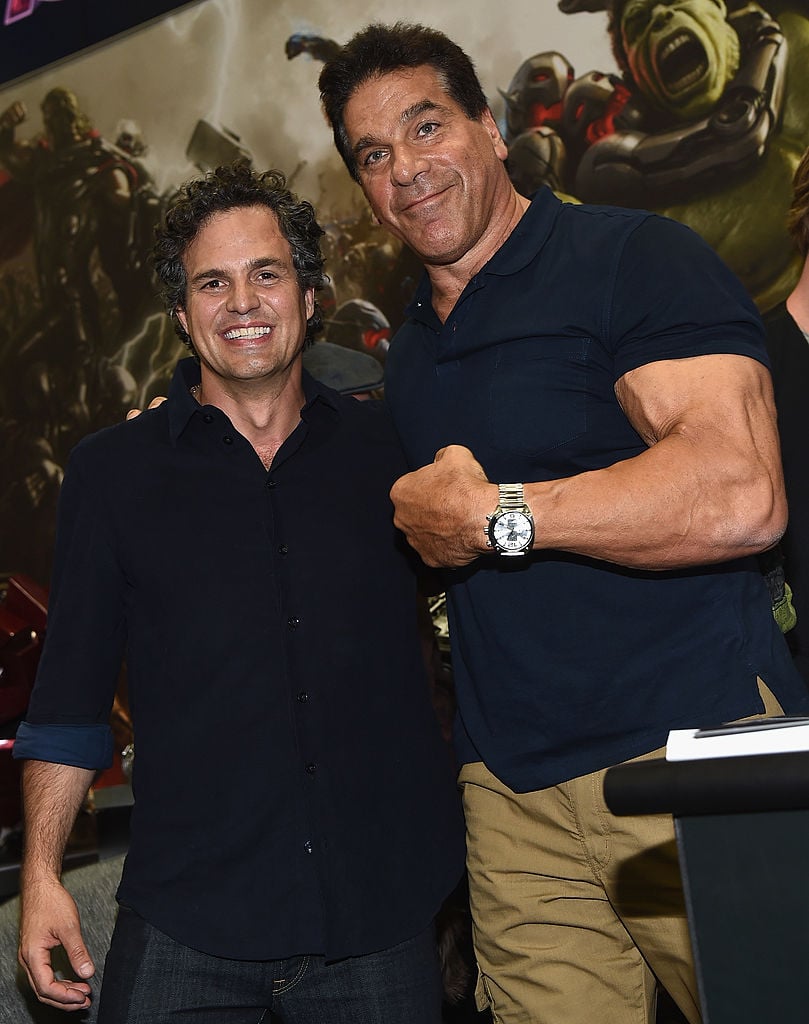 Ferrigno's 'disappointed' with CGI, blames Disney and Mark Ruffalo
Thanks to CGI, Smart Hulk resembled a bigger, more muscular version of Ruffalo complete with glasses and clothes in Banner's style (read: a cardigan). Ferrigno felt the blurring of the two characters left something to be desired. Specifically, the "creature" feel and "hideous" physical characteristics of the original giant green superhero fueled by anger.
During an interview with Comicbook/Marvel, Ferrigno shared why he felt "disappointed" with Smart Hulk after seeing the character in Avengers: Endgame.
"What's happening is that the first two Hulk movies, the CGI was improving, but the last one, [Avengers:] Endgame, I was disappointed," Ferrigno said. 

Why? "Because the Hulk needs to be hideous, he needs to be a creature," he explained. 

Ferrigno continued, saying that he felt Ruffalo and Disney were to blame for what he considered to be an less-than-stellar portrayal of the iconic green superhero. 

"You see in [Avengers:] Endgame, Mark Ruffalo — I think it has a lot to do with him and Disney — I didn't like the way it portrayed [Hulk]," the actor added. "It took away that beauty, that quality of the Hulk. That's why a lot of people liked the series."

He says Hulk's 'dialogue conversations … spoiled it'
Ferrigno voiced Hulk in The Incredible Hulk, The Avengers — which marked Ruffalo's introduction as the character — as well as Avengers: Age of Ultron. Due to the "strong bellow when the Hulk roars" Ferrigno couldn't "talk for two days" after recording the voiceovers. He said going from Hulk's previously primitive way of communicating to Ruffalo's Smart Hulk participating in dialogue ruined it. 
"[…] I had to almost yell and talk like the Hulk thinks and feels," he said. "And now in this new film, the Hulk is having dialogue conversations, I think it basically just spoiled it," he said referring to Ruffalo's Smart Hulk.
Ferrigno can't take Ruffalo 'seriously enough' as Hulk
At the 2019 Montreal Comic-Con, Ferrigno shared his feelings about his favorite actor to play Hulk — in his opinion, Bill Bixby is "the best" — and explained why he can't take Ruffalo "seriously enough" as the character, according to Collider. 
After mentioning the actors who have portrayed Hulk — Edward Norton, Eric Bana, Mark Ruffalo, Bill Bixby — Ferrigno shared why he can't take Ruffalo's Hulk seriously. 
"But Ruffalo — I think he's a wonderful actor, he blends in with the Marvel aspect of the Avengers — but I can't take him seriously enough," Ferrigno said before explaining why. "Bill [Bixby] has that intensity, and you knew that when he was in danger, you could feel that intensity. But because of Marvel and Disney, they've taken a different direction. You can't take it as seriously as the original series."
Ruffalo is amongst the Avengers: Endgame cast members whose names have been submitted for Oscar consideration.