Original 'Queer Eye' Star Thom Filicia Would Return for a Reboot If It Was 'Relevant' (Exclusive)
The original Queer Eye returned for one night on E! Entertainment's Reunion Road Trip: Queer Eye For the Straight Guy. Thom Filicia said he'd be interested in keeping the party going.
Filicia, who is an original cast member from the 2003 series, said he is often asked about a Fab Five reboot. "If the context were correct," he told Showbiz Cheat Sheet. "The thing is today things are so different than when we were doing it back then. And I think if we could do something that was relevant to what was happening today, I think that it would be a really interesting and fun journey. But it would have to be something that's really relevant to sort of what's going on in the world today."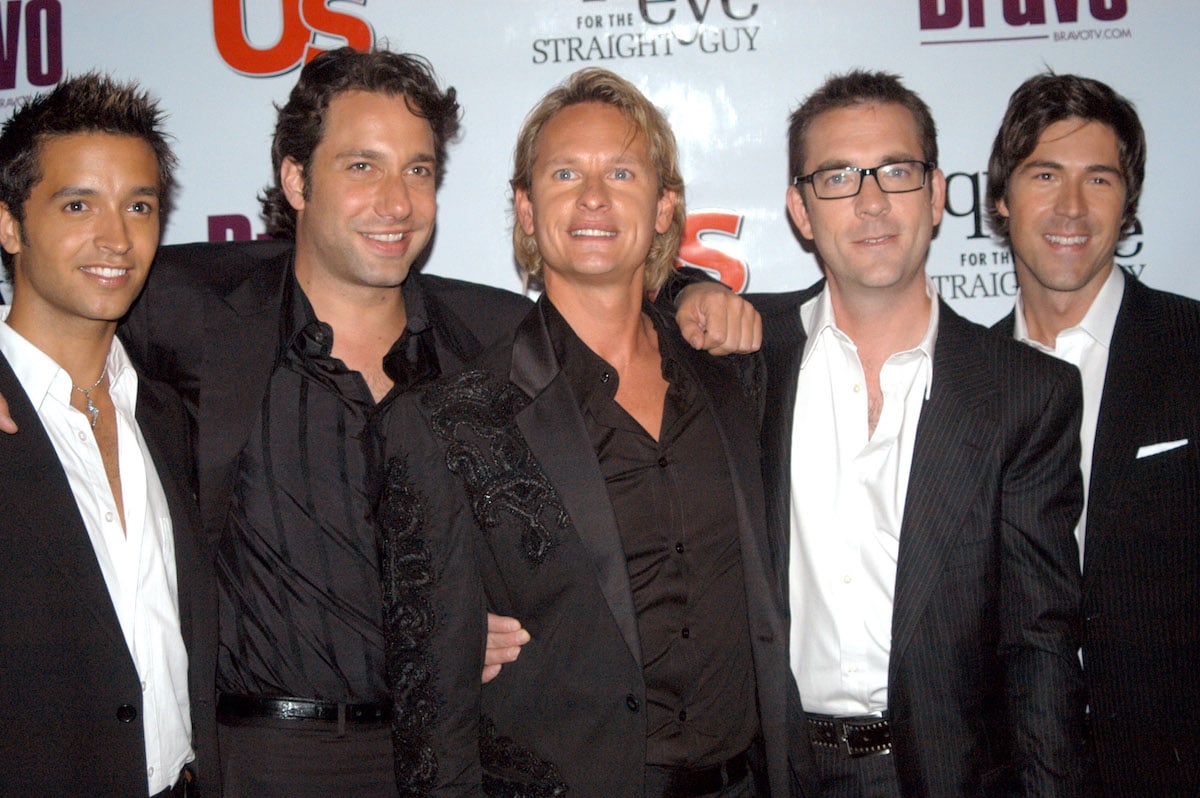 Thom Filicia from 'Queer Eye for the Straight Guy' muses about why the concept was so magnetic
The new Netflix version of Queer Eye follows the same concept as the original show. The premise is that five gay men who are experts in their field band together to help a deserving individual or "hero."
The original show, which featured Filicia as the "design doctor," starred five gay men who help a straight man find his groove. Carson Kressley was the "fashion savant," Ted Allen was the "food and wine connoisseur," Kyan Douglas acted as the "grooming guru," and Jai Rodriguez was the "culture vulture."
The series debuted on Bravo long before reality television found its footing. But it became an instant smash hit, positioning Bravo to become a force for reality television. Filicia looks back and wonders if the series was embraced because the country was in a different place culturally or if the cast truly made magic.
"We didn't know if it was just because at that time it was a new idea," he said. "So we didn't know if people were responding to us or this kind of really crazy, new, fresh concept. And I think what's really interesting is that it was a crazy, fresh new concept that was really cool and interesting."
RELATED: 'Queer Eye': Bobby Berk Reveals He Dropped Out of School and Left Town After Coming Out
"But I do think that there was a sort of magic and this sort of serendipity in our coming together as five people and the wackiness and spontaneity," Filicia continued. "And I think it was kind of like a perfect mix. And I think it's the way that we rip off of one another. I think it has a certain energy and sort of freshness to it that I think clearly still exists, which is cool."
Reality television has changed since the original 'Queer Eye' debuted
While the Queer Eye concept remains rooted in kindness and humor, Filicia observed how reality television has changed, and not necessary for the better.
"I think when we started in reality television, it was a little bit of the Wild West," he recalled. "It wasn't defined yet. It could be anything we wanted it to be. There was no network that was kind of giving us a bit of a narrative that they were hoping for drama or you know, arguing … and so we didn't have any of that."
RELATED: Karamo Brown From 'Queer Eye' Compares the Country To a Relationship Where 'Everyone Was Just in a Heated Argument'
"And I think that reality television, personally, it's not something that I gravitate toward today," he continued. "Because it doesn't necessarily have what I like to take away from television," he said. "I look at TV for fun and information ideas. I like people that are clever and fun and interesting and have a positive message and then are doing something that does make you smile and it does make you laugh and it does make you feel good."
Thom Filicia hopes to see reality television take an optimistic turn
"I think today, we could really use a dose of [levity] in television," Filicia added. "So I think that a lot of the yelling and arguing, just never really hit home with me. However, I think it hit home with a lot of people."
"But I'm guessing moving forward,[especially after the last year] it's nice to watch TV and see really uplifting and positive, happy things happening that are interesting," he said. "That has information and ideas that make sense to improve our environment. And take us to a higher level or better place. And I think that have fun doing it. Why not?"
Reunion Road Trip: Queer Eye For the Straight Guy, streams on Peacock for the entire month of June.