Here's 4 of Our Favorite 'Feel Good' Shows, Only Available on Netflix
If you're looking for something new to binge-watch, Netflix has you covered. There's plenty of original television shows, some of which already won Primetime Emmy Awards. From Unbreakable Kimmy Schmidt to The Great British Baking Show, here are some of our favorite "feel good" shows only available on Netflix.
'Queer Eye'
This makeover show features five experts who "make better" local heroes. It's super fun, super heartwarming, and even a little inspiring, (especially because the "Fab Five" are members of the LGBTQ community.) Since its premiere, Queer Eye has since won multiple Emmy Awards, including Outstanding Casting for a Reality Program.
There are at least two new seasons of Queer Eye coming to the streaming platform within the coming months. One of which takes place in Philadelphia and the other takes place in Texas. Until then, fans can stream already-released episodes, including the special season of Queer Eye: We're in Japan.
'Unbreakable Kimmy Schmidt' 
You'd think a girl kept in a bunker would be a little down on life. But that's just not Kimmy Schmidt. This wide-eyed red-head moves to New York, where she meets Titus and Lillian. The adventures they go on together are nothing short of honest portrayals of life in New York City. 
Still, Kimmy always finds the bright side of each situation, from her rocky relationships, to her GED, to facing the demons of her past. All seasons of Unbreakable Kimmy Schmidt are available on Netflix, although there is an "interactive" episode on the way. Presumably, more information regarding this special episode will be announced soon. 
'Fuller House'
A touch of nostalgia with iconic characters? Fans of Full House fell in love with this comedy series. In it, Kimmy Gibbler, DJ Tanner-Fuller, and Stephanie Tanner return to their childhood home to raise children of their own. 
There are a few cameos from Bob Saget, John Stamos, and Dave Coulier. However, this series mostly follows the Tanner sisters on their few adventures, from motherhood to friendships to relationships. There are still some episodes left to debut on this streaming platform. However, a full five season are available for binge-watching.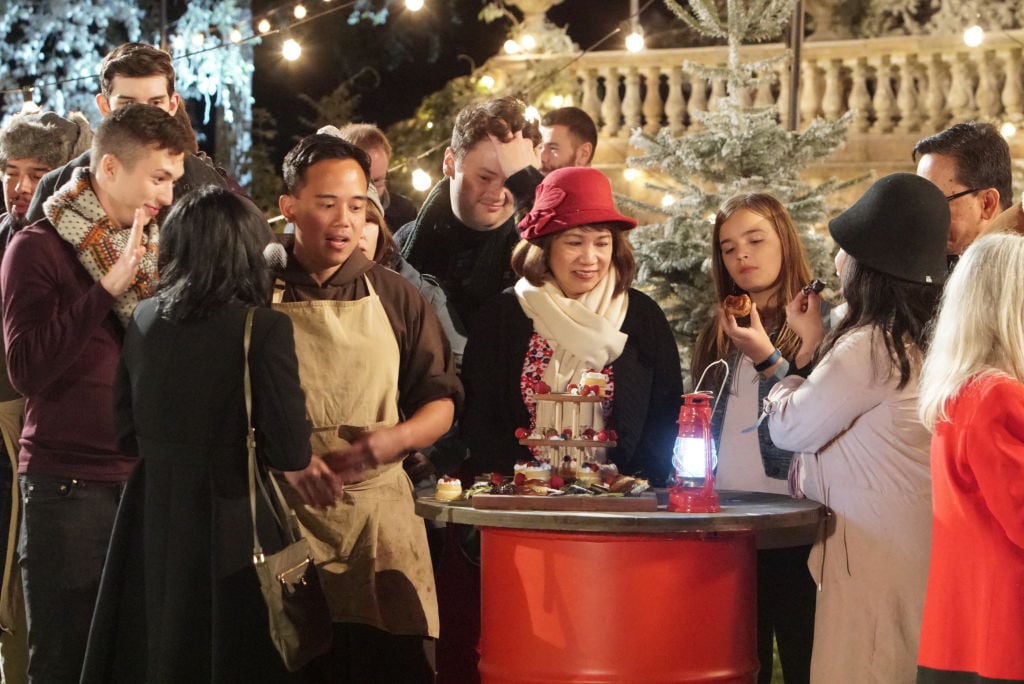 'The Great British Baking Show'
If you're getting tired of cooking at home, this show is a welcomed improvement. In it, contestants bake for their lives, each working toward the title of the best baker. During each episode, there are three main challenges, "signature bake, which tests the bakers' personality and creative flair; a technical bake, which tests experience; and a showstopper bake, during which the bakers are able to showcase their depth of skill and talent."
There's plenty of laughs, trials, and tribulations along the way. That's just what makes The Great British Baking Show so exciting. There are 10 seasons of this reality series available on Netflix, with plenty of iconic desserts created along the way. 
More original television shows are available on this streaming platform. To learn more about Netflix and to subscribe, visit their website.