Orlando Bloom and Katy Perry Have Officially Chosen a Date for Their Upcoming Wedding
2020 might have gotten off to a rocky start, but it is now looking up because we finally have an update on Orlando Bloom and Katy Perry's upcoming nuptials.
According to sources, the couple's finally settled on a date for their wedding, and it just so happens to be right around the corner.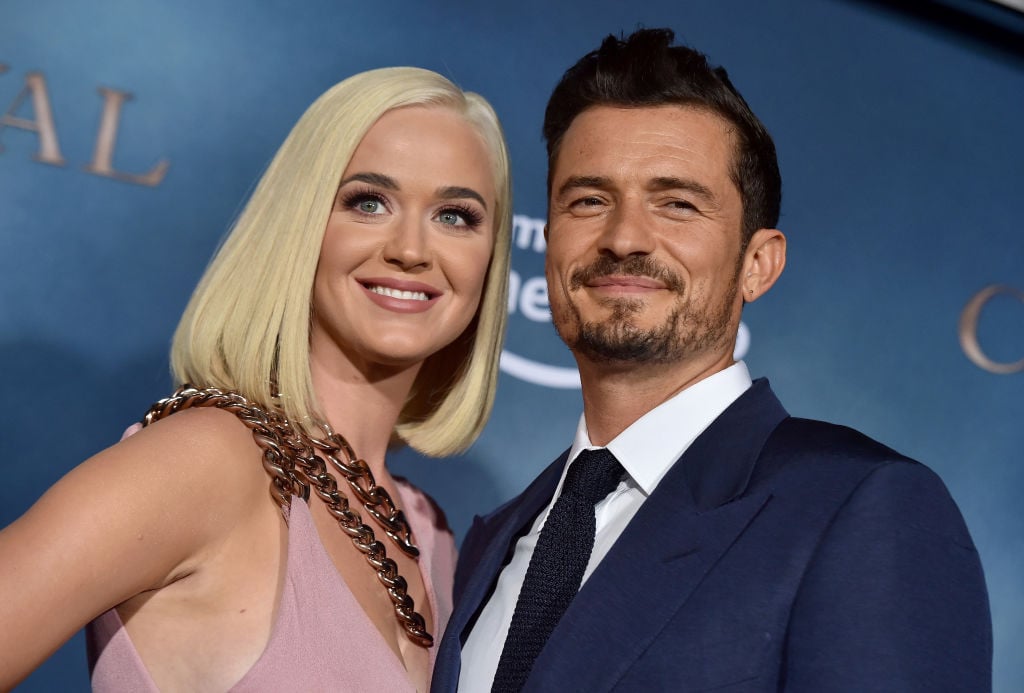 They're planning a spring wedding
After months of searching around for new information about Perry and Bloom's upcoming wedding, we finally know when the couple will be saying "I Do."
Us Weekly reports that the pair plans to exchange nuptials this upcoming spring, which means Perry and Bloom are getting closer and closer to commemorating their love and starting their lives together — at last.
"Katy and Orlando's wedding is in April," a source exclusively revealed.
As for the couple's wedding location, that still remains unclear.
Tabloids previously reported that the A-listers were planning to get married in Disney World inside Cinderella's castle. Though this would have been an ideal wedding location, Gossip Cop eventually shut down this idea by claiming it's just a rumor.
An insider previously told Us Weekly that the couple ran into an issue with their initially planned location, which is why they "changed the timing" of their big day — despite it being scheduled for December 2019.
Though they decided to go for another ceremony date, the insider reassured that Bloom and Perry are "beyond in love," noting that they're enjoying every minute of planning their big day.
"They're going to have one local wedding party, and the other will be a destination wedding party," the source continued.
The couple's already looking forward to life after their wedding
In February 2019, the award-winning actor popped the question to the hitmaker during a romantic Valentine's Day proposal, complete with red heart balloons as well as a stunning ruby and diamond engagement ring.
Perry was the first to share this exciting news on Instagram, captioning a photo of her and Bloom showing off the ring with, "full bloom."
Shortly after his fiancée's post went up, the English actor shared the same snapshot on his Instagram but captioned it, "lifetimes" — making it clear that he and Perry are in this for the long run.
Following their engagement, sources told People that the couple wasn't getting into wedding planning right away and were just "enjoying and celebrating their engagement."
After basking in the joy of their relationship milestone, the couple got to wedding planning and are now not only looking forward to becoming husband and wife — but also having kids of their own.
"Katy wants to have her first kid soon after they get married," a source previously told Us Weekly. Bloom already shares son, Flynn, with ex-wife Miranda Kerr.
Though their wedding is right around the corner, Bloom and Perry aren't stressing and are continuing to enjoy planning their big day.
While many details surrounding their spring nuptials remain under wraps, we have a feeling this is going to be the celebrity wedding of the year.