Orlando Bloom and Other Celebrities Whose Dogs Died Tragically
Actor Orlando Bloom and his fiancée, singer Katy Perry, lost one of their dogs in July 2020. While it's sad when pets die from natural causes, it's especially upsetting when they pass on too soon. Here's what happened to Bloom's dog, plus other celebrities who have lost their dogs in devastating ways.
Orlando Bloom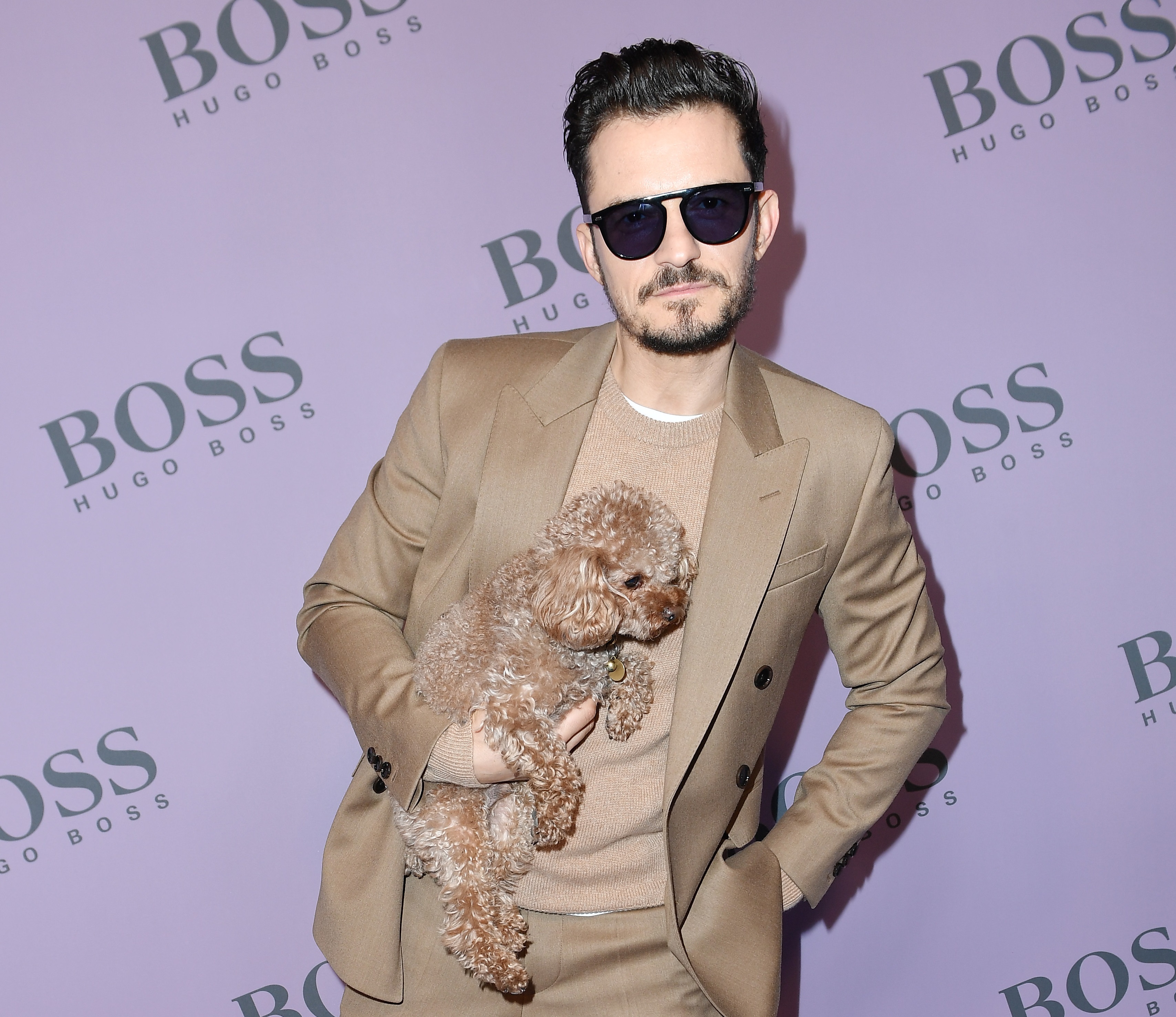 In mid-July 2020, the actor revealed that his miniature poodle, Mighty, was missing. Over the next week, Bloom shared updates on his Instagram account, letting fans know that they still hadn't found him. Then, on July 21, he revealed that, after a week of searching, they discovered his collar, believing him to be deceased.
"I have wept more this week than I thought possible," wrote Bloom on Instagram." I feel so grateful to have learned from my little Mighty man that love is eternal and the true meaning of devotion. He was more than a companion. It was a soul connection for sure." Perry shared his post, adding, "We'll miss our little buddy boy, Nugget's brother so much," referring to her own dog.
Julianne Hough
The former Dancing with the Stars performer had two Cavalier King Charles Spaniels, Lexi and Harley. Though she did not reveal how they died, she explained in an Instagram post in October 2019 that they both passed on the same day, leading fans to believe it was a sudden tragedy.
"Pure love is real, it existed through us," Hough wrote. "My heart expanded and felt the truth of what is possible. I am forever grateful. Thank you for your love. Thank you for being my babies, my daughters."
Sandra Bullock
In the second half of 2018, actor Sandra Bullock experienced loss three times over. "My dad died, and then while my dad was failing, we get a call from the nanny… that our dog, Ruby…had a stroke," she told Ellen DeGeneres on her show. After putting her down, things got worse.
"Days later, [I was told] 'You're dad's not doing well.'" Then Bullock's nanny said to her, "Your other dog has a heart tumor, and she's going to die in three days." So all of these deaths took place within a short time. She told DeGeneres, "When you lose your little rides-or-die, it makes things different."
Tom Hardy
While filming the 2012 film Lawless with Jessica Chastain, Tom Hardy came across a stray dog. He took him in and named him Woodstock, or Woody for short. For the next several years, Woody was often seen with Hardy, on red carpets, in press interviews, and in paparazzi photos.
"It is with great great sadness [and] a heavy heart that I inform you that after a very hard and short 6 month battle with an aggressive polymyositis Woody passed away, two days ago," Hardy wrote in a lengthy obituary, as published by a Tumblr fansite on June 7, 2017. The actor also shared a tribute video to his canine companion.