Orlando Bloom Learned How to Be a Father When the Truth Came Out About His Own
On Aug. 26, Orlando Bloom and Katy Perry welcomed their first child together, Daisy Dove Bloom. This makes Bloom's 9-year-old son, Flynn (with Miranda Kerr), a proud big brother. The actor's own complicated childhood may have something to do with his dedication to being fully "present" for both Flynn and Daisy.
Orlando Bloom found 'balance' when he became a father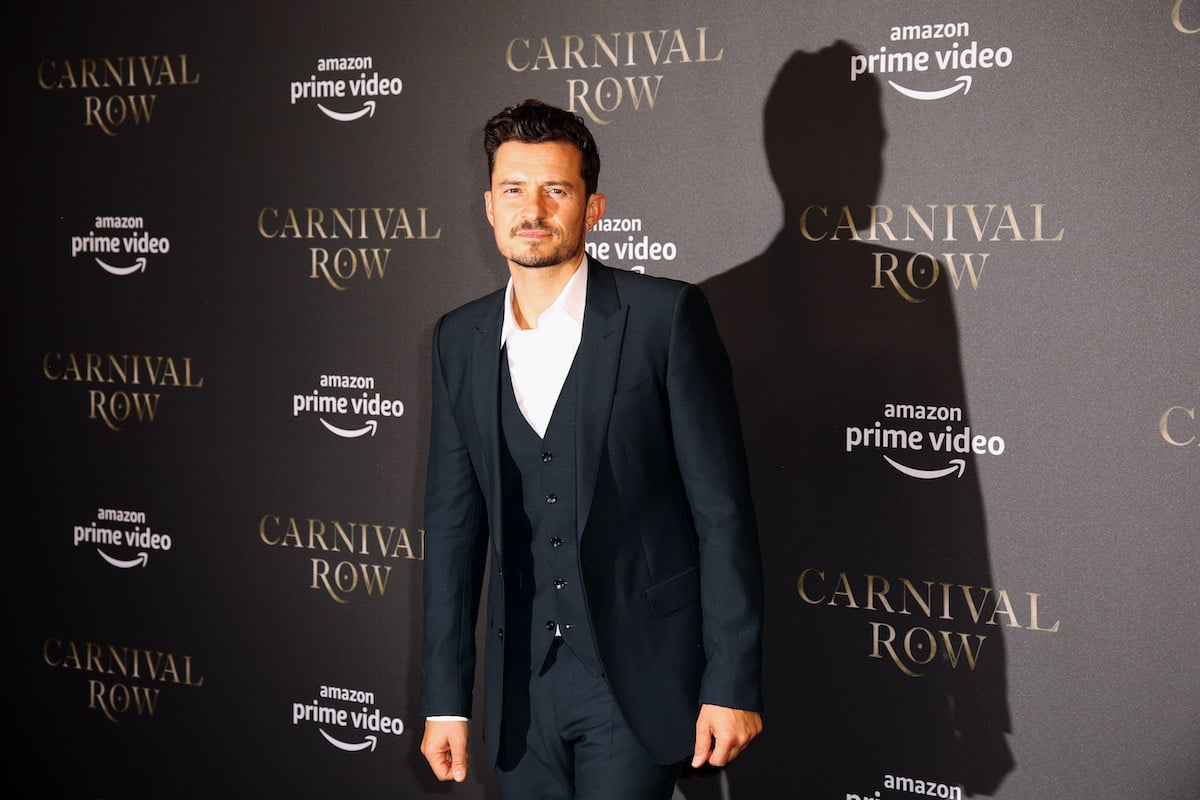 More than nine years ago, Bloom and then-wife, Kerr, welcomed Flynn Christopher Bloom into the world. Two years later, the couple divorced but remained dedicated t co-parenting their son.
"I always was like, 'Listen, we're going to be in each other's lives for the rest of each other's lives. We have a child. Let's [do] whatever it takes,'" Bloom told Howard Stern.
He went on to explain that it took Perry awhile to adjust to being a step-mother.
"When you have a child, you realise you're not the most important person in the room. You know, it crushes your ego, and you go, 'Oh, wow,' right? So it reframes everything."
He continued: "She, you know, is still the most important person in her room [with] her family and everyone else. … I'm sure, you know, having a child for me changed all of that, so I was in a different headspace and she had to kind of work on getting her head into a headspace that felt like, OK, partnership and stuff."
He added that co-parenting with Kerr — who married Snapchat cofounder and CEO Evan Spiegel — isn't "always easy" but they do their best to "make it work" by putting [Flynn's] needs first.
The actor previously posted a tribute to his son thanking him for a "kingdom to share and balance love with life career and everything in between."
On Aug. 26, Bloom's kingdom grew with the addition of Daisy Dove. He and Perry first dated in 2016, took a break, then reunited in early 2018. They became engaged on Valentine's Day 2019.
Fatherhood likely means something different to Bloom than other celebrites dads, partly because of his experiences growing up.
Bloom learned his father was not his father
When Bloom took the role of a "French blacksmith turned crusader" in the 2005 epic, Kingdom of Heaven, it was the movie's "father-son relationship" that sealed the deal.
Bloom opened up to the Chicago Tribune about the film's storyline in which his character learned who his father is — something that deeply resonated with the actor.
"It's interesting how subconsciously things come into your life," he said. The star explained growing up in England. Throughout early childhood, he was told that his father was South African anti-apartheid activist, Harry Bloom, but that wasn't true.
Harry Bloom died in 1981 when the actor was just 4-years-old. By the age of 13, Bloom's mom, Sonia Bloom, revealed that his father was not who he previously believed.
"Harry was a professor of law and considerably older than my mother," Bloom said. "She desperately wanted to have children. My father [Colin Stone], who was one of Harry's top students, was very close to Harry and to my mum."
He continued: "I think my mother and father ended up having an affair, which led to me and my sister, Samantha. Before he died, Harry said to my father he wanted him to look out for my mum and for us. And he has."
That discovery might explain some of Bloom's career choices, relationships, and now, the way he parents his own children.
Bloom is excited to be a 'girl dad'
It's clear Bloom loves being a dad to his son, but over recent months, his excitement for Daisy Dove has grown exponentially.
During an interview with The Tonight Show Starring Jimmy Fallon, Bloom barely contained his joy.
"I'm so excited to have a little daddy's girl," he said. "I hope she's going to love me as much as I'm going to love her."
He added that he's looking forward to "that love of your life feeling."
Well, the time has come. Congrats to mom and dad Bloom on their new bundle of joy!