Oscar Isaac Says 'Moon Knight' Made His Uncle Cry: 'It Just Felt Like Being Seen'
Oscar Isaac has emphasized that Moon Knight touches heavily on mental health issues, and he's seen firsthand how viewers can relate to that part of his new series. In a recent interview, the actor revealed that Moon Knight made his uncle cry because he understood the mental illness experiences that Oscar Isaac's character had to deal with.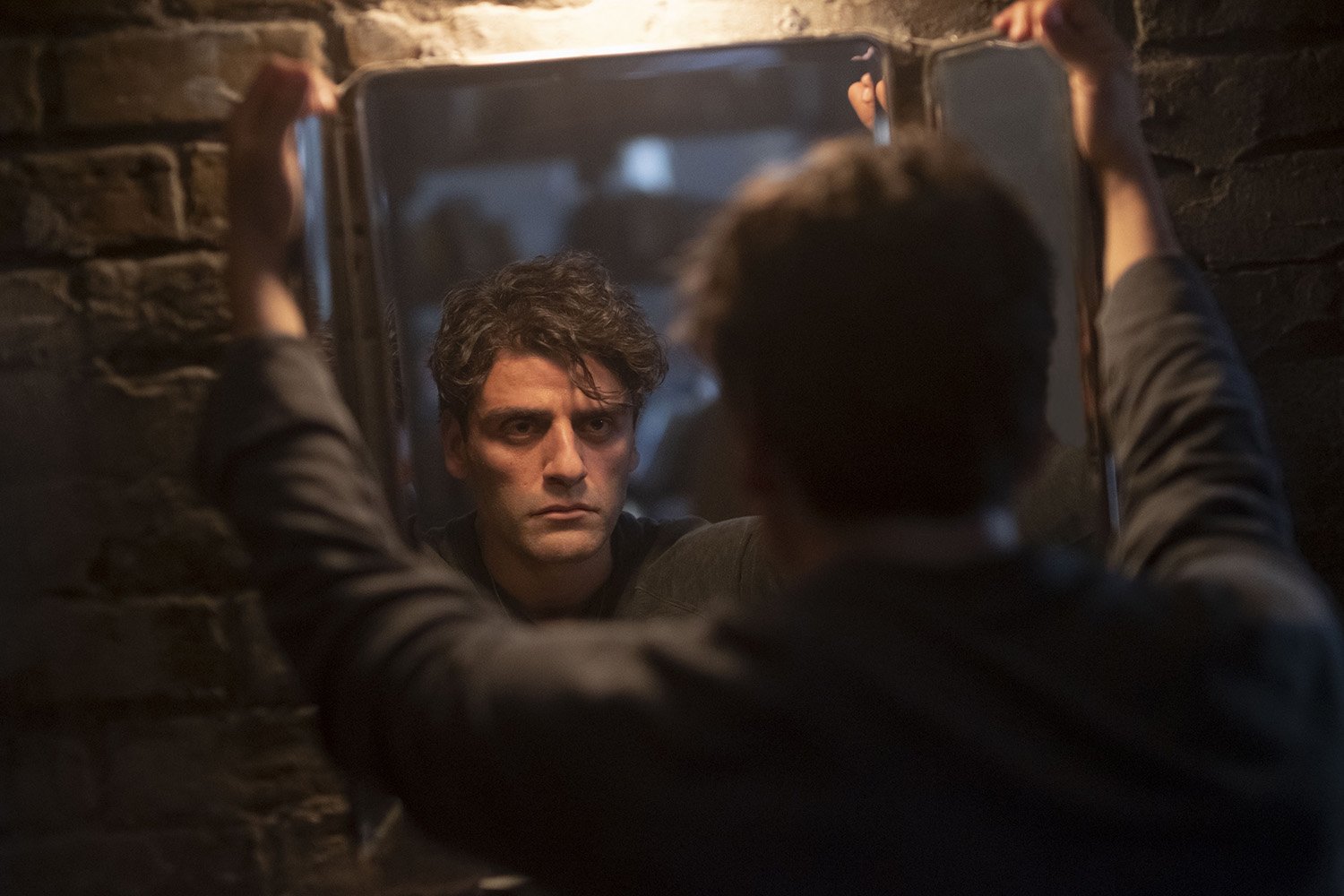 What is 'Moon Knight' about?
Moon Knight sees Isaac in the lead role of Steven Grant, a museum gift shop employee who experiences blackouts. He soon discovers that he has dissociative identity disorder, and he shares a body with a mercenary named Marc Spector (also Isaac). As Steven and Marc learn to navigate their identities, they must solve a mystery involving an Egyptian god.
In a preview of the series, Isaac called Moon Knight "totally unpredictable."
"It's a real, legitimate character study," Isaac explained. "Our job was to, kind of, put a lens on the things that had the most dramatic juice. And ultimately take the mental health aspect incredibly seriously … For me, what's really exciting is that it's totally unpredictable."
Oscar Isaac said 'Moon Knight' made his uncle cry
Isaac further opened up about Moon Knight's mental health topics in an interview with Esquire. He revealed that his uncle cried at the series because "It just felt like being seen." And that's exactly what Isaac wanted to accomplish.
"There was something there that felt like an acknowledgment of the pain and what people do with pain, and the forgiveness, of how you forgive yourself, and how to come to terms with the child within you," Isaac added.
Overall, Isaac said he wanted Moon Knight to celebrate "the power of the human mind" and break the stigma surrounding mental illness.
"We have a superpower, and it's the human brain, particularly for those who deal with trauma and sustained abuse. There's this thing that the brain can do to allow them to survive," he explained.
Oscar Isaac had discussions about the 'psychology' of 'Moon Knight'
Before diving into Moon Knight, Isaac made sure to prioritize discussions about the "psychology" of it all. He told Fandom that he wanted to make dissociative identity disorder the "focus" of the series.
"I think it's important that his disorder wasn't just his backstory or a plot point but actually was the entire focus of the whole thing," Isaac added.
Isaac's discussions involved extensive research of dissociative identity disorder. In doing so, he found it easy to connect the condition to Moon Knight's overall story. He said:
"There's talk about organizing principles; sometimes they're a castle or a labyrinth, witches, dark clouds, forces, so already the language used to describe the feeling of that internal struggle is quite mythological. I found that if we could key into that and connect everything that's happening in some symbolic way to that internal struggle we would succeed."
New episodes of Moon Knight premiere on Disney+ every Wednesday.
How to get help: In the U.S. and Canada, text the Crisis Text Line at 741741 to reach a crisis counselor for support.
RELATED: 'Moon Knight' Episode 1 Contains an Oscar Isaac Easter Egg