Oscar Isaac Took 24 Slaps to the Face From Carrie Fisher to Get 1 'Star Wars' Scene Right
Getting the right shot in a movie can require extreme measures and, sometimes, pain. When shooting a Star Wars film, Carrie Fisher slapped Oscar Isaac's face from various angles 24 times to get the perfect take.
Oscar Isaac plays Poe Dameron in the 'Star Wars' movies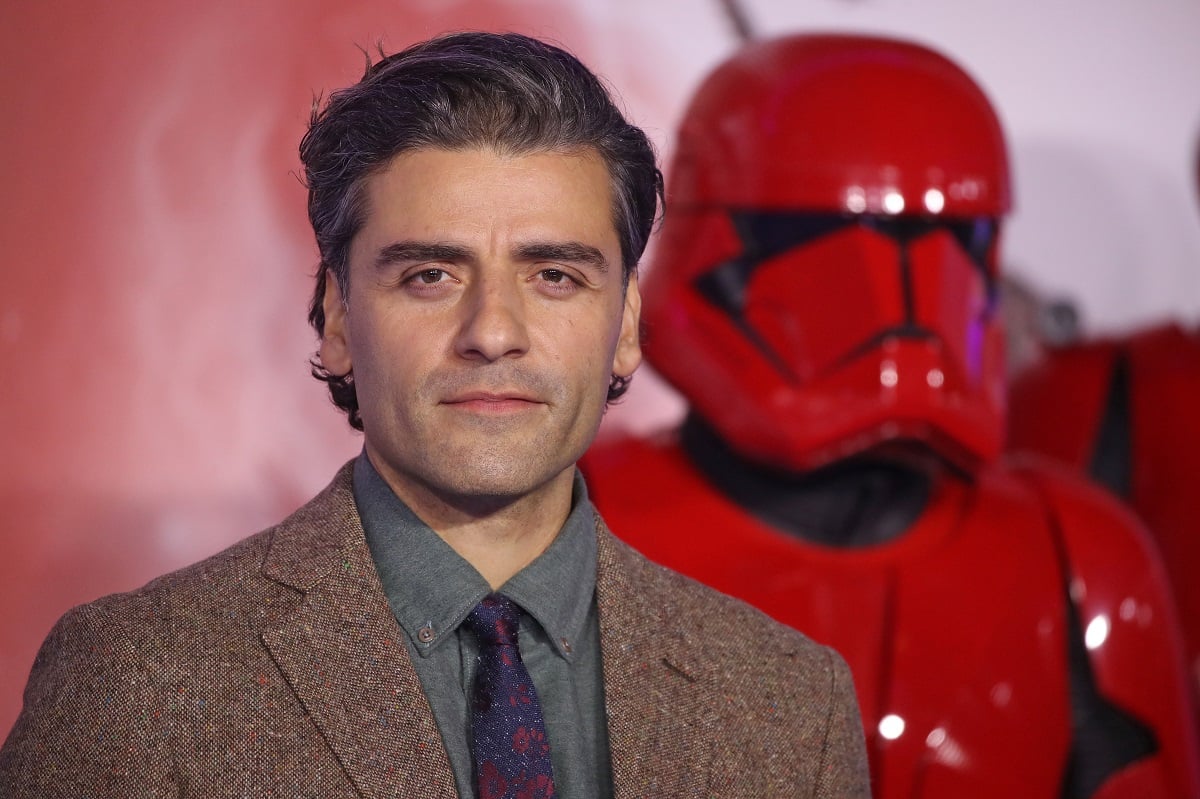 Oscar Isaac broke out in 2013 after starring in the Coen Brothers film Inside Llewyn Davis. The award-winning movie garnered plenty of recognition as an actor and led to notable roles in films like Ex Machina and the HBO miniseries Show Me a Hero.
However, Isaac is best known for his work in the Star Wars franchise. He first portrayed Resistance fighter pilot Poe Dameron in Star Wars: The Force Awakens. Isaac reprised the role in The Last Jedi and The Rise of Skywalker, along with voicing the character in the animated series Star Wars Resistance. In between shooting the Star Wars films, Isaac starred as the titular mutant supervillain in X-Men: Apocalypse.
Isaac took 24 slaps to the face for a 'Star Wars' scene
According to Star Wars.com, Poe Dameron is a starfighter ace for the Resistance and one of General Organa's most trusted fighters. Dameron is such a talented pilot that he can fly anything, especially his beloved X-wing. This talent, combined with being rather headstrong, leads Dameron into trouble. He learns hard lessons about being a leader and a hero to help rebuild the Resistance.
Entertainment Tonight highlighted one The Last Jedi scene when he has to learn some harsh lessons from his mentor, Organa. In it, Dameron gets slapped across the face by Organa — and demoted. To get that scene right, Fisher slapped Isaac 24 times across various parts of his face. 
"That was one of the first things we shot, and I think we did 24 takes," Isaac explained. "That was very surreal to be slapped by Princess Leia repeatedly." Fisher, meanwhile, enjoyed the return of her character's "feistiness" from the original trilogy.
Isaac had to get in shape for his newest role
Oscar Isaac joined another Disney project: the Marvel Cinematic Universe series Moon Knight. Looper describes his character, Marc Spencer, as "a tough, badass, butt-kicking superhero whose primary means of justice comes from his virtuosic combat prowess."
To portray such a superhero properly, any actor would have to dial down his diet and ramp up his workouts and stunt training. Isaac did what he had to to build muscle, learn new weapons, and practice martial arts. And it worked — he "got ripped."
Isaac is no stranger to getting jacked for a movie role. He came into the Moon Knight role already well-conditioned after filming the Star Wars movies and, more recently, Dune. Isaac did a lot of weight lifting and punching bag workouts. He also learned moves from other superheroes, notably Black Widow, and focused on mastering knife work. He even performs much of his own stunt work. But this time, Isaac isn't just going to take a slap.
RELATED: Here's When 'Moon Knight' Takes Place in the Marvel Cinematic Universe