Oscar Isaac's Uncle Is in 'Star Wars: The Force Awakens' Thanks to Some Hilarious T-Shirts
Oscar Isaac has long enjoyed the support of an unnamed uncle. The actor keeps it private enough that it's hard to tell if all the stories are about the same guy.
Moon Knight star Oscar Isaac has a big supporter — or maybe two? — behind his career. Marvel's latest leading man has long enjoyed the support of an unnamed uncle. The actor keeps it private enough that it's hard to tell if all the stories are about the same guy.
The two big uncle stories are charming. They'll have Isaac's fans wishing for nothing but the best for their favorite actor's extended family. It all starts with a hilarious Star Wars in-joke that the cast and crew appreciated so much it landed Isaac's uncle a movie role.
Oscar Isaac has become one of Hollywood's top leading men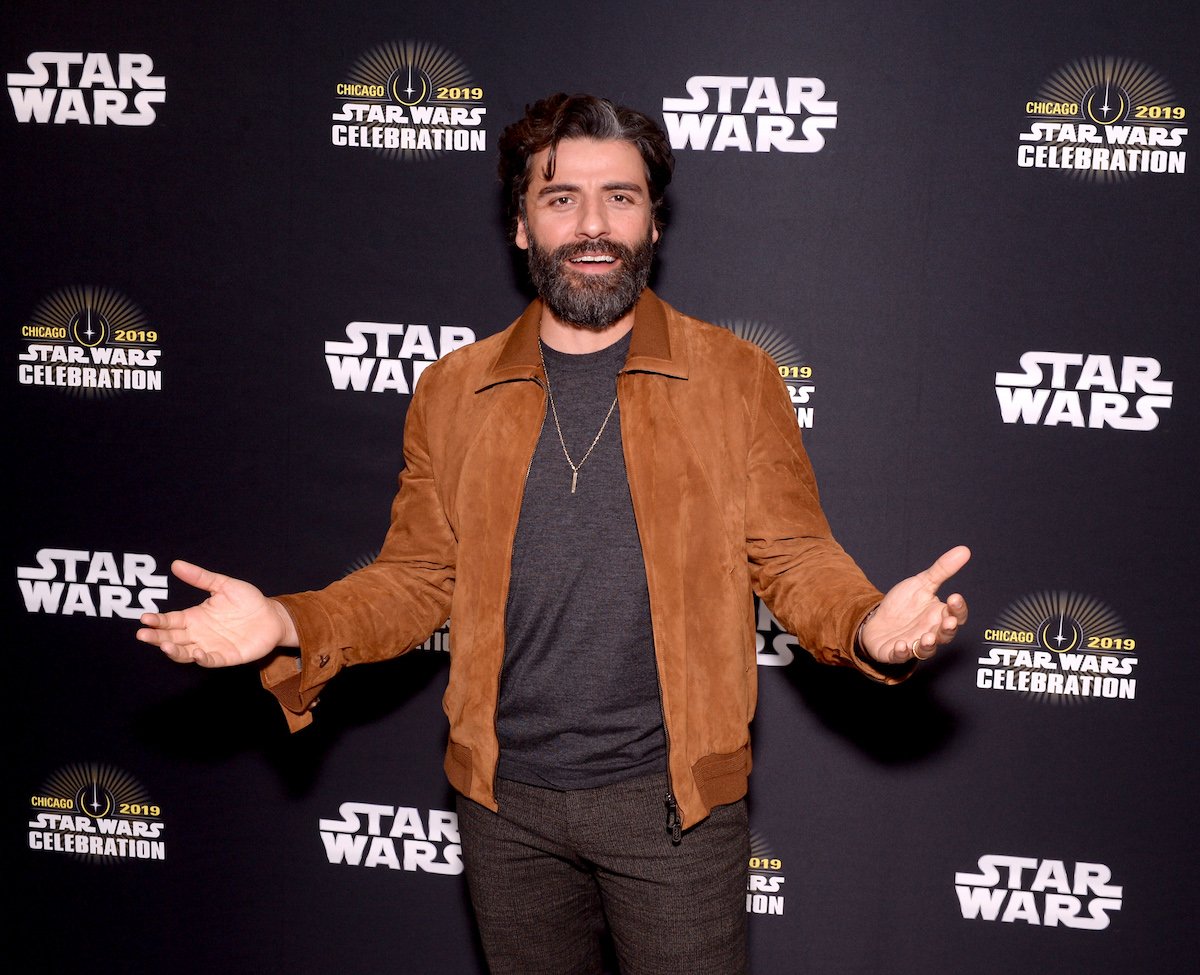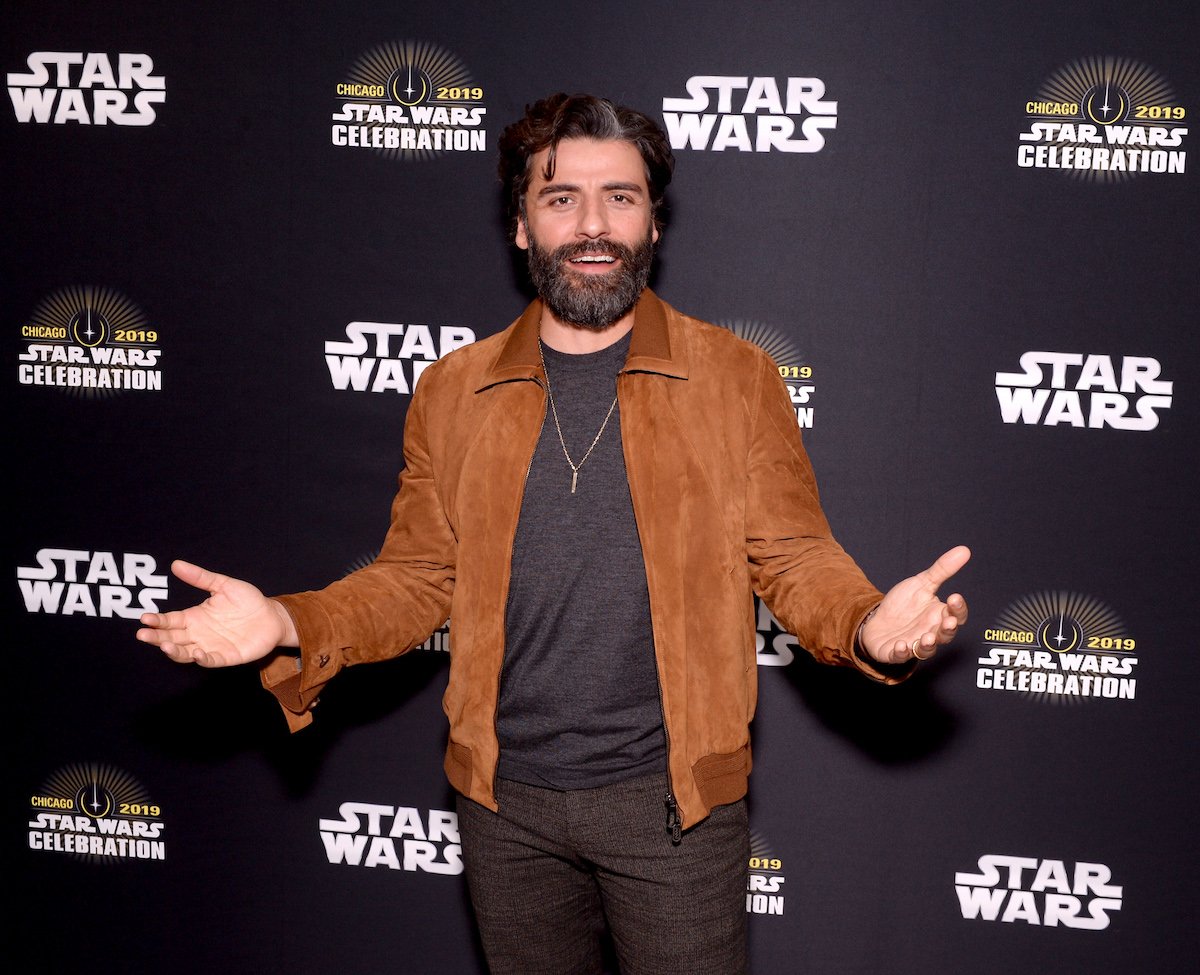 There's much more to Oscar Isaac's career than his headlining roles in genre projects like Moon Knight, Star Wars, and Dune. He began working back in the 1990s, according to IMDb. The native Guatemalan appeared in the crime drama Illtown in 1996. 
Ever since, he has always dipped back to crime epics and indie dramas, even as his career has moved toward superhero and sci-fi blockbusters. After his breakout as a leading man in Inside Llewyn Davis, Isaac went mainly for meaty, dramatic roles. He headlined the tense oil business conspiracy thriller A Most Violent Year. And he held down the political miniseries Show Me a Hero.
His memorable turn as a ruthless CEO in Ex Machina demonstrated a willingness to go into sci-fi territory. Roles like Poe Dameron in the latest Star Wars trilogy and Duke Leto in Dune likely stem from this interest.
And thanks to some funny circumstances, Isaac's uncle came along for the ride into fantastical storytelling.
How Oscar Isaac's uncle snagged a role in 'Star Wars: The Force Awakens'
Isaac's family was over the moon at the prospect of his starring in the biggest sci-fi franchise in the galaxy. As he tells it to Jimmy Fallon on The Tonight Show, that excitement drove his uncle to print special shirts to show his appreciation to the cast and crew.
The shirts read, "Estar Guars: Episode VII," a cheeky reference to how the words "Star Wars" are pronounced by native Spanish speakers. Eagle-eyed fans noticed the curious shirts when cast members began appearing in public wearing them, the Daily Mail reported. Lupita Nyong'o, in particular, proudly displayed hers at fan events.
Director J.J. Abrams was so amused and touched by the gift that he asked Isaac if his uncle would be willing to show up on set. It led to a cameo for the star-struck uncle. But no one except those in the know on the set is aware of where this mystery uncle appears in the film. The Dune actor has never revealed which background actor was his relative.
The actor helped 'Moon Knight' present a nuanced portrayal of mental illness
Oscar Isaac also tells a story about his uncle feeling incredibly moved by Moon Knight. The Marvel series explores the curious case of Steven Grant. Or is he Marc Spector? Or is he someone else entirely? The main character has dissociative identity disorder and has trouble discerning what's real and what isn't.
That's especially difficult when the man is thrust into a world of magic. With the lines of reality blurred, he's never quite sure whether his actions are the right path to tread. Isaac's portrayal of this struggle moved his uncle to tears while watching the series.
Unfortunately, we don't know if this is the same uncle who printed those great "Estar Guars" shirts. Either way, Isaac has a lot of love for his relatives, and they are very much invested in supporting his career.