Oscar Isaac's 'Star Wars' Experience Made Him Hesitant to Do 'Moon Knight'
While playing a new superhero sounds appealing, it's not for everyone. Oscar Isaac is joining the Marvel Cinematic Universe as Moon Knight and this role will most likely stretch to other movies and TV shows. Joining Marvel is an amazing opportunity. However, Isaac said that his experience with making Star Wars made him hesitant to do Moon Knight. 
Oscar Isaac plays Poe Dameron in the 'Star Wars' sequel trilogy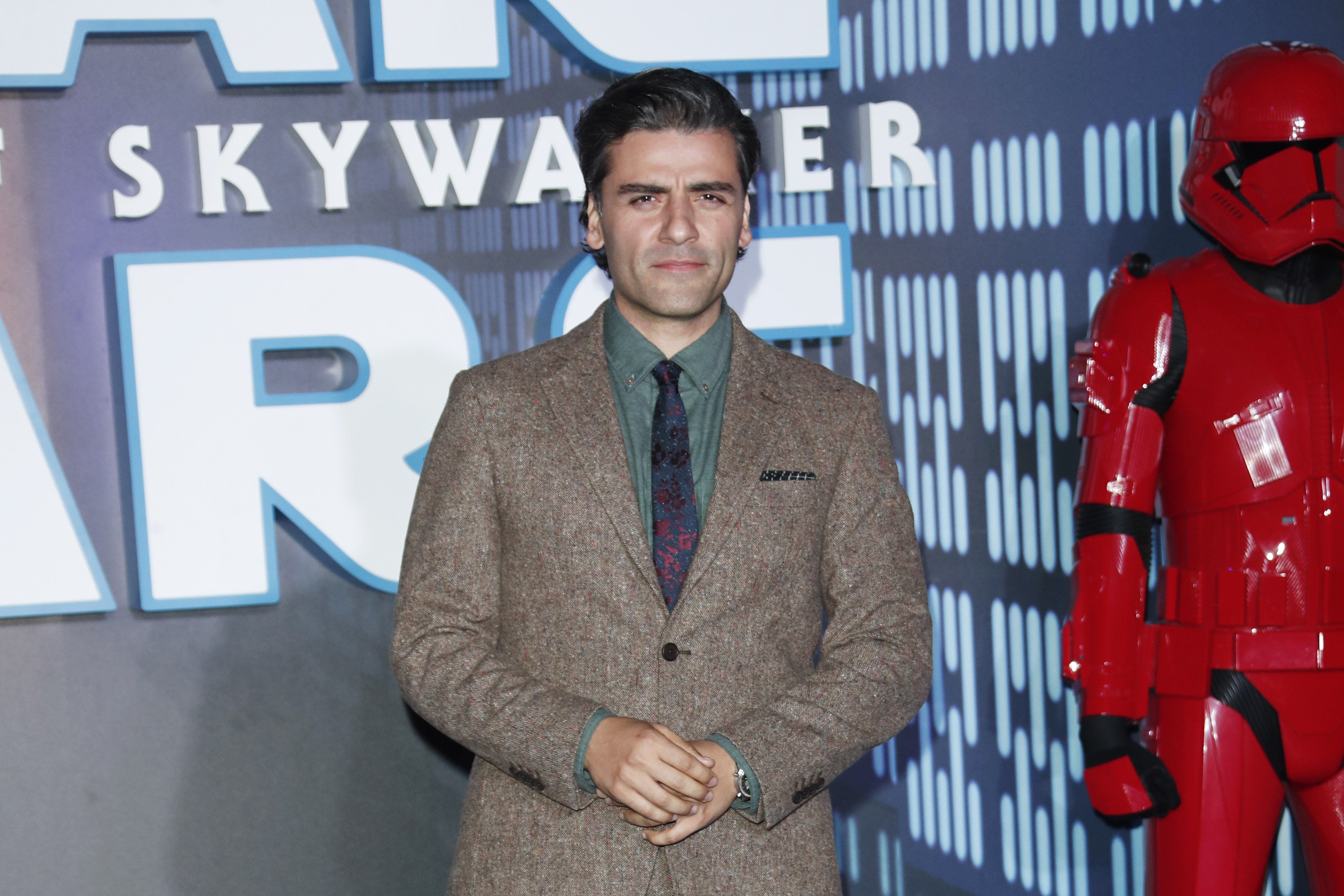 Isaac made his first appearance as Poe Dameron in Star Wars Episode VII: The Force Awakens. Poe is an ambitious, but reckless Resistance pilot who is an important leader of the Resistance forces. His role became more prominent in both Episode VIII: The Last Jedi and Episode IX: The Rise of Skywalker.
While the sequel trilogy remains divisive amongst Star Wars fans, one constant is that fans enjoyed Isaac's performance as Poe. He's a likable hero who is not afraid to go guns blazing into the line of fire. While Isaac has not said anything negative about his experience in Star Wars, it made him hesitant about joining another massive blockbuster franchise.
'Star Wars' made Oscar Isaac hesitant about becoming Moon Knight
Isaac is making his MCU debut in Moon Knight, a new series on Disney+. However, Isaac says he almost turned down the role after recently finishing the Star Wars sequels. In an interview with The Hollywood Reporter, Isaac says he wasn't sure about joining another blockbuster franchise as Star Wars was so time-consuming. However, the complexity of the Moon Knight character made him reconsider. 
"I had so much hesitation. So much," Isaac explained. "I was like, 'I just finally got out of a long time of being a part of the Star Wars universe,' which I loved doing, but it definitely took up a lot of my time. So I was excited to get back to more character studies and smaller films. But this came my way, and my instinct at first was like, 'This is probably not the right thing to do.' But there was just something about the Steven character that was speaking to me a little bit."
Since The Rise of Skywalker, Isaac has appeared in smaller projects like The Card Counter and The Addams Family. He did appear in Dune, but he didn't have such a prominent role as he did in Star Wars. 
This is not Oscar Isaac's first appearance in a Marvel property
In Moon Knight, Isaac plays Steven Grant, a shy, awkward British man who has a dissociative identity disorder. His other identity is a mercenary named Marc Spector who has powers given to him by Egyptian gods. Moon Knight is one of Marvel's lesser-known characters, but fans have been looking forward to Isaac joining this universe.
Isaac is no stranger to starring in superhero projects as he has appeared in two already. He played Apocalypse in X: Men Apocalypse and he is set to reprise his voice role as Spider-Man 2099 in Spider-Man: Across the Spider-Verse (Part One).
Moon Knight and Star Wars are currently streaming on Disney+. 
RELATED: Mark Hamill's Favorite 'Star Wars' Movie Is the One that Most Would Agree With